The Best Sales Development Leaders
1.

Sam Nelson, Outreach.io

2.

Becc Holland, Chorus.ai

3.

Will Polliard, Bluleadz

4.

Steven Broudy, Bevy

5.

Eric Gonzalez, Checkr

6.

John Barrows, JBarrows Sales Training

7.

Jeb Blount, Sales Gravy

8.

Richard Harris, The Harris Consulting Group

9.

Morgan J Ingram, JBarrows Sales Training

10.

Max Altschuler, Outreach.io

11.

Kevin Dorsey, PatientPop Inc
12.

Ian Moyse, Natterbox

13.

Crystal Stephens, Womply

14.

Trish Bertuzzi, The Bridge Group

15.

Ralph Barsi, Tray.io

16.

Kristina McMillan, TOPO

17.

Lori Richardson, Score More Sales

18.

Kyle Vamvouris, Vouris

19.

Ben Sardella, RevShoppe

20.

Jill Konrath, Jill Konrath

21.

Katherine Andruha, Eightfold.ai
Business development reps have a large impact on a company's bottom line. Individuals in this role must maintain their motivation and zeal for prospecting, building relationships, qualifying leads, and setting appointments.
These factors are directly related to the efforts of the business development team leader. The best leaders in business development play a role as sales expert, advocate, pipeline builder, and, most importantly, mentor.
These managers are the underrated heroes in sales, but today we are going to recognize a few of the best business development leaders from around the U.S.
How to Be a Great Business Development Leader
Great business development leaders aren't born – they're made. Here are seven ways you can become the best business development leader for your organization.
Inspire Your Team.
As a business development leader, you should do your best to inspire your team. This means you should create a cycle of progression and continuous improvement for your team.
Your business development reps should be inspired to operate at a level 10, as often as they can. You can redefine the meaning of a 10 as you inspire them to reach new objectives.
Provide Playbooks for Your Business Development Reps.
Your sales reps can't be successful without the right tools, and as a leader, your goal should be to ensure their success. Provide them with playbooks that outline their roles and responsibilities, expectations, and performance metrics.
You'll also want to include content on your sales processes, buyer personas, market, and messaging. Make sure the playbooks are easy to understand so that everyone can be on the same page.
Define the Right Sales Key Performance Indicators (KPIs).
KPIs help your business development reps to stay on track and remain productive. The KPIs you define for them should help them to pay attention to the right processes.
Keep Your Team's Momentum and Energy High.
Momentum is difficult to keep for business development reps because their tasks can be repetitive. Get to know what motivates your team, then tend to these needs.
For instance, if your team is motivated by incentives and recognition, then focus on finding ways to incorporate this into your leadership strategy.
Be the Voice for Your Team.
As a sales leader, your team members may feel more comfortable approaching you with questions or issues they may have with the organization.
Listen, offer them advice, and then speak on the issues that matter. You'll gain respect from your team members when you champion for their cause.
Focus on Efforts That Offer the Best Chance of Success.
Don't spend your time or energy focusing on menial things that don't make a difference to your team's success. Find the things that make success possible, and focus on that to increase your chance of winning.
This helps to align you with your team because they will see the benefits of what you do directly from the results.
Leverage Your Resources.
People and technology are your most readily available resources. Great business development leaders know how to delegate tasks to their team members so they can get more done for prospects and clients.
Use technology such as sales automation tools to reduce the time you spend doing repetitive tasks throughout the day. You can also use technology such as social media to connect with your clients and prospects to strengthen your relationship with them.
The 21 Best Business Development Leaders for 2021
No matter what industry they are in, sales leaders drive incredible growth for their companies and inspire their teams while doing so. Here is our list of the 21 best business development leaders for 2021 and a few of their unique accomplishments.
1. Sam Nelson
Sam Nelson is an SDR leader at Outreach. He manages SDR teams and advises clients on SDR and outbound strategies. He uses various unique tactics to motivate his team. He even dyed his hair blue once, as promised, when his team met their sales goal.
2. Becc Holland
Company: Chorus.ai & Flip the Script
Becc Holland is the Head of Sales Development at Chorus.ai and the owner of a business called Flip the Script. She often has workshops and records YouTube videos to educate and inspire SDRs.
3. Will Polliard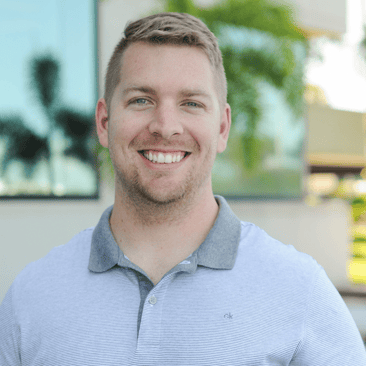 As the director of sales, Will Polliard also acts as the business development leader for our in-house business development team at Bluleadz. He leads our team using the most up-to-date sales technology to target leads and conduct effective outreach.
With a strong focus on sales strategy, Will has been able to drive team performance so they bypass gatekeepers to reach decision makers fast. The result? More appointments and demos for account executives to close.
4. Steven Broudy
Company: Bevy
Steven Broudy is a tech sales leader at Bevy. He helps to inspire BDR team members to be leaders and to exhibit A+ performance.
Steven's commitment to excellence and growth fuels his passion for leading salespeople.
5. Eric Gonzalez
Eric Gonzalez is a senior account executive at Checkr. He is an accomplished sales leader who focuses on sales development strategies and operations
6. John Barrows
John Barrows is the CEO of his own company, JBarrows Sales Training and author of I Want to Be in Sales When I Grow Up. He offers formal academic sales training for motivated sales professionals and corporations completely online. He believes that salespeople need to continue educating themselves to advance their careers.
7. Jeb Blount
Jeb Blount is an author, keynote speaker, and the CEO of SalesGravy. His company helps businesses to build better sales teams through sales training and enablement for the modern learner.
8. Richard Harris
Richard Harris is a seasoned sales professional with over 20+ years of experience helping startups build their sales teams and sales infrastructure. He is the founder of The Harris Consulting Group that provides training courses, webinars, and podcasts to sales reps so they can qualify leads better and forecast sales accurately.
9. Morgan J. Ingram
Morgan Ingram is the Director of Sales with Jbarrows Sales Training. He is a motivational sales leader that helps sales professionals unlock their potential, while teaching them valuable sales tactics.
10. Max Altschuler
Max is a sales superstar and sales author with three books and investments in several sales companies. He founded Sales Hacker, the popular online publication and media company in 2013, and he now works as the VP of Marketing for Outreach.io.
11. Kevin Dorsey
Kevin Dorsey is a sales leader that focuses on the "person" in salesperson. He looks at what drives behavior and motivation in order to achieve long term success.
Kevin scales sales teams, speaks at conferences across the country, and mentors salespeople.
12. Ian Moyse
Ian Moyse is a sales leader in the cloud industry with experience as a keynote speaker on social selling and the cloud. He coaches and trains his team at Natterbox to ensure consistent sales cadence and to establish strong customer partnerships.
13. Crystal Stephens
Crystal Stephens is a sales leader who specialties in the B2B space for financial institutions and SaaS companies. She focuses on growing sales leaders and enhancing productivity to create some of the best business development and sales teams around.
14. Trish Bertuzzi
Trish Bertruzzi, the author of The Sales Development Playbook, is the CEO and founder of The Bridge Group that helps B2B tech companies to grow the best inside sales teams using key business development tactics.
15. Ralph Barsi
Ralph Barsi is the VP of Global Inside Sales at Tray.io, and he also leads ServiceNow's worldwide sales development. He has over 15 years of experience managing and leading sales teams for global companies.
16. Kristina McMillan
Company: TOPO
Kristina McMillan is the VP of Research at the analyst firm TOPO. Her company specializes in helping sales and marketing organizations grow. They focus on using their insights to help B2B companies through business development excellence.
17. Lori Richardson
Lori Richardson teaches companies how to solve problems with their sales teams and how to hire top sales talent so they can transform their sales through data and other best practices.
18. Kyle Vamvouris
Kyle is the author of Amazon bestseller Cold to Committed. He is the CEO of Vouris, a company that trains B2B sales and business development teams so they can schedule more sales meetings.
19. Ben Sardella
Ben Sardella is the co-founder of Datanyze and OutboundWorks. He helped a number of popular cloud based software companies become successful by pioneering the development of a SaaS model for software sales.
He has successfully worked with SaaS companies to help them grow their businesses with inside and outside sales teams domestically and internationally.
20. Jill Konrath
Jill Konrath is the bestselling author of four sales books and a keynote speaker. She challenges sellers to rethink how they work so she can teach them how to increase sales to drive millions in revenue.
21. Katherine Andruha
Katherine Andruha is a seasoned sales professional that works for Eightfold.ai as a sales leader who leads and influences the SDR team to grow her company's pipeline. She has held several SDR leadership positions and provides companies with operational excellence that helps them to exceed their sales quotas.
Leading with purpose and intention helps all leaders to be successful. Enhance your skills and communication to start boosting your leadership potential.
Read and watch some of the content produced by the leaders on our list to get some inspiration and start accelerating your revenue growth.