B2B prospecting is faster and easier than ever – so why are so many companies screwing up?
It's never been simpler to find tons of information about your prospect and craft messaging that speaks directly to them. B2B decision-makers provide practically all the details you could want. Still, many B2B sales pros still haven't taken prospecting to the next level.
Maybe they came from outbound, so the changes they need aren't obvious.
Maybe they're doing some things really right and some things really wrong.
Whatever the case, it always helps to get a bird's eye view of how things could be better.
Let's look at the six biggest ways companies are still screwing up their B2B prospecting.
1. They Go Straight for the Sale
Going directly for the sale in your first contact with a prospect is a surefire way to hit resistance.
Your prospect knows what you're after and probably suspects you don't care about adding value to their business. They may think you don't know anything about them at all. Most of the time, you'll be much more successful asking for a discovery session rather than a purchase.
2. They Don't Warm Up Prospects
In warm prospecting, you learn something valuable about your prospect – something you have in common, or an emerging need they have – then align your messaging with that information.
With warm prospecting, you can discover the trigger events that change a company's business situation and make your products more relevant. Then, you know what value to emphasize.
Sadly, many B2B sales pros aren't doing this. Instead of building rapport and offering value through stellar web content, they go straight into a conversation the prospect isn't ready for.
3. They Don't Do Their Research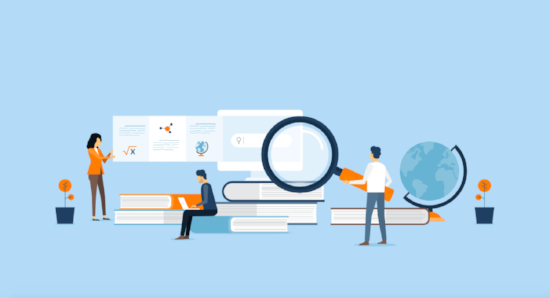 In early prospect research, it's up to you to pre-qualify as much as possible.
Ideally, your prospect is the individual who'll be signing on the dotted line to buy your product. If you're talking to someone distant from the buying process, you're wasting time.
It's also crucial to ensure a company has a budget that makes your solution reasonable. If someone simply doesn't have the budget, they're not a prospect ... just a bystander.
Your basic research should help you uncover prospects' budget and authority. Then, move on to warm prospecting to verify their timeline and need.
4. They Don't Seem Serious
This is a special tip for B2B prospecting on LinkedIn: Make sure your profile doesn't suck!
If you reach out to someone on LinkedIn – or even, often, over email – they're going to check out your profile. They'll zoom in on certain things right away:
Do you have a profile picture or are you a placeholder?
Do you have connections? Is your whole profile filled out?
Can they tell what you do and what value you provide?
It might seem like vanity at first, but a powerful LinkedIn profile makes a better first impression.
5. They Don't Follow Up
If you want to go from good to great (or great to legendary), follow-up is your best friend.
Inbound marketers know that when you first meet someone, odds are slim they're ready to make a buy. You might need to follow up three, six, or nine times to catch a developing lead at the right moment. However, you'll be closing agreements that rivals already gave up on long ago.
If you already follow up once, make a commitment to follow up twice from now on. Even a mild, manageable increase in time spent following up is likely to yield worthwhile results.
6. They Don't Have a Workflow
Bad prospecting is simple: Scrounge a list together and send out a blast of samey messages.
Good prospecting, not so much. Research, writing, blood, sweat, and tears go into every touch. It IS easier than ever ... but done right, it's not necessarily easy. What can you do about that?
A defined, repeatable workflow will let you cut down on distractions and focus in on the best ways to make prospecting effective. Implementing a good CRM suite with total visibility into the buyer journey is often the best way to accelerate prospecting without sacrificing quality.
The Cardinal Rule: Always Add Value
If you're guilty of any of the six B2B prospecting sins above, take heart: You might have missed out on some opportunities, but there are always others out there for you to find.
Everything in life is a learning process. That goes double for sales in this transformational era where sales organizations are finding their footing doing things the inbound way.
Watch yourself diligently for these six mistakes. Correct yourself every time. Practice not only new ways of doing things, but new ways of thinking about sales.
Above all, always add value. Soon, your B2B prospecting will be more successful than ever.