I'm not going to lie: Link building is tough.
But most tough initiatives are worth working for because they generate big results. Earning backlinks is no exception.
However, building backlinks isn't something that's done overnight. Plus, if you didn't step in and try to speed up the process yourself, you might never get as many backlinks as you want (unless you're, like, Google).
This is where backlink outreach can help.
What Are Backlinks, and Why Are They Important?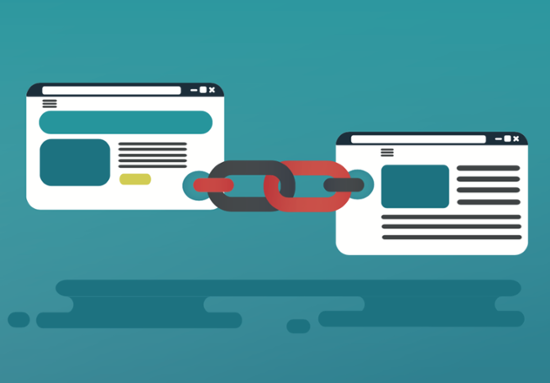 Before learning about how to request a backlink from someone else, it's essential to understand what a backlink actually is.
When you have a kickass blog, you want others to link to your content. This is where backlinks come in. A backlink is created when a website links to another website. They are often called inbound links or incoming links.
Building backlinks is more than just providing visitors new ways to discover your business. Backlinks are actually indicators to search engines that you are a trustworthy source, so they can really impact your SEO ranking for the better.
In fact, a 2017 PowerSuite survey revealed that 72 percent of SEO professionals believe backlinks are a significant ranking factor. Link equity aside, backlinks also comes with these other great benefits:
Backlinks can drive referral traffic to your site.
They can also increase the speed of indexing from search engine bots.
Readers have a better experience when they can follow backlinks to high value, relevant content.
Your domain and page authority can improve.
You're able to expand brand visibility and authority.
Prospecting for backlinks connects you with influencers in your industry.
Why Outreach for Backlinks Is a Great Technique
While it would be great to just sit back in your chair with a cup of coffee and watch the backlinks build up, that's – unfortunately – not how it works.
Most backlink building efforts are best done through outreach. Outreach is a method of contacting other websites to ask them to include a link to your site on a piece of content. Email is typically the most common method used to contacting other companies.
With outreach, you not only have a little more control over who is linking to your website, but you also can expedite the process of attaining these backlinks.
Rather than waiting for people to find your awesome content, you can actively share it with other industry professionals and show them how it can provide value to their audience (while also potentially increasing the size of your audience).
How to Ask For a Backlink
1. Create Valuable, High-Quality Content
No one wants to link out to crappy content, so start your backlink building strategy by focusing on the creation of kickass content.
The more value you provide to your own readers, the more value your link will have on another website. They just won't be able to resist!
2. Identify the Sites You Want Backlinks From
The next step to building backlinks would be to find the reputable – and relevant – websites that you want to receive backlinks from.
Relevancy is important because you want the highest chances of someone from that other website to click on your link to bring them to your site's content.
Luckily, there are some easy ways to discover which websites to reach out to.
At Bluleadz, we use Ahref's Content Explorer tool to locate websites with a decent domain rating (DR) that would most likely be willing to accept backlink requests. It's tough to tackle high-DR sites because they're often swamped with these requests and are very particular about who and what they're linking to. So if you're just starting out with building your link profile, aim for lower DR sites that are relevant to your audience.
You could also use a keyword explorer tool – like Ahref or Moz – to find top-performing websites writing about a topic that your article could fit under. With this method, you can target the sites that are getting more traffic on a topic (thus, potentially boosting yours!).
One thing to keep in mind: avoid your direct competitors. It might be kind of strange to reach out to your arch nemesis asking for them to include your link in their content.
3. Send Your Outreach Email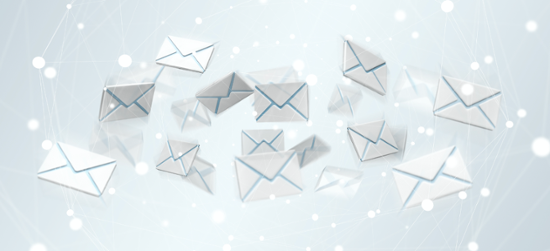 Once you've discovered which websites are worth contacting, next comes the actual outreach.
The most common form of outreach is email, so we suggest finding a relevant point of contact at the company and getting their email address. From here, you'll draft up your email and hit send.
When it comes to finding the right words to say in your outreach email, there are a few methods that might work.
1. Better Version
Sometimes, you might find that your article is a more comprehensive version of a piece of content the website is already linking out to.
In this case, explain how your version can be more beneficial to readers than the one they currently have linked (without being pushy).
2. Replacing an Outdated Article
If you spot a linked article that's three or more years old, it most likely has some outdated information that doesn't really benefit anyone.
With a more up-to-date article, you can show the company that your content features the most recent tips and tricks.
3. Bringing Something New
Have a fresh new idea that they don't already have?
Tell them how your article brings something new to the table, whether it's new examples, tips, strategies, etc. With new content comes new opportunities for bringing visitors to your site.
4. Broken Link
This is a difficult method to master, but reaching out for backlinks to replace broken links on a page can be the most effective strategy.
When people realize they have a broken link on their page, it's typical that they'll want to fix it immediately. And, if you give them a perfect link to replace it with, they'll probably agree.
Outreach Best Practices You Should Know
When it comes to outreach, there are a few dos and don'ts that you should know.
DO: Send Your Message From the Right Person.
No matter how you choose to reach out to the website to ask for a backlink, make sure you choose your sender wisely. The best way to do this is to put one or two people in charge of your link building strategy – that way, your outreach messaging can stay consistent.
DO: Tell Them Why.
Give them a good reason to add your link to their piece of content. Explaining the value of your post can help seal the deal and prove why they should give you the backlink. In your email, you can mention:
How the post is performing organically.
Why you think it can add value to their content.
How it can benefit their article in the long run.
DON'T: Beg Like a Puppy.
Sure, puppies are cute and all, but after a while the begging can get annoying (no offense to my dog, Paisley).
Don't beg the company to give you a backlink. If you're sending an email with a needy tone, it's sure to be put right in the trash. Instead, find a way to connect with the company POC and naturally bring up the backlink in the conversation.
DON'T: Waste Their Time With Irrelevancy.
When you are asking someone for a backlink, always, always, ensure that the link you're providing is relevant. To type up a highly thought out email asking for a backlink when the article has absolutely nothing to do with outlet or their areas of focus is a big waste of time for you and the webmaster you're contacting.
If this does happen, you can probably kiss your relationship with that company goodbye.
DO: Offer a Link in Return.
This best practice is pretty optional, but it can be highly beneficial in locking down new backlinks. You know the saying, an eye for an eye? Well, in backlinking, offering a backlink in return for backlink is a surefire way to get one.
The best way to offer a link in return is to do some research and find a valuable article from the company you could see yourself linking out to, then identifying it in your email. That way, you've done the work for them, and all they have to do is say yes.
But please note that you can overdo this and ultimately hurt your SEO. In fact, Google explicitly warns about this in their webmaster guidelines. Under their list of link schemes that can negatively impact a site's ranking in results pages, they list the following:
"Excessive link exchanges ("Link to me and I'll link to you") or partner pages exclusively for the sake of cross-linking."
So a few things to keep in mind with reciprocating backlinks:
Avoid excessively doing this. In other words, don't engage in this every day.
Make sure you're assessing the content you're offering to link to. Your readers don't deserve a link to thin, low quality content just so you can get a backlink.
Don't exchange links with sites that look spammy. This is obvious, but it's an easy trap to fall into if you're not paying attention. Even some sites with higher DA can appear spammy.
Also, avoid sites that want to charge you for link exchanges. You should never be paying strictly for backlinks.
The Ultimate Email Templates for Requesting Backlinks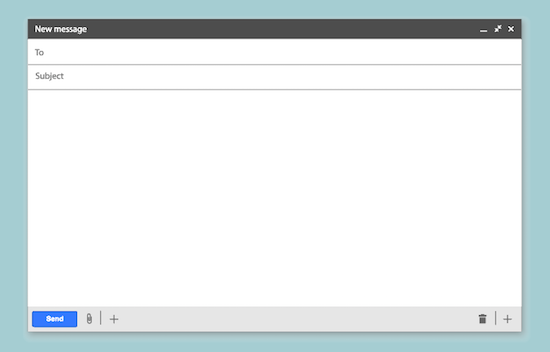 We know there are a lot of ways to ask someone for a backlink, and sometimes you just don't know what to say.
To that end, we've drafted up a few general templates you can copy and use for your own backlink building efforts!
Find ways to incorporate your own personality into your outreach emails – whether you use jokes, GIFs, or emojis, think about how you can build a relationship with the person you're emailing.
Better Version
Hello [person at company],
I was digging into research on [topic] and happened to reach the post [post title] on your website. It was a great read!
In your article, I noticed you linked to [crappier website link], which had some great information on [topic]. I actually did some of the same research as them, and found that [include what you did differently/better in your post].
From that research, I wrote a piece on this called [title]. It might be a great resource to mention on your blog. If you're interested in checking it out, here's a link: [link to your article].
Anyways, just wanted to reach out and let you know your piece on [topic] definitely provided me with some new tips for me to try out for myself – so thanks!
Out of Date Replacement
Hey [name of contact],
I was searching around for information on [topic], and I just so happened to stumble upon your blog post, [title of blog post].
I really liked what you said in your post, especially [insert relevant point]. I did spot a link to [other website], but it seems that their information seems to be out of date [provide example, if necessary].
On that note, I recently published this article that actually discusses the same topic in a little more detail! It's called [title – include link], and it goes into a little depth about [briefly describe the main points of your article.].
I thought it might be a great reference for your own article to give your audience a little more context/detail on [topic].
Either way, your article on [article topic] was kickass, so I just wanted to reach out and say thanks for sharing! Keep up the writing.
Broken Link Replacement

Hey [name of contact],
I stumbled upon your blog post, [title of blog post], and I just have to say: WOW!
I really liked what you said in your post, especially [insert relevant point]. However, I did notice that you had a link to [other website], but it seems that the link no longer exists.
I did recently publish this article that actually discusses the same topic. It's called [title – include link], and it goes into a little depth about [briefly describe the main points of your article.].
I think it could be a great reference for your own article to provide your readers with more valuable information on [topic] – plus, you can replace that dreaded broken link!
Either way, I just wanted to say thanks for sharing such a kickass article on [topic] with us! I look forward to reading more.
New Idea
Hi [contact at company]!
During my research on [topic], I came across your blog post, [title of blog post], and I loved the main points you mentioned about [include specific example].
I recently published a new article that actually discusses [element from the article], and I noticed you didn't have any relevant links that help give the reader more context/detail.
My article is called [title – include link], and in a few points I talk about how [main ideas from article to provide them more context].
I think it might be worth a mention in your article. Either way, I just wanted to say thanks for sharing such a kickass article on [topic] with us! I look forward to reading more.
You never know what outreach can bring. It can help your company build new relationships with others in your industry, or it can teach you new strategies and tips for your own efforts.
Ultimately, reaching out for backlinks can benefit your website traffic and help new audiences discover your brand, in turn bringing in new leads and helping you convert more leads to customers.