The SEO world is full of metrics that influence how teams steer strategies. Authority plays a central role in these insights because authority impacts both human users searching for solutions and search engine bots crawling websites.
How do these metrics differ and why are they important?
The most common discussions revolve around four important SEO metrics:
Domain authority vs page authority
Domain rating vs URL rating
As you probably can tell, these metrics center on a website's level of authority.
Why Authority Matters In SEO Metrics
via GIPHY
Where do you turn when you have a specific request? What do you consider in the early stages of research? If you're researching how to manage deductions for your taxes, you would seek information from your accountant, not your barista. You would trust a financial advisor to help you manage your investments, right?
In other words, you're searching for an authoritative resource. And when you find an authority, you continue going to them for help.
Authority is needed to earn trust. In the marketing world, when your audience trusts you, you become a go-to resource and build a meaningful relationship with them over time.
Building trust within your industry obviously delivers a lot of awesome results. You'll generate more traffic and leads, earn high quality backlinks from industry professionals, and set your company up to drive sales.
How Search Engines Assess Your Authority
Search engine algorithms weigh plenty of factors when determining the level of authority you have in the digital world.
Two of the biggest factors you need to focus on are content and links.
Content
Kickass content reigns supreme, but the emphasis here is on the kickass factor. Your content is not king if you're simply publishing content for the sake of having a blog.
Great content is thoughtful and inspired. It's part of a targeted content strategy built by your team to fully answer questions your buyer personas have.
Your content needs to be relevant for search queries. Search engine bots analyze language, structure, and several other elements to understand how well a webpage addresses a topic and how much the content can benefit users searching for answers.
The page is indexed, and then the algorithm starts assesses external signals, which leads to the next big factor...
Links
Backlinks act as votes of confidence from one site to another. This concept is called link equity or link juice.
Building high quality links is how you strengthen authority on the internet. As you earn links from sites with high quality link profiles, you boost your ranking potential.
This is why you can't just create content and simply hope others will link to you. Sure, your readers might share your content, and you'll generate favorable word of mouth with awesome content. But you also need to create a proactive link building process to really start seeing results and improving your authority-specific SEO metrics.
Now, let's go through each of the most important metrics.
What Is Domain Authority (DA)?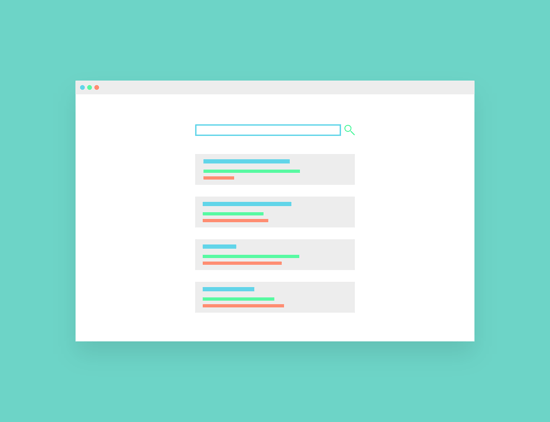 It's important to first define what domain authority is not – it is not a metric Google uses to determine search rankings.
It is actually a proprietary ranking score developed by Moz, which was recently updated to improve accuracy and reliability of the score. It's calculated by factors like number of links and linking root domains.
The score is measured on a 100-point logarithmic scale, so it's harder to boost your score the higher you go.
How You Can Use Domain Authority
This metric sheds light on how well a website can rank in search engine results pages (SERPs). It is a comparative metric – you want to aim to have a higher score than your competitors. Many people mistakenly think of it as a concrete metric and strive to earn a perfect score.
But in reality, it's a great metric to use to see which competitors you should strive to outrank. You can improve your score by earning high quality links throughout your domain.
One of the most commonly asked questions is, "What is a good domain authority?"
The answer is – there is no true good or bad. It's not as easy as simply stating, "Any website with a DA of 70 or more are the good sites."
Your score is for comparing your domain with others in your industry. So really, you can gauge how "good" yours is by simply looking at your top competitors.
Use MozBar or Moz Pro for measuring domain authority and tracking how yours and your competitors' scores change over time.
What Is Page Authority (PA)?
To put it simply, this score follows the same concept as domain authority, sharing several elements:
It's a proprietary score created by Moz.
It's scored on a 100-point logarithmic scale and based on many factors.
It's a comparative tool, so when you ask, "What is a good page authority?," you need to see how you stack up against competitors.
Page authority is calculated in the same way DA is, but it looks at the individual page level, not the entire domain. It's a good metric to keep in mind as you're looking at individual pages.
How You Can Use Page Authority
Compare your pages with similar ones from your competitors. For example, you can track the authority of your latest pillar page you published and see how it compares to your competitor's pillar page addressing a similar topic.
You can improve your page authority by building your link profile and earning links for the specific page you're measuring. One of the most surefire ways to earn backlinks is by producing and continually publishing relevant, comprehensive, easy-to-read content that addresses a specific topic.
What Is Domain Rating (DR)?
Essentially, domain rating is Ahrefs' version of Moz's domain authority. DR shows the strength of a website's total backlink profile, and it's measured on a 100-point logarithmic scale.
Ahrefs shared how they calculate DR:
Look at how many unique domains have at least one dofollow link to your website.
Take into account the DR of the linking domains.
Take into account how many unique domains each of those sites link to.
Calculate "raw" DR scores through the algorithm.
Plot scores on a 0–100 scale, which changes over time.
How You Can Use Domain Rating
As with these other authority-centric SEO metrics, you can use domain rating to see how well built your link profile is compared to your competitors. This is how you determine if your score is good, just like when you use domain and page authority scores.
You need to spy on others in your industry on a consistent basis.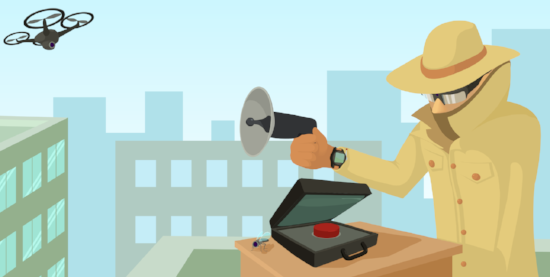 Keep these things in mind when you're trying to boost your domain rating:
Strive for dofollow links only; a nofollow link does nothing.
Linking websites that increase their DR leads to a ripple effect, boosting the DR of each site they add dofollow links to.
Earning more links from the a unique domain won't move the needle; remember, aim for unique linking domains.
These tips will help you prioritize your tactics so you can boost your rating in an efficient way.
What Is URL Rating (UR)?
This proprietary score from Ahrefs shows the strength of a specific page's backlink profile. It is also scored on a 100-point logarithmic scale. As you can see, it is very similar to Moz's page authority score.
It uses similar principals as Google PageRank, which is why this score is a reliable indicator of ranking potential. It also accounts for both internal and external links, weighing them differently.
Each page passes some of its value to each of the links it includes. An overly simplistic example would be involve a page with a UR of 100, linking to 10 other pages. Each of these dofollow links will carry an equal amount of the little bit of the linking page's UR that passes through the links.
As a general rule of thumb, high URL ratings show a high level of link popularity for the associated page.
How You Can Use URL Rating
Just as you do with page authority, you need to compare your content with similar webpages. This analysis will shed light on how to make better content, which is your best bet for earning more quality backlinks.
Speaking of backlinks, this leads into your biggest takeaway...
The Bottom Line
The best way to outrank your competitors in these SEO metrics is by delivering content that is better and stronger for your target audience. The quality of content supports everything – your badass content will be getting linked to and earning the trust of searchers.
When you're looking at domain authority vs. page authority while comparing URL rating and domain rating, keep your SEO best practices in mind and build a comprehensive strategy to earn more authority than your competitors.
Need help? We can perform a Technical SEO Audit for you to help you get a jump-start on improving your SEO score.