In my last blog post, I covered the importance of storytelling in marketing. Now that I've covered the "why" aspect, it's time to dive into the "how." How do you tell not just a story, but the right story?
1. Know Who You're Talking To
First things first, know who you're talking to. An awesome product is only as good as the audience that is going to engage with it or buy it. According to CB Insights, the top reason startups fail is because there is no market for their product.
This goes hand-in-hand with buyer personas. First, a company must determine that there is a need for their product. If there is, then they must identify who they need to market their product to. By knowing your audience, you can find the best way to communicate with them, while still staying true to your brand.
Identifying buyer personas is a crucial step that can't be overlooked in the startup phase, but it's also something that can't be forgotten as your company grows and evolves.
Companies constantly rebrand, and in that time of changing logos, marketing strategies, or even products, it is crucial to still understand who your audience is. What good is it to spend all this money on your marketing tactics if the content you're pushing out isn't important to the people you're advertising to?
The clothing company Gap is a prime example of this. In 2010, they rebranded without keeping their buyer personas in mind, and it was a huge flop that cost the company a lot of money.
2. Passion First, Product Second
So, you know who you're talking to; however, that isn't enough. As marketers, we are so quick to market a product and what makes it great, that we forget to add in a bit of context.
We must always ask ourselves—why this product from this specific company? That's what's truly going to set a product apart from those of competitors, and is something we must carry through every marketing effort.
People want to work with people they can relate to; and, often times, that "relatable" factor lies in the passion behind a product versus in the product itself.
It is our duty to our clients that, when we are storytelling in marketing, we showcase why the company behind the product is what truly makes the product special, unique and better than the other products out there. It could be the sole reason a brand stands out to a buyer over a competitor's brand.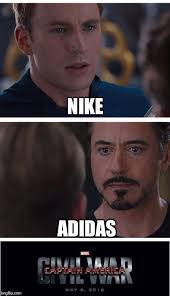 Take the two powerhouses, Nike and Adidas, for example. Both of these sporting goods companies offer athletic clothing, footwear and accessories, so, what makes people prefer one brand over the other?
It all boils down to how these companies share the value of their product. Both companies are appealing to the same audience, but use different storytelling marketing strategies to accomplish their goals.
While it's important to market to your buyer persona's needs—after all, they are your buyer personas for a reason—it's crucial to stay true to your brand's message and purpose, and find a way to make that resonate with your audience.
If you lose sight of the passion that started it all, people will be able to tell—and they'll be quick to ditch your product. I've said it before and I'll say it again, people don't buy what you do, they buy why you do it.
3. Tap Into A Unique Marketing Tactic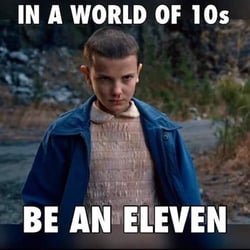 This is key to staying top of mind to your audience, especially if you're representing a product that most would consider "boring." As difficult as it may seem at first, your job as a marketer is to make people excited about even the most "boring" things.
Let's take insurance for example. When was the last time you remember anyone getting jazzed about insurance? Probably never.
The fact that insurance is mundane didn't stop companies like Allstate, Progressive, or Geico from making a name for themselves. By enlisting their own unique mascots, each of these highly recognized companies transformed the way people see insurance and made it a more entertaining concept.
Remember, if a product is relatable to your audience (which it absolutely needs to be), there will always be a creative, engaging and informative way to use storytelling to market it.