Whether we like it or not, first impressions count. When a visitor lands on your website, they form an impression fairly quickly. Average visitors spend less than 15 seconds on your website, which means you have a very small window to grab their attention and keep them there.
There are many factors that go into making a great first impression on the web. By focusing on the following features, you can grab your reader's attention and keep them coming back for more.
1. Content
Imagine you are looking for information on elephants and you land on a page about African elephants. What are you most likely to look for upon landing? You will likely check out the navigation to see what categories are available and glance over the content on the landing page to see if the info you want is there.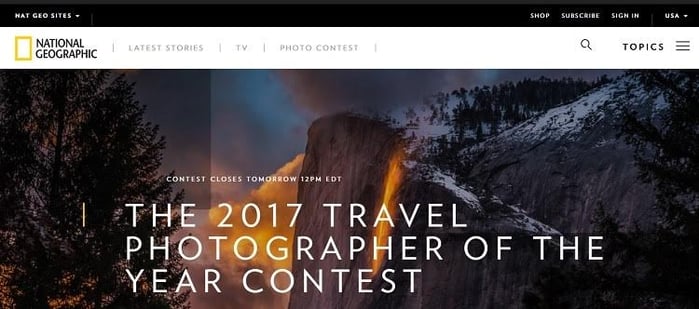 You simply can't have an impressive website if you don't ever add anything new or offer information to site visitors. National Geographic is an example of a website that has a lot of useful content and adds more all the time.
Upon landing on their home page, you first see the feature story and a big, beautiful photo to accompany it. You can either scroll down for additional stories or click on latest stories. The site also converts visitors into customers through their shop and subscribe buttons, but the content is the main focus of the site.
2. Aesthetics
If you were going on a job interview, you'd dress in nice clothes, fix your hair, make sure your face was clean and pay attention to your shoes. When a visitor lands on your website, it is as though they are interviewing your site. Your site must be aesthetically pleasing to make a good impression.
This includes features such as a color palette that meshes well, a good balance of both positive and negative space and clear fonts.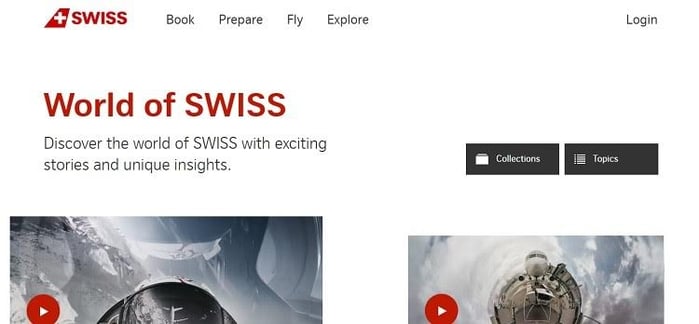 World of Swiss has a visually pleasing site that puts the focus on flying. Note the stark white background that sets off the videos front and center and plenty of negative space to draw your eye to the red logo and navigation on the page.
3. Personal Touch
Most people make decisions based on emotion rather than rational thought. When visitors hit your site, they form an impression of your company. The more you can do to show them the brand behind the products, the more likely it is they will emotionally connect with you and convert into customers.
Some things you can do to give your site a personal touch include adding staff photos, sharing company history and even creating a "how it works" or "why choose us" section.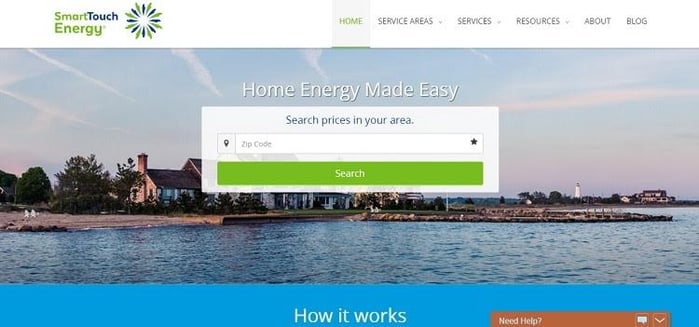 Smart Touch Energy does a good job of adding personal touches as you scroll down their landing page. You'll note "how it works" explains their processes, and "why choose us" gives site visitors the reasons Smart Touch Energy stands out from the competition. This type of upfront info makes a good impression on site visitors.
4. Call to Action
When a visitor arrives on your site, they tend to look around to figure out what the next step is. Smart designers know that you need to create a funnel that moves visitors from Point A to Point B seamlessly. A call to action (CTA) button is one way to draw user attention and move them where you'd like.
If a site visitor reads your headline, they are very likely to read your CTA copy — in fact, 90% of visitors who read a headline also read CTAs. If you aren't already incorporating this important feature into your site, you probably should.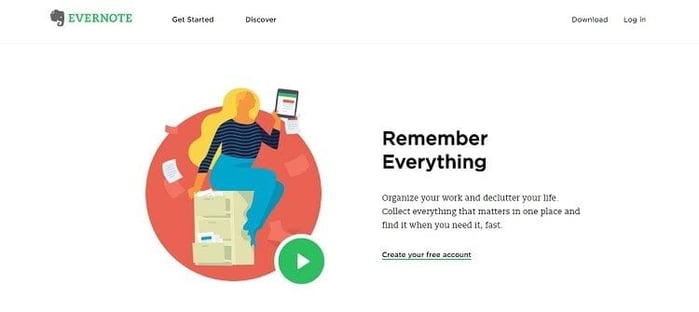 One site that uses CTAs quite effectively is Evernote because they put a lot of thought into the actual wording of their CTAs, which read "Remember Everything," "Work Smarter" and "Bring it All Together" along with a link to sign up for a free account. This is a powerful call to sign up for their free services.
5. Frequency of Updates
Does your copyright in your footer have the year 2010 on it? Visitors will likely see your site as outdated and not maintained. It is important to freshen both the content and the overall design from time to time to remain fresh and current. To make a good first impression, your site should appear active. That includes fresh posts to the blog as well as using current design themes and methods.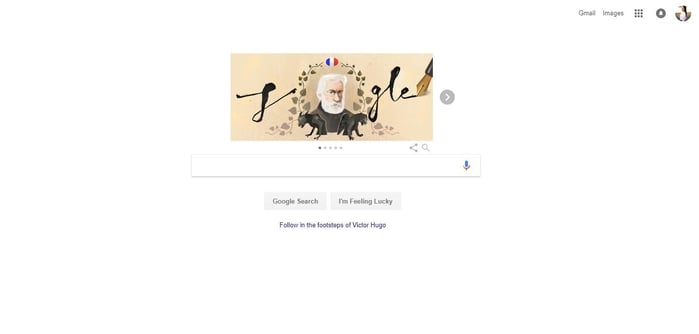 One site that updates frequently is Google. Notice that while the overall look remains the same, Google's logo on their simple landing page changes to celebrate holidays, famous people birthdays and other special events. While the look is still similar to the original, it is slightly different so people know there are webmasters at work behind the scenes.

The first impression you make on a site visitor is one that is likely to stick. It is important that you not only attract new visitors, but you keep them coming back again and again. By making a good first impression, you encourage that first-time visitor to sign up for your mailing list or bookmark your website.