HubSpot is a streamlined, all-in-one tool for inbound marketing, sales, and customer service. While the convenience of having everything you need in one software makes your workflow more efficient, knowing how to get started with HubSpot onboarding can feel like a daunting task.
Having a HubSpot onboarding checklist can help you make sure you don't miss a single step. Set yourself up for success by following these action items when you're setting up your HubSpot account.

HubSpot Onboarding Checklist
When you sign up for HubSpot, you'll need to get your account set up and information migrated. It can feel overwhelming so use this HubSpot checklist to make sure you don't miss a beat when onboarding your new software.
Marketing Hub Onboarding Checklist
HubSpot's Marketing Hub is a robust software to grow your inbound marketing strategy and techniques. When you start with HubSpot's Marketing Hub, make sure you do the following.
Integrate Email.
Connect your personal or business email account to HubSpot and integrate it with HubSpot CRM. This is the first step you should take so you can update contact records, work on email automation, and log your responses.
Import Contacts.
Import your existing contacts so your marketing campaigns are ready to roll. Don't forget about your opt-outs list, too.
When you import your contacts, they'll be automatically marked as non-marketing contacts. However, you can change their status to a marketing contact if needed.
Segment Contacts.
Once your email contacts are imported, be sure to segment your email lists. List segmentation will allow you to target specific audience groups in future marketing campaigns. Customized, tailored content is crucial in inbound marketing, so having your contacts segmented will benefit your efforts in the long run.
Set Up Marketing Email Settings.
To set up your marketing email settings:
Click the settings icon in the main navigation bar.
In the left sidebar, click on Marketing and then Email.
Review and edit your marketing email settings.
Here, you can edit settings like global configuration, subscription types, tracking, and more. You can also head to the Configuration settings to update your email size defaults, footer settings, and color scheme. You can also set your data format and default personalization values.
Set Up Marketing Assets.
HubSpot offers tons of assets you can create and customize to achieve your inbound marketing goals. With HubSpot, you're able to:
Create buyer personas
Select or create email templates
Craft your CTAs
Select your forms
Pick your landing page templates
These will be the foundations for your inbound marketing campaigns. Set up all of your marketing assets so you can assign them to campaigns and have them ready for your team.
Import Your Website.
If you already have a website, you can import your existing website structure into HubSpot. You can import the meta title, meta description, and website URL for all of your external pages. To import your website:
Click on the settings icon from the main navigation bar.
In the left sidebar, click on Website and then Blog.
In the Current View section, select Import Blog from the first dropdown menu.
On the import screen, select Start new import, then Website pages.
Enter the URL of your main page.
Click Import pages.
It can take a few hours for your website to scan if you have a lot of web pages, but the content scan will read as Ready for import once complete. Then, you can review and finalize the import.
Install HubSpot Tracking Code.
Each HubSpot account has a unique tracking code that lets you monitor your website traffic. If your website is set up in HubSpot, then your tracking code will automatically be included. On external websites, you can add the tracking code to the HTML code for each of your website pages.
Integrate Social Media.
If you are incorporating social media into your marketing campaigns, be sure to integrate your social media into the HubSpot CRM. When you add your social media accounts, you'll need to be an admin of the company pages. HubSpot will also ask that you periodically validate your accounts
Set Up Your Blog.
If you don't already have a blog as part of your website, it's time to create one. In the Website section of your settings, you'll see the option to create a new blog.
Blogs are where you can share your expertise through valuable content that will attract your target audience to your website, especially when optimized for search.
Set Up Workflows.
Email workflows are powerful tools in HubSpot's CRM. Workflows allow you to automate your marketing campaigns based on specific user actions. If you aren't sure where to start, workflow templates are available to help you welcome new contacts, assign new leads, and more.
Sales Hub Onboarding Checklist
HubSpot's Sales Hub is designed to help your sales team foster leads, shorten sales cycles, and land more deals. Set them up for success by completing these onboarding steps.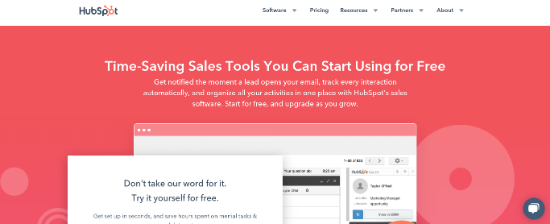 Integrate Your Calendar.
Did you know that you can connect your Google Calendar or Outlook Calendar to HubSpot? This integration allows you to track meetings through the HubSpot CRM, create calendar events, and send invites. You'll want to do this first, since many of the sales features are geared around booking more calls.
Set Up Meeting Links.
Once your calendar is integrated, you can set up meeting links for leads and clients to book a call with you. The link allows for clients to select a time on your calendar that works best for them, eliminating the need for back-and-forth communication for scheduling.
Leverage Tools for Sales Enablement.
Sales enablement means your sales team is well-equipped for success. Select the tools that will help your sales team improve efficiency and grow relationships for your business. The HubSpot CRM can automate tasks within your sales funnel to help your team stay on top of what they need to.
Identify Deal Stages.
On the Sales Hub, you can customize your deal stages so you can make more accurate sales forecasts and identify roadblocks in your sales process.
Under the Objects setting, you can select Deals and then head to the Pipeline tab to create or edit your deal pipelines. You can also use deal stages to track your progress. You can customize these as well, but by default, HubSpot will include seven stages:
Appointment scheduled (20 percent)
Qualified to buy (40 percent)
Presentation scheduled (60 percent)
Decision maker bought-in (80 percent)
Contract sent (90 percent)
Closed won (100 percent Won)
Closed lost (0 percent Lost)
Service Hub Onboarding Checklist
Use the Service Hub to connect with your customers and deliver a better customer experience. This customer service platform drives your customer representatives' efficiency and makes communication easier and more transparent for your team.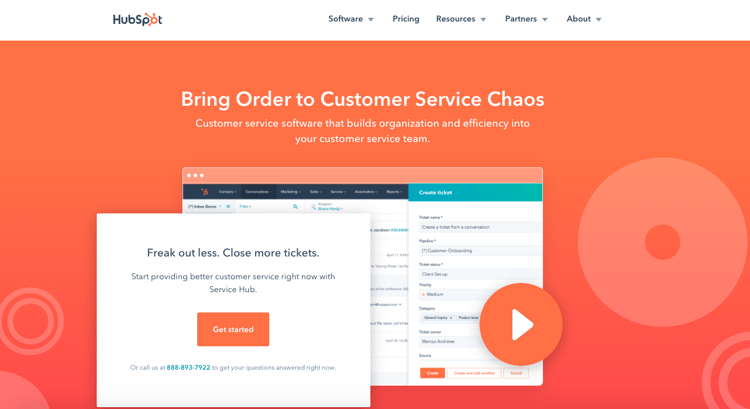 Add Service Rep Team.
Before you get started, the first thing you need to do is add your team of customer service representatives. You can do this from the left sidebar menu, under Users & Teams. Enterprise users also have the option to create a parent-child structure for different users.
Set Up a Knowledge Base.
HubSpot allows you to set up and customize a knowledge base. This is a useful tool that visitors to your website can reference to learn more about your business. Use your knowledge base to answer frequently asked questions and provide additional support.
To create a knowledge base:
In the main navigation bar, click on Service.
Then, click on Knowledge Base.
Select Create article.
Set your article's title, name, and formatting upon writing.
Assign a category and tags to your article for ease of search.

Create Customer Feedback Surveys.
Your Customer Satisfaction (CSAT) score can be a useful metric in measuring your service rep's success. Satisfaction surveys can help you gain additional insight into your customer's experience with your team.
You can create customer feedback surveys under the Service settings. They can be displayed on your website or sent via email or chat.

Create Workflow Trigger for CSAT.
You can also create workflows based on your CSAT results. When creating a workflow, there are sections for Happy, Unhappy, and Neutral. You can then select the proper actions to automate the follow-ups to your survey responses.

Set Up Live Chat.
Next, set up a live chat for visitors to interact with when they visit your website. You can do this under the Conversations settings via Chatflow.
Your live chat widget on your website will allow prospective leads to contact a member of your team in live time from whatever webpage they're on. Additionally, you can create automatic replies via bots in case someone reaches out to you outside of your standard working hours.
Develop Supporting Tickets Automation.
HubSpot's ticketing system lets you organize your customer service communications. Use workflows and the support form to automate your support tickets process. With Professional and Enterprise plans, tickets can be created automatically based on triggers you set for the workflow.

Reporting Dashboards Checklist
HubSpot's reporting dashboards allow you to view all of your related data in just one place. You can create multiple dashboards to group similar reports together and customize them to best align with your business goals.
Define Business Objectives.
If you don't already have a company roadmap or list of goals, define your business objectives. These goals should be SMART: specific, measurable, attainable, relevant, and timely. For example you may have a business goal to increase sales by 30 percent by the end of the quarter.
Make a List of KPIs to Track.
Once you've narrowed down your business objective, select which key performance indicators (KPIs) you will track. Your KPIs should help you track and measure your business goals. For example, if you're running an email campaign, you'll want to track your click rate.
Set Up Dashboards.
Finally, set up your dashboards based on the KPIs you'll be tracking. You'll likely need multiple for different campaigns so you can group relevant metrics together. This can all be done in the Reporting settings on the main navigational menu.
Additional HubSpot Checklist for All Hubs
You're almost there! Don't forget these finishing touches.
Decide on Naming Conventions.
Select naming conventions that will make the most sense to your team. When searching for files, customers, or website pages, you want everything to be organized and easy to find, whether it's internal or client-facing.
Establish Processes.
If you don't already have standard operating procedures (SOPs) in place, you should establish some processes for your team. This way, your team has clear direction on everyone's responsibilities and roles. To get started, educate your team on HubSpot Academy for free.
Train Your Team.
Make sure your team knows the ins and outs of your new software. HubSpot Academy is free and offers plenty of courses on the different Hubs within the CRM. HubSpot Academy and HubSpot's Learning Center also offer tons of courses and advice on sales best practices, customer service tips and tricks, and marketing trends.
Integrate Your Tech Stack.
HubSpot integrates with most technical applications. If you haven't connected the rest of your tech stack yet, be sure to customize your CRM with the tools you're already using for a more seamless transition.
Consider a HubSpot Partner Agency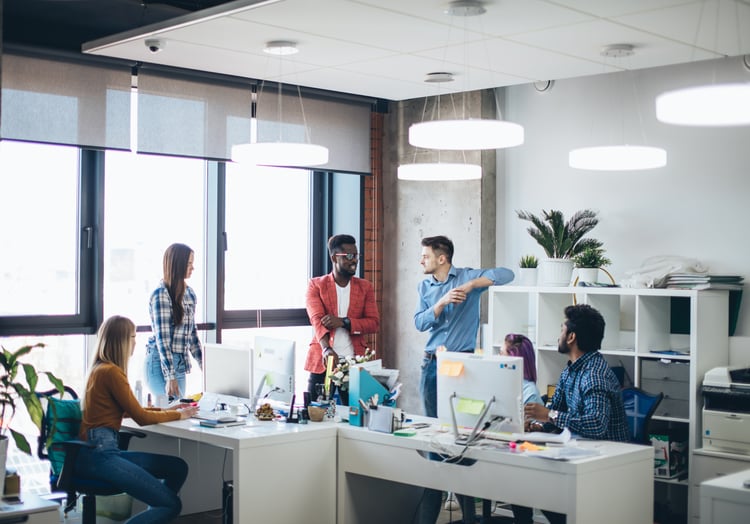 If all of this feels too daunting, then consider reaching out to a HubSpot Partner Agency. At Bluleadz, we've been helping businesses like yours grow and transform with HubSpot for over 10 years. Let us do the heavy lifting for you with our HubSpot Onboarding Services.
Our HubSpot specialists can help your team overcome the learning curve that comes with HubSpot onboarding with weekly meetings, hands-on support, and setting up your dashboards for you. Contact us today so we can help you make the most out of HubSpot.