5 min read
If you're pursuing a career in sales or looking to become a sales team leader, education is something that you'll need to make an ongoing part of your career. Sales techniques are always changing, especially as new channels and digital methods become available.
Staying current on the latest techniques, hacks, and strategies is important, but so is having a solid foundation in the traditional, classic, "tried and true" sales techniques and strategies. No matter where you are in your career, adding to your sales toolkit is an important ongoing element of building an effective career.
If you truly want to perfect your craft, become a better leader, better salesperson, better writer, or better speaker, you need to study. Sales books can help you to develop better skills and become a more effective team member.
Sales is about more than simply "technique." To be a sales leader, you need to not only understand the basics; you also need to delve into buyer psychology, strategy, positioning, and effective listening, to name just a few qualities.
This list of the best rated sales books out there can help you learn how to build a sales process, teach you sales management techniques, sales strategy, develop your leadership skills, and inspire you to motivate your team to excellence!
Developing Your Leadership Skills
To be a successful leader, you need to possess the ability to identify, understand, assess, and control your own emotions as well as those of your team.
Here are three books that can help you develop your sales leadership skills:
1. How to Win Friends and Influence People
Author:
Dale Carnegie
Amazon: $9.60 for paperback
This is a classic book on leadership that has stood the test of time. In this book, Carnegie explores six steps to increase your likability, nine ways to adjust others' attitudes, and 12 actionable tactics to help you diplomatically get your way in work and in life.
Sales is about listening, making a connection, and providing solutions. This book is a classic that can give you the strategies needed to become a better listener, a more effective salesperson, and a "natural" leader!
2. Wooden on Leadership: How to Create a Winning Organization
Author: John Wooten
Amazon: $15.50 for hardcover
The late John Wooden was the head coach who took the UCLA Basketball team to 10 NCAA titles in a 12-year period. His success was built on something he developed called "the Pyramid of Success," which he explains in detail in the fascinating read.
In 41 years of coaching his philosophy never changed.
"Team spirit, loyalty, enthusiasm, determination... Aquire and keep these traits and success should follow." - John Wooten
This book guides readers step-by-step on how to develop the qualities needed to build a winning organization. It can help readers gain confidence and skills, stoke competitive fire, and inspire your team to do the same. A must read book!
Growing Your Sales Numbers
Let's face it, the bottom line in sales is revenue.
These books can help you grow your team's sales by teaching them techniques to increase conversions, deal with difficult prospects, and design solutions to meet a prospects needs:
3. Combo Prospecting: The Powerful One-Two Punch That Fills Your Pipeline and Wins Sales
Author: Tony J Hughes
Amazon: $14.90 for paperback
Combo Prospecting shows you how to combine classic, time-tested sales techniques with the newest cutting-edge social media strategies and technology hacks to power your sales.
This book explains the new breed of executive buyers and the channels they use, the value narrative you'll need to get their attention, and a mix of methods that can get you to the close.
4. The Sales Acceleration Formula: Using Data, Technology, and Inbound Selling to go from $0 to $100 Million
Author: Mark Roberge
Amazon: $17.86 for hardcover
In his book The Sales Acceleration Formula, sales and thought leader Mark Roberge explains the formula and framework behind HubSpot's incredible growth.
The formula teaches how the power of inbound lead generation, sales and marketing data, activity and pipeline analytics, and sales technology can grow your business.
5. The Little Red Book of Selling: 12.5 Principles of Sales Greatness
Author: Jeffrey Gitomer
Amazon: $11.71 for hardcover
No matter which Gitomer book you read, you'll learn better ways to sell. However, this book is a classic and the bestselling sales book of all time, worldwide!
Gitomer's style of writing and tone and the tips he shares in this little book ooze value! It's a classic that's still as relevant today as the day it was written. If you're in sales, this book is an absolute must read!
Understanding Sales Psychology
Understanding your prospects and reading situations are major factors in successful sales. Gaining a basic understanding of psychology can help you with your career and your life.
This book is the perfect place to start:
6. Emotional Intelligence: Why It Can Matter More Than IQ
Author: Daniel Goleman
Amazon: $17.15 for hardcover
This book looks at how our emotional and rational minds work and how emotions operate our brains and impact our decision making process.
The concepts discussed in this book are easy to apply to your work relationships and personal well-being. Goleman's advice works in both decision making and moving your life towards success.
These six sales books should be in every salesperson's personal library. Being successful in the sales field requires constant learning.
Whether you're new to the field, a grizzled veteran, or a team leader seeking to inspire your team, these sales books are a great place to start. To be a top producer means constantly learning and exploring new options.
Giving yourself a solid foundation in classic and cutting edge sales techniques, leadership skills, and sales psychology is the way to begin a lifelong career as a successful salesperson. Start with these six great books!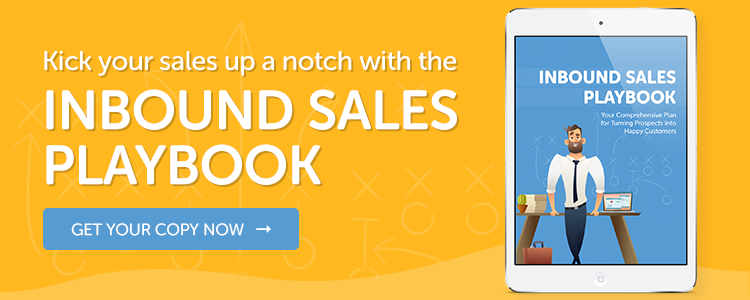 Published on August 10, 2018