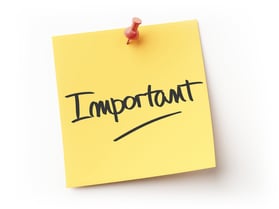 If you've somehow dodged one of our numerous and crucially important memos (blogs) regarding modern website design and how dramatically it has changed, hopefully this one sticks the landing.
After all, it pertains to something you care deeply about -- MONEY *puts Pink Floyd's Greatest Hits on record player* -- And, more specifically, your company's revenue and how badly it's suffering right under your nose.
By now, it's no secret that inbound marketing is here to stay. This movement has completely shifted how we strategically reach, interact with and educate modern website visitors across all industries.
What does still seem to be a secret to far too many business owners across the globe is that monitoring, maintaining and iterating your website's design with an ongoing strategy that directly supports your inbound marketing efforts is nothing short of mandatory. Stop kidding yourself - the modern buyer holds ALL the power.
Take a guess where that buyer casts 96% of their judgment from when first learning about your company? (Hint: it's your website).
It is, without a doubt, the #1 sales person for every single company in the world. Mom & Pop shop to Fortune 500; doesn't matter. How your website looks, functions and nurtures visitors after they've arrived is the golden ticket.
Let's Talk Turkey... How Much?
Anywhere from $2,500 - $6,000 per month (pricing may vary based on an agency's respective criteria and processes). This covers full-scale ongoing Growth-Driven Design (GDD) strategy and execution. Bluleadz determines our GDD packages based on some key criteria upfront:
Back end or functionality needs of site
Timeline/urgency
Website size and complexity
Number of personas to be routinely monitored and analyzed for integral site data
Number of key pages to utilize heat-mapping strategy and assessment
Size of design "Wish List"
Building/refining conversion path for each persona
Based on the above and other relevant information, we're able to pinpoint a suggested scope in order to efficiently execute GDD and drive results/ROI for a particular company.
Why GDD's Value is Limitless
"Ultimately, your business exists on the web to increase sales. Converting users browsing your site to customers should be a dominating priority for website optimization programs, a statement more than 80% of marketers agree with." - nuancedmedia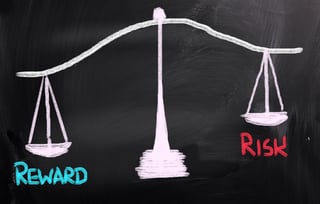 Whether you've seen the light yet or not, the data is right there within your website's analytics and are screaming to be studied.
Are you creating consistent, awesome content for your personas, but your website conversions are still low? When is the last time you've taken a close look at your bounce rates?
Heat-mapping software is invaluable right now in modern web design - have you ever used Hotjar to see how users are actually interacting with your website? For years and years, companies have been building websites that they want, and as a result, people have been poisoning their own well while remaining completely oblivious to it.
The methodology behind GDD fixes this once and for all. Modern websites need to be designed and function the way your visitors/personas want it - not you.
Think about it, for inbound marketing to be at peak efficiency, your content has to be created with a selfless "What can I create that is going to help you the most?" mentality. This is exactly how you need to approach your website's design as well as ongoing strategy.
Key questions that are imperative to ask yourself:
What site iterations can I make that are going to continually enhance my visitor's experience?
What does user engagement look like on my most trafficked site pages?
Are my visitors following the conversion paths I've put into place?
Are click-through rates on my CTAs high or are they suffering because of poor placement?
Avoid Traditional Design Like the Plague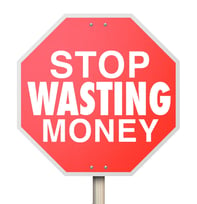 Moving forward, know this: more and more digital/inbound agencies are shedding the traditional website design/redesign approach and adopting the Growth-Driven Design philosophy every day.
The worst thing you could do is look at GDD as some new "tactic" that only benefits the agency or developer and not you - far from true... it benefits BOTH.
It's a very similar scenario to when inbound marketing first came on the scene. Those who were skeptical or refused to embrace the changing of times looked at it as a temporary strategy that would phase out over time, when in fact it completely morphed the world of modern marketing across the map.
This is exactly where GDD currently stands. New kid on the block that no one knows, but innovative at its core and a complete game-changer. Even if you're not a gambler, I'd strongly advise betting on this horse because it's due for a massive payout.