8 min read
Clocking in with over 1 billion daily users, Instagram is a visual marketer's perfect match: content reigns supreme, and value is everything. However, it's not so easy for B2B and B2C businesses to include Instagram in their social media strategy.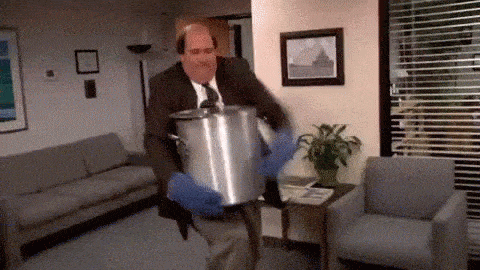 Here are some easy-to-implement Dos and Don'ts to get marketers started with Instagram.
What You Should Be Doing on Instagram
Everyone knows the value of Instagram, but no one knows how to use it properly – or how to get marketing ROI with Instagram. What's tough about it is that nothing is directly spelled out.
There's no guidebook to follow; certain types of content will work and others won't, certain hashtags will bring clicks and others won't. Sometimes it can depend solely on your industry or your audience. Instagram isn't a new platform, but it's still trial-and-error for businesses.
To simplify things, here are some of the basics of marketing with Instagram:
1. Maximize Instagram Profile Bio Opportunities
Before you can do this, make sure your company creates an Instagram Business profile. If you made the error of creating a basic profile, don't worry – Instagram allows you to make the switch with the click of button.

In profile, be sure to include:
Your company name

Your business industry category

A quick bio about your company (with a few relevant hashtags)

Call, email, and directions contact buttons
Instagram gives you one opportunity to share a clickable link to your company's website... and that opportunity is in your bio.
Individual photos and videos cannot be linked, but the single, solitary call-out on your business's homepage can be. Will you use it to link to the company homepage or a recent special/service?
It all depends on availability. If you have a great new service and can post every day, then promote that service. If Instagram is a once-a-week deal, then linking to your homepage is a safe bet.
You can always have a link to your homepage as a default, but when promoting a new service or product, add in the post caption that the link is in your bio – bring it to your audience's attention and entice them to click it.
2. Create a Consistent Style Guide
This takes into consideration your colors, font choice, and format. Complicating the buyer's journey is the worst thing you can do, whether that journey includes Instagram buttons or contact forms. The ultimate goal is to make liking and commenting easy for users in your database.
Pick a color scheme (or create one, if your business doesn't have one) and stick to it religiously – your followers will then be able to attribute your brand to those colors and start forming a relationship with you.
Every post should adhere to a specific theme and design. Having a cohesive, visual Instagram design can help you stand out among other businesses in your industry.
3. Showcase Your Business's Company Culture
Instagram offers something pretty rare: the opportunity to showcase new products, introduce the team, and go behind the scenes of your company. That means Culture. It might sound cheesy, but every potential B2B buyer wants to see a name or a face on the other end. Instagram allows that.
Get personal with your Instagram content. Unlike other social media platforms, Instagram isn't just all business and no fun. This platform is full of creativity, engagement, and communication. Sharing insight into who you are as a company will reveal the human side to your brand.
4. Use Instagram DMs to Build Relationships and Boost Customer Support
Direct messaging is strenuous. For every 50 Instagram DMs you send, you could call yourself lucky if you get 1-3 responses. The thing about DMs is that they're very easy to include and very easy to overlook, but that direct connection with users, potential buyers and thought leaders is irreplaceable. Gary Vaynerchuk has a great video about the value of direct messaging on Instagram that you can watch here.
As far as customer support is concerned, people expect a business to respond to them within one hour of sending a message. Utilizing Instagram DMs as a bonus method of contacting your business can be an easy way for customers to get in contact with you and chat in a realtime setting, compared to the lightyears it can take to resolve and issue by email.
We recommend that you assign one person to manage your company's Instagram account. Brainstorming sessions and overall strategy aside, give Instagram ownership to one person on your team that can manage consistent posting, direct messaging, content sharing, and Instagram tagging. One voice, one style, and one strategy go a long way.
Instagram No-Nos: What to Avoid

Instagram is unique. Purchased by Facebook in 2012, it's a fun blend of visual content and traditional social media. You can research hashtags, follow up on competitor profiles, and take notes from Instagram leaders in your field.
But growing your brand with Instagram involves more than just homework. You have to create a strategy and follow it through. This includes social calendars, style guides, format options, and everything in between.
On Instagram, photos and videos aren't supplementary content – they are the content. That simplicity makes Instagram both easy to use and easy to screw up, especially for businesses.
In a recent content piece, we discovered seven super simple forms of content that companies can post on Instagram to improve their engagement. In this research, we also discovered what doesn't work. Here are three of the biggest mistakes businesses make using Instagram:
1. Stuffing Hashtags in Plain Sight
Overstuffing keywords in the past didn't work then, and it doesn't work now. However, on Instagram, it actually can be beneficial to include more relevant hashtags to each post to catalog your content in hashtag pages with other similar content.
The best way for your brand to be found on Instagram is by including hashtags in every post. Typically five to 15 hashtags per post work, depending on what your content is about and what you are promoting.
And this is where the big no-no comes in: Don't clutter your caption with hashtags that can be viewed in plain sight. What do I mean by this exactly?
To preface, Instagram adds "... more" after the first two lines of text in a caption. If your caption isn't long enough to fill the full two lines, any hashtags you add will be seen by a user (note: this is only pertinent to Instagram on mobile – Instagram on a desktop will show the entire caption regardless of length.)
With that said, if you write a short caption, you can add negative space to your caption so your hashtags are "hidden." Here is a great example of adding space to your caption from a picture HubSpot posted.
You can also choose to include your hashtags in a comment to keep your caption clean and simple. Either method works and will keep your posts from feeling too spammy with hashtags – in the end, hashtags aren't really for the user.
It's not as important for users to see your hashtags as it is to use hashtags as a effective way to catalog and categorize your posts in a feed of similar content.
When a hashtag is added to a post, it is placed into a hashtag feed, where it stays with similar content that also linked it to that particular hashtag and can be discovered by interested users. So keep this key information in mind when adding hashtags to your Instagram content!
2. Posting for the Sake of Posting
Relating to the previous point, avoid the idea of posting as much as possible. The most engaging Instagram posts (those that are posted between 8 and 9 a.m. and at 5 p.m., FYI) strongly benefit from Instagram's timeline algorithm, which prioritizes audience, engagement, and quality.
To avoid post-spamming, find when your audience is active on Instagram (which you can see in your Insights, FYI) and experiment with the optimal time for your business to post on Instagram.
3. Buying Followers
If you've never bought a gun and fired it at your foot, this is a great demonstration. Buying followers on Instagram is a poor game of L4L, or "like for like," that nobody wins.
Sure, you can hire an Instagram expert and get 1,000 new followers by the end of the month... but how many are going to buy? How many customers can you expect at the end of that agreement?
On Instagram, you should aim to target the audience that actually stand a chance of converting into a customer. Your marketing efforts aren't worth it if no real advancement or growth can come of it.
At the end of the day, Instagram marketing is either a hit or miss. Instagram is an awesome visual-centric platform to help your business build new relationships, showcase your company's products and culture, gain new leads and convert existing ones to customers.
With our Instagram marketing guide, you can get the tools and tips you need to boost your business ahead of the competition.
Editor's Note: This post was originally published in December 2017. It was updated in August 2018 for accuracy and comprehensiveness.

Published on August 10, 2018