A sales call has the potential to launch a relationship that works for you and your leads.
However, everyone knows making a good sales call takes practice and planning. Unlike email contact, sales calls are inherently interruptive. These days, fewer decision-makers have the time and patience to give you a hearing, especially on a cold call.
If you've done good prospect research and you know you have clear value to offer, you're off to the right start. Still, it's important to have a methodical approach that takes into account all the ways you can make the call easier for your lead.
Luckily, inbound sales professionals know they're cultivating a long-term bond – not always aiming straight for the sale. This will help you get into the right mindset to add value. Even if you don't find yourself moving to a deal right away, you may have planted a seed.
Being really successful on a sales call requires a multi-pronged approach.
Before the Sales Call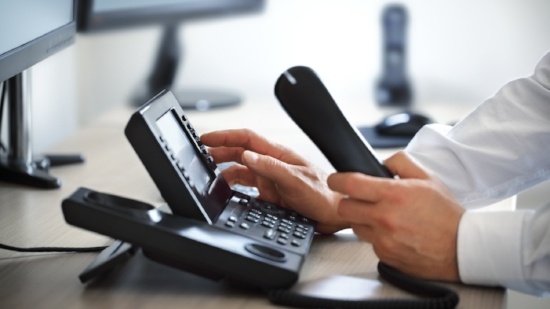 1. Start With Research.
The more you know about your lead, the easier it'll be to pinpoint their exact goals and how you can help. Although prospecting software is great, always double-check the details by looking at your lead's LinkedIn, reading their corporate website, and looking for recent company news.
2. Make Contact Before Calling.
It only takes a few minutes to turn a cold call into a warm contact by putting your lead's consent at the center. Check for trigger events that illuminate how you can help, then drop leads a line by email or LinkedIn before you phone in. It's worth the extra effort.
3. Get Ready to Rumble.
Many super successful salespeople have a routine they use to get energized before they start making calls. It's vital to find the right balance: Get excited about calling, but keep in mind there's always other fish in the sea. Very few calls are make or break "one-time only" deals.
4. Set Your Daily Goal.
In many organizations, prospecting goals are based around overall sales and revenue targets. In some cases, however, goals are not documented. Push yourself to prospect daily even if it's not required. If you're new to prospecting, start with one or two calls daily. Push yourself higher each week.
During the Sales Call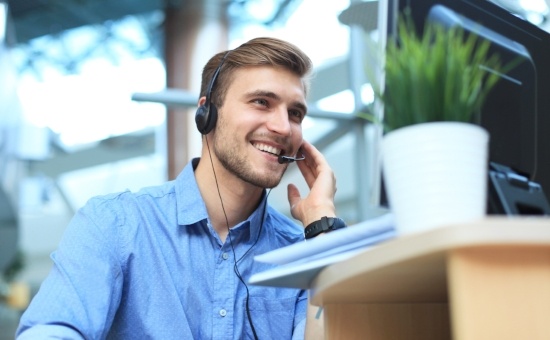 5. Leave Great Messages.
In many cases, you won't get through to the decision-maker right away. Leave an enthusiastic message that communicates unique value. Include a strong example of KPI gains attributable to your solutions and be sure to show you know something about your lead's situation.
6. Focus on Your Lead.
Having prepared questions is okay – many sales pros start with a complete sales call script. Remember to mention your lead at least twice as much as you talk about yourself. People want to hear what's in it for them! If you get them talking about their needs, you've sparked something.
7. Accentuate the Positive.
Starting with a positive comment sets the tone for the call. Just a few seconds to set the stage with one positive note – even something as simple as the great weather – makes a lasting first impression. Avoid complaining, even about shared problem. And don't badmouth competitors (even if they deserve it!)
8. Give People Standards to Live Up To.
An excellent salesperson starts to tune in to others' thinking within seconds of meeting them. What positive traits do you notice about your lead? Reflect those back to him or her with a compliment. If you call attention to someone's good traits, they're more likely to live up to them.
9. Set an Agenda and Stick To It.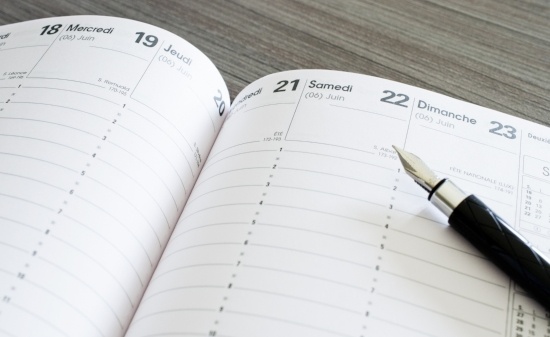 In sales calls, as with any presentation, you should start by making it clear where you expect things to go. With unsolicited calls, showing awareness of the lead's time and setting a clear standard, like five minutes, keeps them from getting antsy.
10. Position Your Product Correctly.
What matters most to your lead? Pricing is rarely the answer and features are often difficult to compete on. Knowing your lead's pain points will allow you to highlight what they're most interested in. Then, you can follow up with content that drives the point home.
11. Keep Options Simple.
Psychologically, it's never a good idea to give more than three options. For a sales call, you should usually stick to two. Remember, when all other factors are equal, people are most likely to select the "moderate" or second option when they're presented with three choices.
12. Have a Call to Action.
Always enter a sales call with a clear objective and follow through with it. Before hanging up, clarify what next steps will be on both your part and your lead's. That way, you remove ambiguity for both parties and know when to follow up if you don't see activity.
13. Listen Carefully.
Active listening is key in phone conversations, where facial expressions are absent. Techniques like mirroring – where you restate what you hear to verify your understanding – are even more effective and less likely to be perceived as "salesy," too.
14. Ask Open-Ended Questions.
When you're talking to friends, asking questions is how you show genuine interest in what they have to say. Same with your leads. While you don't want to risk grilling them, two or three quick questions can get you situated ... and might offer you deeper insights into their needs.
15. Record Your Call.
Listening to your voicemail messages before you leave them is great, but has limited learning value. Record and review your calls as well so you can recognize where you sounded confident and prepared versus what areas may need improvement. Remember, in many states you do need to ask first.
After the Call
16. Follow Up.
Following up is often the difference between success and failure in sales calling. Set a baseline to follow up three times in 10 days before you move on. Circle back around to try again in about 2-3 weeks. After that, reassess your priorities and contact methods for that lead.
17. Verify Your Data.
If you have a modern CRM that ties into your phone system, you won't have to do much manual data entry after each call. If you don't, get in the habit of spending at least five minutes verifying the details and taking quick notes. You won't remember this lead in a week, but your CRM will.
Make Every Sales Call Count ... No Matter What Your Offering Is
Old-fashioned cold calling is falling by the wayside, but that doesn't mean sales calls are over.
There'll always be a place for sales calls by savvy professionals who are willing to put in the work. If you're going to reach out to leads who haven't raised their hand yet, however, you need to do enough backstage preparation to show that their success truly matters to you.
With inbound marketing, customers research the possibilities and come to you. With outbound sales, you are the problem-solver sorting through options. If you take time to find a lead who's a true "best fit," you'll be more likely to make a real connection.
What's your favorite technique for successful sales calls? Let us know below.