Ways Website Accessibility Compliance Impacts Your Business
1.

Search Engine Optimization (SEO)

2.

Reputation Management

3.

A Positive Customer Experience

4.

Corporate and Social Responsibility

5.

Lawsuit Prevention
It is easy to get caught up in the many aspects of creating a website, which may cause you to forget about making your website accessible to those with disabilities. Website accessibility is essential for compliance and, even more importantly, for customer experience.
Let's dive into why accessibility compliance matters and the impact it has on your business.
What Is Website Accessibility?
Website accessibility refers to digital equality that allows everyone to access the great features of your website regardless of their individual ability. For your site to be accessible means it must include features such as closed captions for videos, prerecorded audio, compatibility with screen readers, and more.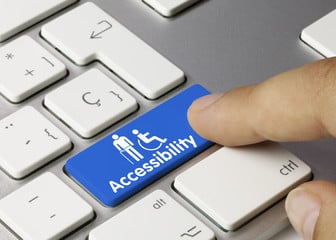 Why Does Website Accessibility Compliance Matter?
The internet and the web are essential resources in many areas of our daily lives. For example, the digital applications are used for a wide variety of domains, such as:
Employment
Banking
Commerce
Socializing and Recreation
Since the internet provides a host of useful and essential resources, it is important that websites provide equal access to these resources so individuals with disabilities can participate fully in society.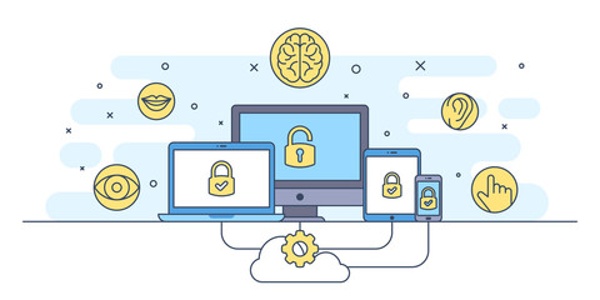 Most often, website accessibility is the easiest way for a company to conduct business with people who have disabilities. For instance, web accessibility may likely help individuals who find it difficult to go to a physical store, who are hearing impaired, or who are not able to read printed materials.
Some of the barriers people may face with visual media, audio, and print are much easier for companies to overcome with technologies that are available on the web.
Ensuring your website is accessible helps those with a variety of disabilities to interact, navigate, understand, and contribute to the many important aspects of your site.
Another reason why website accessibility matters for your organization is because of possible legal implications. In some cases, web accessibility is required by ADA laws and policies depending on where you live.
When you consider amending your website to make sure it is accessible, review the Web Content Accessibility Guidelines (WCAG) to ensure that you are meeting all the necessary requirements. The requirements tend to be extensive, which is why companies often use automated web accessibility solutions like accessiBe that specialize in using AI for 24/7 ADA and WCAG compliance.
But website accessibility is not just about simply complying with the law. Your capacity for serving all people equally directly impacts the success of your business in many other ways.
5 Ways Web Accessibility Compliance Impacts Your Business
Building and maintaining an ADA-compliant website for your business can benefit your brand in five key areas.
1. Search Engine Optimization (SEO)
When you remain educated and diligent about ADA compliance standards for your website, search engines respond favorably. Website accessibility improves the functionality and usability of your site, which impacts the SEO of your site and allows your rankings to improve.
Writing accurate and descriptive alt tags for images on your website is a good place to start to bring your website up to date. Adding alt tags to your images allows someone who uses a screen reader to get an accurate idea of all the information on your website, including your images.
Most often your image descriptions contain keywords that are helpful for the person visiting your site and for your search rankings.
2. Reputation Management
As time moves forward and you gain awareness of aspects that need to be changed regarding web accessibility, it's important to become more accepting and accommodating to your audience.
There are plenty of website accessibility guidelines that can inform the changes you need to make to your site. Changing these small aspects of your website to assist others helps to improve your reputation. Your customers and competitors are likely to take notice, which can help set a new standard for accessibility.
3. Good Customer Experience
The experience you provide to all of your customers can be greatly improved when it's accessible to them. Your goal should be to make your website for your visitors and not for yourself. Try to view your website from multiple angles to make sure you are consistently adhering to accessibility standards across device types and browser types.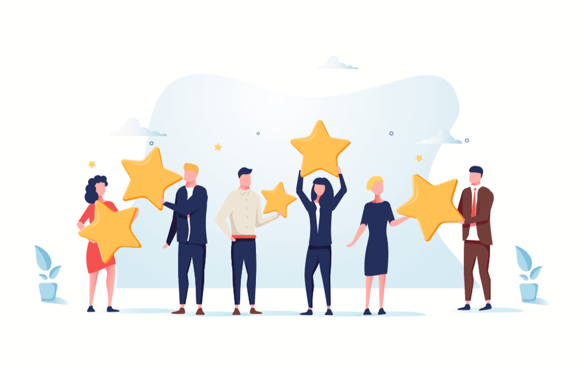 Simply put, keep customer experience in mind as you're developing your website for accessibility standards, and you're bound to see business results. In fact, 84 percent of companies that prioritize customer experience report revenue increases.
4. Corporate and Social Responsibility
Many clients today prefer to do business with brands that share the same values they hold. Clients largely focus on companies that have commitments to inclusivity and diversity that is clear and evident in every aspect of their business practices.
To be socially responsible means being aware of the issues underserved groups in society face and adapting your practices to help alleviate these issues.
To put it simply, making sure your website is ADA compliant is a huge deal, and everyone should be able to access your content. When all your visitors get equal access, you're sending a message to your audience that shows your commitment to conducting business with a strong moral code.
5. Legal
There is a possibility that your company faces the threat of legal action if your website is in violation of ADA laws and policies. This has the potential to damage your brand, and it may become costly for your company.
For instance, some large hotel, cosmetics, and food companies have had recent lawsuits due to lack of accessibility on their websites. Most lawsuits settle outside of court for less than $100,000, but cases that reach court may cost much more.
The laws regarding web accessibility change rapidly, so staying compliant requires ongoing efforts. Fortunately, using automated solutions make 24/7 compliance a breeze. Tools like accessiBe are the only true set-it-and-forget-it approaches you can take.
Website accessibility is a necessity for all companies, no matter their industry or size. The best time to start adapting your website is right now. Keep the customer experience at top of mind for everything you do.