We hosted the Bay Area's most recent HubSpot User Group (HUG), where our Inbound Strategist, Will Polliard, presented "How to Crush the Rest of 2018 with HubSpot's Latest Product Updates."
In his presentation, he covered three new HubSpot features: Site Search, Shopify Integration and the ServiceHub. This post will cover what you need to know about the Shopify Integration Feature.
Why Integrate Shopify
If you're currently using both Shopify and HubSpot, your time is now. The new Shopify integration feature is free for all HubSpot users who are also already paying for their Shopify platform, and there's every reason to be taking advantage of this.
In 2017, global ecommerce reached about $2.3 trillion and is expected to increase to $4.5 trillion in 2021. With e-commerce becoming an increasingly large and competitive aspect of many businesses, it means that you need to leverage every advantage.
By combining your CMS and CRM you immediately create one place to view your business as a whole, which opens a door full of opportunity. Optimize on your marketing efforts by reconnecting with customers and communicating with them in a more personalized and highly targeted way than before.
How to Integrate Shopify
As seen in the picture below, you can locate the Shopify integration by clicking on the integration button in your profile's dropdown menu. Once on the Integrations page, you can quickly find the "Shopify" integration feature by using the search bar.
Once you click on the feature, an installation box will pop up prompting you to enter your website URL. Once entered, just click "connect." It's as easy as that! Keep in mind, however, that the amount of time the integration will requires depends on how large your store is.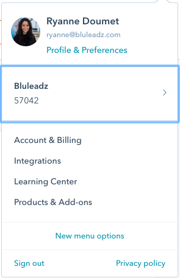 -->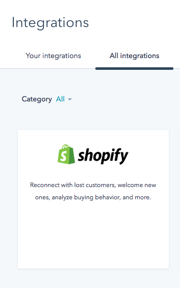 -->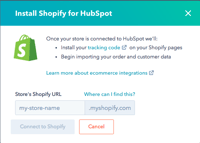 What Happens Once Shopify Is Set Up?
1. Customers from Shopify Become Contacts in HubSpot.
Whenever new data or updated information in Shopify is available, it will also be reflected in HubSpot. This provides a single contact record for marketing, sales, products, and order information.
Once all that data is in one place, you can then begin connecting with customers that you may not have reached before. Just like the contacts you already had in HubSpot, you'll be able to more clearly segment and target these customers.
Not only will new campaign possibilities help to increase revenue, but they'll also increase customer lifetime value.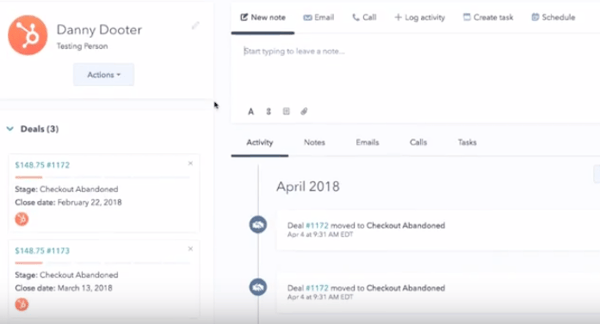 2. Orders from Shopify Become "Deals" in HubSpot.
This is where HubSpot's somewhat new "deals" feature comes into play. You'll be able to easily track deals and orders in HubSpot with visibility into which contact and product the deal is associated with, as well as what stage the deal is in.
Using this information, you can set up lists and workflows to begin automating the marketing processes for your online store. For example, you can set up lists, certain criteria and create automated messages that remind your customers when it's time to reorder certain products.
To make the automation process even easier, the Shopify Feature comes with three workflows that have already been created for you: abandoned cart nurturing, new customer welcome and re-engagement.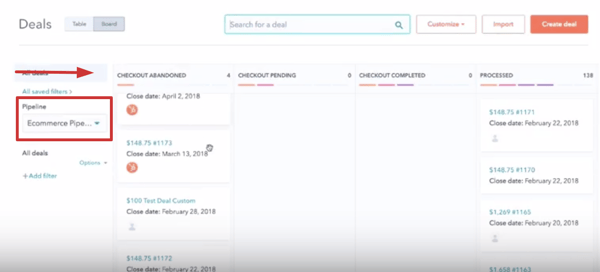 3. Shopify Products Are Added to the HubSpot Product Library.
This allows you to better track your products and analyze what your customers are buying. Gaining insight into critical data, like purchase patterns, will also allow you to more strategically create lists and segment based on order information. Learn more about using products.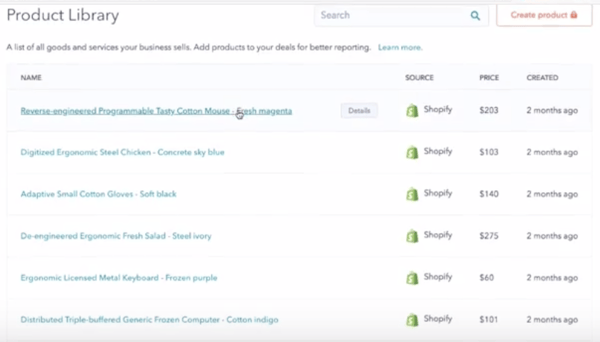 4. The Ecommerce Dashboard Is Added to Your Dashboards.
All the analytics for your newly integrated feature will be available as an e-commerce dashboard. When automatically added to your dashboard, the default reports you'll see include:
Order snapshot
New sales processed summary
Average order value by source
Lifetime order value by source
Net new customers vs. last month
Sales processed this month vs. goal
Abandoned cart recovery
If you're already using the Shopify Integration feature, we want to know! We'd love to hear your feedback on how it's boosted your ecommerce marketing efforts.