In today's competitive environment, building a company is tough. While inbound marketing has created numerous opportunities to develop your brand identity, generating brand loyalty takes work.
Creating a cult-like following is part art and part science. The goal of your marketing efforts and corporate philosophy needs to provide consumers with a feeling of belonging to a family or club. This feeling gives them a sense of shared community, supported by an almost ritualistic behavior when interacting with your brand.
What Makes A Brand Cult-Like?
A cult-like brand is one that delivers a superior level of customer loyalty. Beyond that, customers feel a sense of ownership with the brand and its products, and no other brands can compare.
A cult-like brand doesn't just fizzle out like a fad; its customer loyalty is sustained over time and continues to build a close-knit community of dedicated followers. In the end, these brands not only provide customers with a product, but a lifestyle they can continue to embrace for a lifetime.
True fanatics will not only remain loyal to your brand, but they will also tell their family members, friends, and social networks why. Loyalty even yields more revenue – research found that a staggering 43 percent of U.S. customers spend more with the brands and companies they are loyal to.

There are many ways to build that type of brand loyalty, from simple acts of kindness, like donating a portion of profits to organizations that are important to your consumers, to creating a social sense or organization around the brand.
Here are 23 examples of companies that embody the term brand loyalty and, in turn, have developed a following like no other.
1. Apple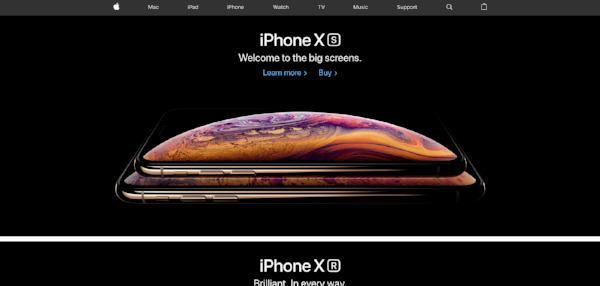 Apple is the epitome of a cult brand. Since the beginning, they've built machines that are designed around their customers needs. They're constantly seeking feedback and engaging in conversations with customers about new products. As a result, Apple provides users with the features they want and has built a loyal community.
2. Amazon
Amazon has grown into the largest online shopping destination by creating a magnificent customer experience. From allowing customers to provide feedback, to free returns and fast shipping, Amazon embraces the phrase, "The customer is always right!"
3. Lululemon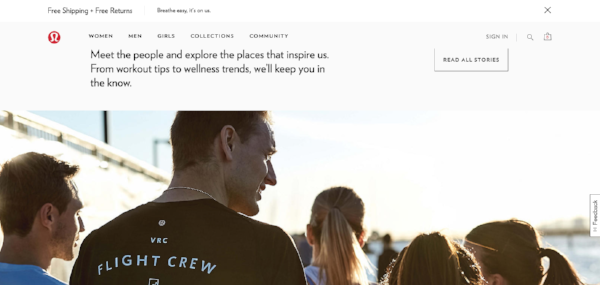 Since their beginning, Lululemon has strived to be more than just a workout gear shop. In their own words, they "wanted to create a community hub where people could learn and discuss the physical aspects of healthy living, mindfulness and living a life of possibility."
Lululemon's ambassador program continues to support local athletes and inspirational people building stronger communities. They currently have over 1,400 ambassadors – talk about a passionate community!
4. IKEA
IKEA designs products based on customers needs. They don't just conduct surveys; they visit people's homes to see how they live. For example, after visiting customers in Italy and the U.S., IKEA saw that U.S. customers rely on drawers for clothing storage more than in Italy. The result? Deeper drawers in their American products.
5. Dunkin' Donuts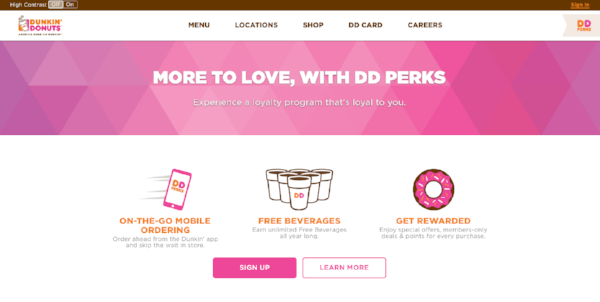 When it comes to coffee, there are two big brands that come to mind. One of them is Dunkin' Donuts (soon to be renamed Dunkin'). They have been serving up their cup of Joe since 1950 and haven't looked back since.
What originated as a donut and coffee shop has evolved into much more than just your average coffeehouse. With plenty of menu offerings, it's clear that Dunkin' has evolved and changed with the times to satisfy their loyal customers. Their DD Perks constantly encourage customers to buy their products.
6. Starbucks
The other large coffee brand that comes to mind is Starbucks. Starbucks not only creates quality products, but they also make it easy to purchase. Their "Order & Pay" feature creates an in-app experience that can recall your favorite orders, suggest pairings, and guess where you'd like to pick it up, making it easier to get your morning cup of coffee.
Their rewards program is a strategic way to boost sales while thanking loyal customers for always choosing them. When members spend a certain amount and gain a certain number of "stars," they receive a free drink or treat (score!).
7. Jimmy Buffet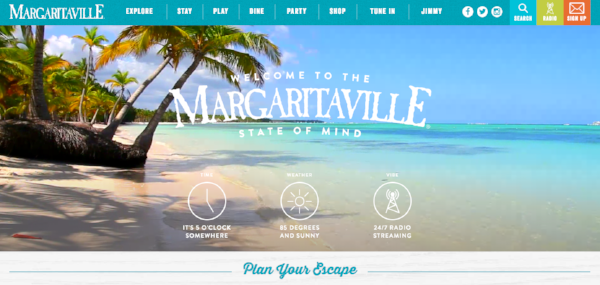 Sure, he's a musician and an entrepreneur, but he's also a $100 million a year brand! Buffet has created something larger than simply music — he's created a lifestyle. Whether it's from his albums, concerts, or restaurants, "parrotheads" enjoy a temporary escape into the land of fun.
8. Harley Davidson
This iconic American brand uses grassroots and guerrilla advertising to make their customers feel like a part of the family. In 1983, the launch of the Harley Owners Group (or H.O.G.) was a grassroots way to connect Harley's brand and lifestyle with its most fanatic customers. Today, this company has sales of $2.9 billion and a 25% market share in the U.S.
9. Nike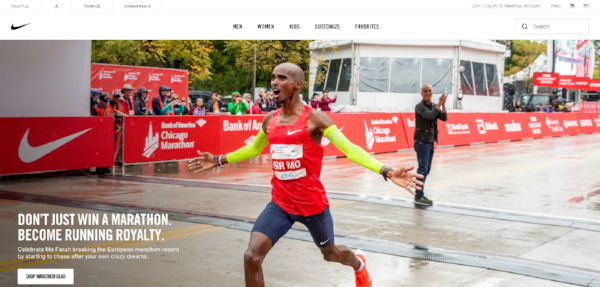 Since its debut in 1964, Nike shoes have been spotted on the feet of high-profile celebrities, athletes, and the everyday person. With limited editions, collectibles, and hype launches, Nike has built a community of shoe-lovers who want to be a part of something bigger and "just do it." With the ability to customize sneaker colors on its website, everyone can walk away a happy customer.
10. Saturday Night Live
For 43 years, SNL has been creating laughter. While the cast may be the backbone of the show, and they've had some weak seasons, their use of special guests has worked to keep the brand relevant and credible – and their fans have stuck around for decades!
11. SoulCycle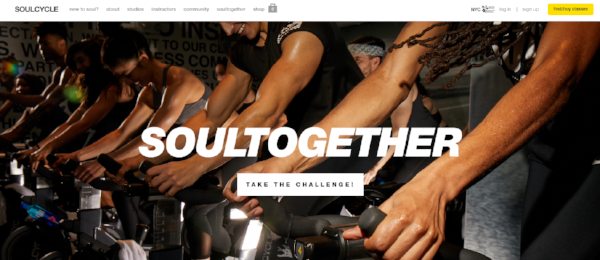 SoulCycle's mission statement says it all: "At SoulCycle we believe that fitness can be joyful. We climb, we jog, we sprint, we dance, we set our intention, and we break through boundaries. The best part? We do it as a community."
When you work out at SoulCycle, you are a part of an inner circle that has the same interests and goals. Everyone from the staff to the other members are on your side.
SoulCycle also takes customer feedback very seriously. According to co-founder Elizabeth Cutler, customer feedback has influenced everything about how SoulCylcle looks and functions, and even how the studios smell.
12. CrossFit
Another fitness business with a cult-like following, CrossFit reaches their customers through great marketing. And like SoulCycle, it taps into their members' desire for community. Their messaging reads more like a "movement" that encourages ownership in their brand.
13. The Ellen DeGeneres Show
Ok, Ellen might not technically be a business, but since 2003 this multi-millionaire has built an unbreakable bond with her audience, and tuning into her show has become a lifestyle for millions of viewers around the world.
Her joyful attitude, love of scaring celebrity guests, and constant giveback to the community and those who are striving to make it better has gained her a following like no other TV host.
14. Southwest Airlines
For Southwest, brand loyalty starts with their employees. In fact, they're profitable because of them. Customers on Southwest are treated well, and the employees' state of mind and attention makes them feel like they're a part of something bigger. As a result of their employees, Southwest experiences fewer lost bags, fewer delays, and more loyal customers!
15. Dollar Shave Club
This is a relatively new addition to cult-dom. Dollar Shave Club has built their brand into every product they sell. From their logo to their emails to their packaging, they are consistent across all media. They sell a message that hits home and builds brand loyalty... quality products at affordable prices.
16. Coca-Cola
For decades, Coca-Cola has garnered a following through its ability to bring happiness to people around the world every day. With 50 million worldwide Facebook fans, Coke engages with them in a quest to find a way to make the world a better place.
Its "Share a Coke" campaign actively encourages a positive community of people who get along – you can even order Coke cans with customized names on it, meaning no one is excluded from this community.
17. GoPro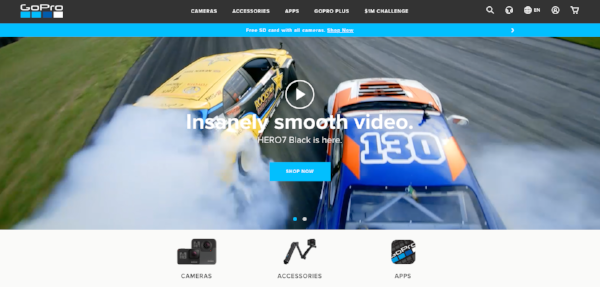 GoPro makes high quality, easy-to-use video cameras. By adding user-generated content on their website, it has given users a sense of ownership and built a huge following of loyal fans. GoPro's social media presence resonates with its audience and inspires adventure and creativity.
18. Star Trek
Star Trek has produced nine motion pictures, five different TV series, dozens of books, and hosted endless conventions. None of this would have happened without the support of the fans. To date, the franchise has grossed hundreds of millions of dollars based solely on the efforts of their fans. Talk about a loyal customer base!
19. Dos Equis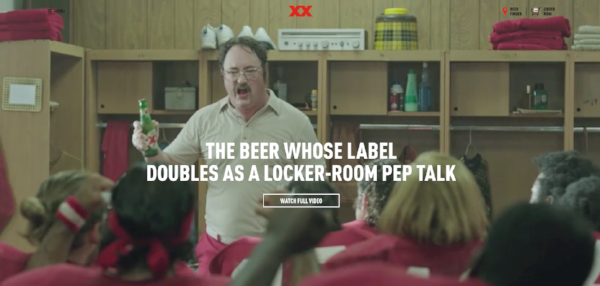 The most interesting man in America is a brilliant campaign that created quite the following for Dos Equis. All men envy and strive to emulate him. His life is rich in stories and experiences, and consumers can relate.
20. Volkswagen Beetle
One of the best selling automobiles of all time didn't start out that way. When first introduced to America, the Beetle was not well received.
In the 1960s, Volkswagen took a novel advertising approach. While the big three were all advertising their vehicles with slick ad copy and boastful claims, VW's ads were frank, honest, and direct, winning consumers with their approach. As a result, VW became a magnet for those who saw themselves as being "different," and an icon was born!
21. The MINI Cooper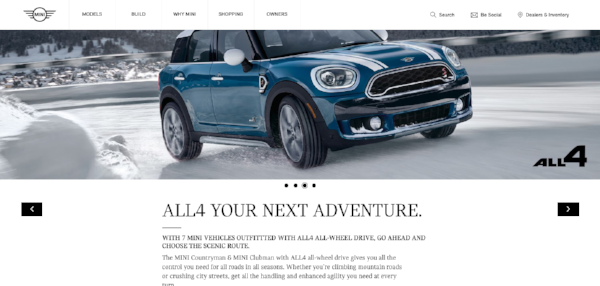 Taking a page from the VW playbook, MINI set themselves up as "something different." In a world of gas guzzling SUVs and cars getting bigger every year, MINI came along and prided itself on being smaller. They've positioned themselves as a cult brand by celebrating individual drivers and building customer communities to bolster the brand experience.
22. The Motley Fool
Financial matters are serious and important, unless you follow the Motley Fool! Their brand is based on making financial matters fun. It's written into the mission statement. Lovers of this brand are committed to saving for retirement and managing their money responsibly, but they are loyal thanks to the culture of freedom and fun this brand brings to the process.
23. Ben & Jerry's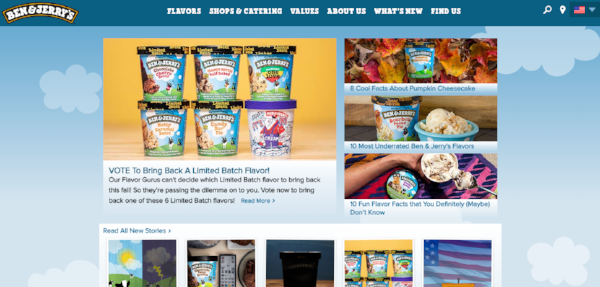 From the humble beginning, Ben & Jerry's has grown to a worldwide brand. With an eye on progressive causes and social awareness, the brand's consumers love the ice cream and the message behind it.
Whether it's building a sense of community or providing outstanding customer service, each of these 23 brands have built quite the following. When thinking about how your brand can stand out from the crowd, look to these methods and brands for inspiration!
Editor's Note: This post was originally published in January 2018. It was updated in October 2018 for accuracy and comprehensiveness.