For everyone in a company to be moving in the right direction, each player has to know the metrics that represent success for them. All departments – from sales to marketing to operations and products – have their own KPIs that help push the business to the next level.
Sales professionals are at a special advantage here.
They always have the ability to conduct a win loss analysis. Conducting a basic win loss analysis is a quick and enlightening exercise – one that gets even easier if you are using a modern Customer Relationship Management suite.
Like Sun Tzu said, "If you know the enemy and know yourself, you need not fear the result of a hundred battles." A win loss analysis is an efficient way to know yourself. If you get into the habit of conducting one regularly, you'll always have a clear path to self-improvement.
The most productive sales reps (and, ultimately, sales leaders!) don't wait for occasional one-on-one meetings or quarterly feedback. They take these into account when they come along, sure: But they always have their own vision for becoming better at sales, too.
Let's look at how a win loss analysis figures into the big picture.
What is a Win Loss Analysis?
via GIPHY
A win loss analysis provides you with insight into when you win or lose so you can interrogate how and why you win or lose. It's an evaluation of all of the sales opportunities you've fielded in a given period of time and their ultimate outcome.
As the name implies, this kind of analysis starts out very simply. You figure out whether your available opportunities and deals closed are increasing or decreasing. As you slice and dice those numbers, however, you'll uncover the true story of your path to sales victory.
What Does a Win Loss Analysis Tell You?
Yes, the very first thing a sales analysis will tell you is what percentage of deals you've been closing successfully. Obviously, this should be trending in the right direction.
But that doesn't tell you why, and that's the real value. A deeper win loss analysis can provide valuable clues about how to make your approach to deals more effective.
You can learn:
Which business unit or segment you're most likely to close deals in.
What reasons your leads self-report for choosing a competing firm.
How well you handle deals when facing specific competing brands.
Win rate by marketing signals (like web visits or content access.)
What is the Difference Between a Win Loss Analysis and a Post-Decision Interview?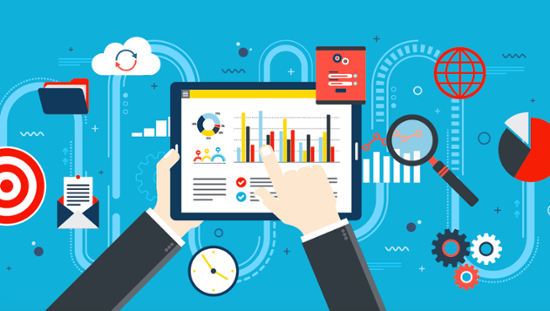 A post-decision interview should be seen as a component of your win loss analysis, not the entire thing. It provides you with limited and temporary information: Your now ex-lead can only offer opinions on how you were perceived, not validated facts on how a rival's products stack up.
Even though post-decision interviews are qualitative rather than quantitative, they're not useless. You'll need to hold them to gather loss reasons, which can then be analyzed and compared over time. They can also form the foundation of a more vigorous perception validation process.
When Should You Conduct a Win Loss Analysis?
It's a good idea to start with a baseline win loss analysis that you update every 30 days as more deals get resolved.
This strikes a good balance: It's enough data to act on, but the quantity is small enough so you shouldn't get overwhelmed. Plus, this timescale makes it easier to see the outcomes of training or process improvement initiatives as you implement them.
How Can You Use the Results of a Win Loss Analysis?
Individual Self-Study
A win loss analysis equips the sales rep with key input on what he or she can do to achieve more. Are you lagging behind in a certain market segment? Study up. Having problems with particular rivals? Learn their products and methodologies and understand the weaknesses.
Team-Wide Exercises
Sales managers have good reason to scrutinize a win loss analysis, too. Broad patterns in losses suggest areas where the team needs more tools, resources, or leadership input. Win patterns can uncover potential game-changing advantages waiting to be tapped.
Mentoring and Talent Development
Win loss analyses let you match mentors with protégés: Just look for a senior sales rep whose consistent wins match an area where a younger rep needs development. One on one training creates stronger bonds in the team and accelerates productivity. No more reinventing the wheel!
Data is powerful raw material, but it's your understanding of that data that makes tomorrow better than today. Do a win loss analysis now and get the real facts!