Word of mouth marketing (also called WOM for short) is the form of marketing that tries to capture that all-powerful lightning in a bottle people know as "buzz."
Ideally, word of mouth would happen on its own as more folks find out about your amazing products and tell everyone they know about you. In reality, things are a little different.
The truth of the matter is that people are much more likely to proactively share their negative experiences than positive ones. That's where word of mouth marketing comes in.
With word of mouth marketing, you cultivate and curate the social proof people need to gain real confidence in your products and services. Even before they've committed to buy, viewers will understand that you have genuine value to offer – based on the experiences of others.
Here's how to do it.
11 Worth of Mouth Marketing Strategies to Try Now
1. Incentivize User Generated Content.
User generated content (UGC) is powerful because it helps foster a sense of genuine connection with your company. As people create this content, they tend to check a site over and over to see how it's performing. Future visitors, on the other hand, see that others are invested in your brand.
2. Get Plenty of Reviews and Showcase Them.
Users overwhelmingly prefer real reviews to branded content or even otherwise impartial editorial sites.
Many users don't read reviews with a critical eye: They simply see that there are hundreds or thousands and then check out a quick sampling of them, including some 5-star and 1-star ones.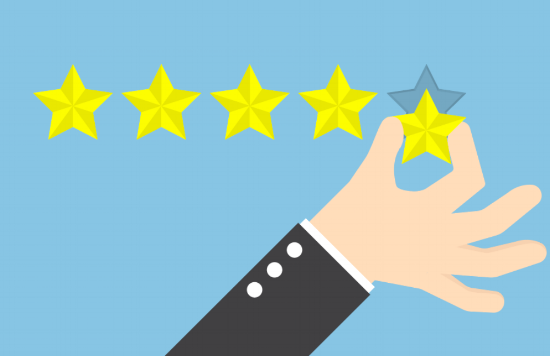 3. Build Social Media Communities for Users.
The word of mouth marketing ideal is the social community.
When people have a community to go back to consistently, they will engage with other users and "stoke their fires." They'll also be much more likely to share content and evangelize a brand within their network.
4. Employ User Created Product Ratings.
Going beyond the old "star system," you can make product ratings even more interactive for users.
For example, you can allow them to tag different features and benefits to show what made an impression on them. This, in turn, makes it easier for shoppers to browse products by category.
5. Use a Referral Program.
If people really appreciate your product, why not give them a way to show their love? Referrals can be effective in both B2C and B2B enterprises – for example, SaaS firms can provide their users a few extra months of free subscription for forwarding product info to their connections.
6. Partner with Influencers.
Influencers are called that for a reason. They have their own following that they are constantly building – and those people listen to them. Working with influencers to spread the word about your innovations will ensure you come recommended from a trusted voice.
7. Curate Viral Content.
People just don't talk about viral content as much as they used to. When it comes to word of mouth marketing, though, viral content is still hot.
Curating viral content from other sources will raise engagement and make people more likely to respond favorably to other WOM initiatives.
8. Start a Conversation on Social Media.
When it comes to social media, Twitter and LinkedIn are perfect for meeting prospects: Twitter is the ideal B2C channel thanks to its unfiltered feed. LinkedIn, on the other hand, provides opportunities through its feed, published content, and Groups. Use them!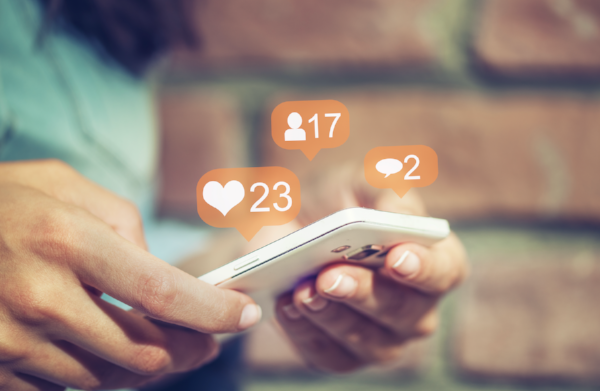 9. Build Feedback Triggers into the Whole Experience.
Product reviews are the most important feedback you can get in word of mouth marketing, but they're not all. Use feedback triggers at multiple steps in the process – for example, within your help desk and AI chat bot – to gather positive feedback on other aspects of your operations.
10. Build "Elite" and Exclusive Programs.
A mere 10% of your customers will drive more than half of your word of mouth marketing, so why not make them feel like the exclusive group they are? Look for ways to segment your marketing; reward enthusiastic followers with product samples and sneak peeks.
11. Focus on Exceptional Customer Service.
Although customer service isn't in and of itself a word of mouth marketing project, it deserves special mention.
That's because people have a natural inclination to share their customer service experiences – the worst and the best. Get out of that middle ground and shoot for the stars.
Take the Mystery Out of Word of Mouth Marketing
Mouth of mouth marketing is simply marketing with a focus on the spectacular experiences that make people actually want to talk about your brand. Any company, from fast food to widgets, can generate that genuine excitement with the 11 methods we outlined above.
Remember, if you can't get pumped about what you do, no one else will.
Start out by getting hyped ... then share that energy with others!