Video marketing has a lot of gray areas. Everyone knows it's a powerful addition to any marketing strategy, but there are varying opinions on what works and what's a waste of marketing dollars. Over the years, marketers have honed in on several standout ways companies can utilize and bring in new business with awesome video.
In this blog, we focus on three of the strongest methods businesses are using to implement video and get the best return on their video investment.
Take Production In-House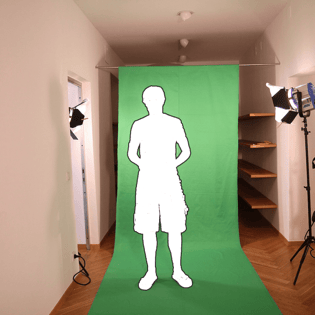 If your business is just getting started with video marketing and you're busy shopping around for video production services, tech and hosting that fits your budget, you're going to learn, very quickly, that video doesn't come cheap. You could easily spend hundreds, if not thousands, of dollars on simple blog videos and social media promos.
In most cases, the more you spend on production, the better your end product will be. Killer video is your ROI. However, businesses don't need 8K RED cameras (you know, the one's with a $49,500 price tag) to produce valuable video content. If budget is truly a concern, you can get by creating awesome, lead generating video content with nothing but your smartphone.
If you've got a DSLR camera sitting around, or just want to begin shooting business videos with your smartphone camera, there are a few gadgets, lighting options and audio tech we strongly suggest picking up:
A directional microphone for great on-the-fly and field audio, such as the

RØDE VideoMic

A 3-point lighting kit

—even those advertised as photography kits work well for small business video projects
For more on moving your business's video production in-house, check out our blog Video DIY: Create a Business Video Studio for Less Than $1,000.
Use Video in Lead Nurturing and Sales

Throughout the years, we've used video content at virtually all stages in the buyer's journey. Whether we're using video during initial contact or at the end of a sales cycle, it has always proven to be an extremely powerful tool for engaging with marketing qualified audiences. We believe that aligning videos with specific stages in the sales process can be key in connecting with prospects and, ultimately, closing more deals.
With custom sales videos, Bluleadz has seen a 36.9% increase in overall close rates since 2015—due largely to prospecting videos, video voicemails and inclusion of video in our major marketing campaigns. Video content is a gateway for personalization and branding, and we don't need to tell you the value that brings to the sales table.
Landing/pricing page videos and email video campaigns provide unique growth opportunities for businesses, beyond what's possible with sales videos. For example, we feature many videos on our resource thank you pages that offer quick, appropriate next-steps for that stage in the buyer's journey. In this case, we're not just using video content for branding and building rapport, but also for measurable lead conversion.
"Video should be used on your landing pages whenever possible. It provides a passive engagement medium where visitors can experience your message with very little effort... Video on landing pages can increase conversion by 80%."
Add Potential to Existing Content

This is the big one. You can produce awesome marketing videos, sales videos and video marketing assets, but if people aren't watching, your results will always fall flat. What's the best way to generate organic video plays and CTA click-throughs?
One great video marketing technique we've implemented, that is actually very simple, is creating videos for your 5-10 most organically-viewed blog posts. These posts are great sources of consistent and high quality traffic, and those extra conversion elements (video turnstile forms, CTAs and annotation links) can go a long way in generating new leads.
We'd even argue that businesses new to video marketing should tackle these projects before creating brand new video blog content. We've seen a huge spike in organic plays and CTA clicks doing exactly that, and now recommend all businesses that utilize video do the same.
Want to learn more about how you can use video to enhance your sales and marketing processes? Check out the link below to download our guide, 5 Ways to Use Video in the Marketing and Sales Funnel.