The Best SEO Podcasts You Need to Hear
1.

Authority Hacker Podcast

2.

Search Engine Journal Show

3.

Edge of The Web Radio

4.

The Digital Analytics Power Hour

5.

SEO 101

6.

The Unknown Secret of Internet Marketing

7.

Marketing Speak

8.

MozPod

9.

Skill Up

10.

The Recipe for SEO Success
11.

SEOBits Podcast

12.

Webcology

13.

SEO is Dead and Other Lies

14.

The SEO Life

15.

Building Online Empires

16.

Voices of Search

17.

Business Digital

18.

Frugal SEO

19.

SEO Mechanic Podcast

20.

Search Talk Live
Business owners and marketing professionals alike who are looking to bone up on the latest SEO techniques will find podcasts to be an excellent learning tool.
If you don't have the time to read or study, search engine optimization (SEO) podcasts are a great resource. You can learn about the latest insights and techniques for SEO, marketing, and link building.
Simply load the latest SEO podcast, and you can learn while you're commuting on the train, in the car, or sitting down to lunch! If you prefer listening to reading, or simply don't have the time to read, SEO podcasts can give you the skills you need quickly and efficiently.
Why Learning SEO Requires Continuous Education
SEO isn't a one stop shop. It is a continuously changing process that requires digital marketers and SEO strategists to stay informed on a regular basis.
When you take the time to learn about the changes in search engine optimization, you can stay ahead of your competitors by adapting your content as necessary to reflect new SEO trends that will help you to improve your ranking potential in SERPs.
Some of the aspects that change or shift in SEO include topic trends, keywords, algorithms, voice search, semantic search, and more.
This means that you need to be aware of how SEO solutions change so you can keep up with trends to ensure your webpages are ranking on SERPs.
A few good places to start identifying new trends in SEO include continuing education SEO trainings, SEO blogs, SEO journals or newsletters, your own SEO data, and informational SEO podcasts.
How SEO Podcasts Help You Outrank Competitors
SEO podcasts feature some of the most well-known experts in the SEO and content marketing space. They often provide listeners with the most up-to-date tips and tricks on ranking, keywords, and other SEO-related items.
Many of the podcasts also include real-life case studies with data received from real SEO strategies for companies that either the host or guest helped address.
If you want to make the most out of listening to SEO podcasts, then it is best to do the following:
Take notes: Listening to podcasts can often spark ideas that you'll want to remember later on. Be ready to capture important information with the notes app in your phone, or have a physical notebook and pen available.
Save episodes: Podcasts can easily get lost in the shuffle. Save episodes that you want to return to so you can listen later.
Share podcast links with your team: Sharing podcast episodes with your team members provides you with points to talk about in meetings. It can also give you someone else's perspective on what was discussed in the podcast.
Skip episodes and sections: Not every podcast episode will apply to you. Topics that are uninteresting or repetitive can be skipped so you don't waste time. Podcasts should be fun to listen to and informative, rather than a chore or task to check off your list.
Manage the playback speed: Many podcast platforms allow you to change the speed. You can consume the content quicker by speeding it up, or you can slow it down if you need to take notes.
Use show notes: Many podcasts provide show notes for you to reference. The show notes often include information on topics like references, links, and hosts. They generally allow you to look further into a topic that interests you.
The 20 Best SEO Podcasts You Need to Climb SERPs
Here are 20 of the best SEO podcasts available for you to listen to so you can enhance your knowledge of SEO.
1. Authority Hacker Podcast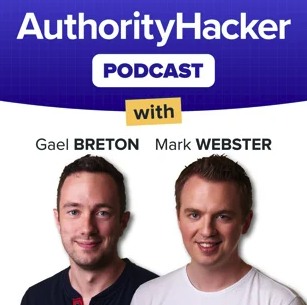 Hosts: Gael Breton and Mark Webster
Topics: SEO, marketing, content marketing
The Authority Hacker Podcast was created to discuss important topics that didn't fit with the central theme of their blog.
The podcast hosts make talking about SEO and marketing a simple and informal chat that is relatable and easy to understand. The hosts refrain from doing promotional interviews where guests are selling to the audience.
Instead, they focus on answering challenging SEO and digital marketing questions, including questions from their listeners.
2. Search Engine Journal Show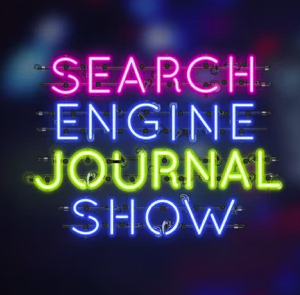 Hosts: Loren Baker and Brent Csutoras
Topics: SEO, content marketing, social media, paid search, entrepreneurship
Every other week, one of the "Search Engine Nerds" interviews a thought leader or industry expert on SEO and digital marketing techniques. Each installment of this podcast uses a journalistic interview format and takes an in-depth look at one subject.
The focus of the podcast is generally directed toward the guest, but the hosts also weigh in with their experiences and opinions, while keeping the conversation lively and on point.
3. Edge of The Web Radio SEO Podcast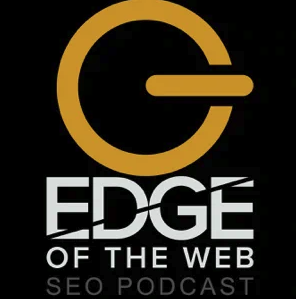 Host: Erin Sparks
Topics: SEO, digital marketing
The Edge is a one-hour podcast with host Erin Sparks who explores digital marketing tactics, concepts, and industry trends.
Spark's humorous interview format podcast educates his listeners by speaking with leaders in digital marketing and SEO. Over the last few years, Sparks has recorded over 300 shows, featuring a roster of great guests.
4. The Digital Analytics Power Hour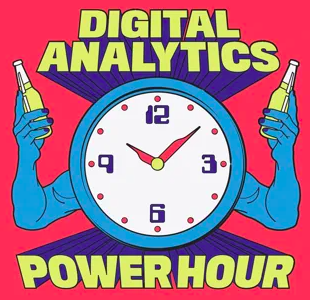 Hosts: Michael Helbling, Tim Wilson, and Moe Kiss
Topics: Data analytics, marketing
The Digital Analytics Power Hour airs every other week and addresses the questions, challenges, and current trends in analytics. The hosts offer lively conversations about important issues and provide plenty of interesting information, along with the occasional special guest.
Actually, the podcast is 40 minutes long, and according to the hosts, this is "due to the Canadian Exchange Rate!" Exchange rate aside, the hosts pack an hour's worth of information into those excellent 40 minutes!
5. SEO 101 on WebmasterRadio.fm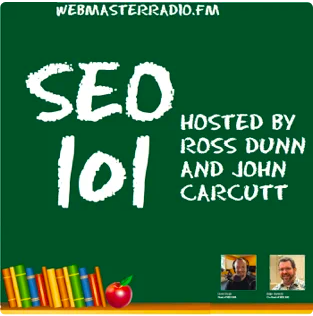 Hosts: Ross Dunn and John Carcutt
Topics: SEO
The SEO 101 podcast is a "back to basics" program to help listeners to improve their SEO.
The show discusses search trends and algorithm changes and provides practical advice to help listeners understand changes and leverage SEO best practices. With over 200 shows, if you're looking for search advice and knowledge, class is in session.
6. SEO Podcast: The Unknown Secrets of Internet Marketing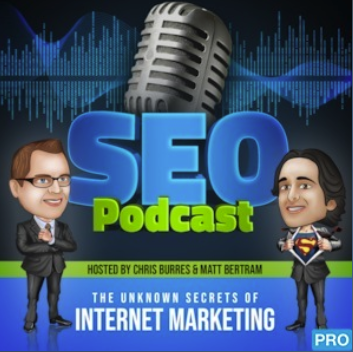 Hosts: Matt Bertram and Chris Burres
Topics: SEO, digital marketing, content marketing
Matt Bertram and Chris Burres share their thoughts on the fast-paced SEO Podcast. The show includes a daily tip, trending news, and questions they answer from their Twitter hashtag #SEOPodcast.
This podcast consists of a review of a recently published article addressing topics of interest to digital marketers and SEO professionals of any level. There is a catalog of over 300 shows chock full of useful information.
7. Marketing Speak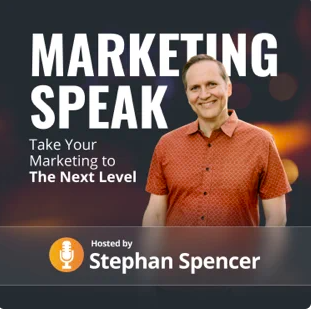 Host: Stephen Spencer
Topics: SEO, marketing
Renowned SEO and internet marketing expert Stephan Spencer launched his Marketing Speak podcast to share SEO advice and tips in a convenient format.
He handpicks all of the guests for the show, including authors, speakers, tool providers, thought leaders, and specialists. Guests sometimes offer podcast listeners discounts or giveaways.
Spencer also encourages listeners to leave questions via "voicemails" on the website. This podcast offers not only an audio component, but each show also comes with a full transcript and show notes, and they even include a checklist for implementing what was taught in the episode.
8. MozPod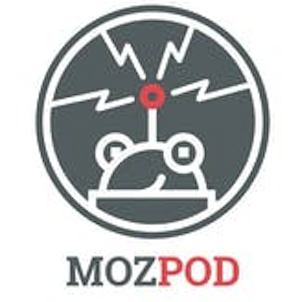 Host: Brian Childs
Topics: SEO, marketing
MozPod was born when host Brian Childs felt overwhelmed by the amount of information he needed to digest to stay on top of his daily tasks. All the articles and videos were just too much!
He decided to come up with the idea of creating a podcast listeners could digest while driving to and from work each day. Commutes are the best time to consume easy-to-digest information like a podcast.
Each episode consists of Childs interviewing marketing and SEO experts and asking them the simple, dumb questions most of us are afraid to ask...but need to know! Guests are experts in their field, so listeners get the most up-to-date information from the source.
9. Skill Up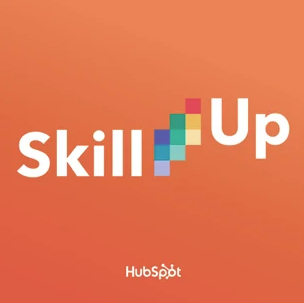 Host(s): Matt Brown
Topics: Marketing, social marketing, sales enablement, SEO
From the pioneers in digital marketing, HubSpot presents Skill Up. Its main focus is on how the landscape is changing in marketing, sales, and service.
It earned a spot on our SEO podcast list because the first season solely focused on, you guessed it, all things SEO.
10. The Recipe for SEO Success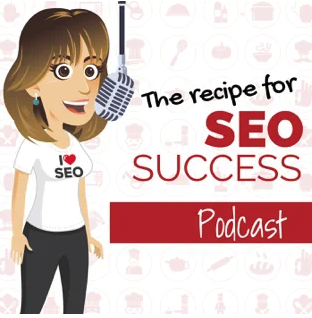 Host(s): Kate Toon
Topics: SEO, content marketing, social media
The host of The Recipe for SEO Success, Kate Toon, is an award winning SEO copywriter and SEO consultant. Her podcast show helps you to learn about all aspects of SEO from seasoned experts.
Some of the things they discuss include real-life SEO case studies and critiques, optimization tips and techniques, the latest SEO news and updates, link building, and engagement.
11. SEOBits Podcast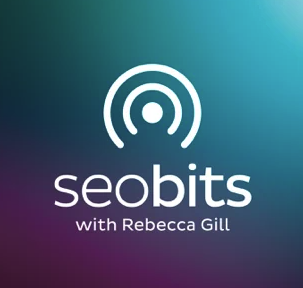 Host: Rebecca Gill
Topics: SEO, digital marketing, social media
SEOBits is a podcast that focuses on giving small bits of information to small business owners who would like to jumpstart their SEO strategies. The episodes are around 14 to 20 minutes in length, and they get to the point quickly.
With actionable tips and insights, you can improve your SEO strategy to gain more traffic and increase conversions in no time.
12. Webcology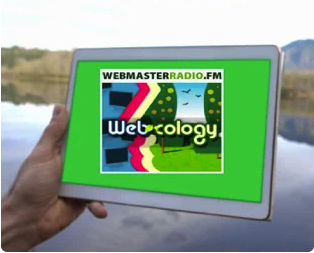 Hosts: Dave Davies and Jim Hedger
Topics: SEO, digital marketing
Webcology explains several different aspects about the ecosystem of the internet and how it affects the world of digital marketing. The hosts, Dave and Jim, interview special guests and provide unique points of view in important SEO subject matter.
13. SEO is Dead and Other Lies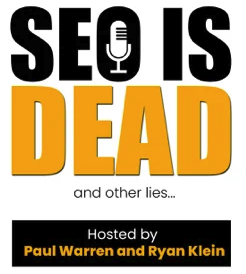 Host(s): Paul Warren and Ryan Klein
Topics: Local SEO, link building, SEO
Looking for easy-to-use SEO tips and tricks? Listen to the SEO is Dead podcast.
Paul and Ryan discuss some of the most pressing SEO subjects including local SEO and the power of digital marketing. Every week, they provide you with some useful SEO strategies that really work.
14. The SEO Life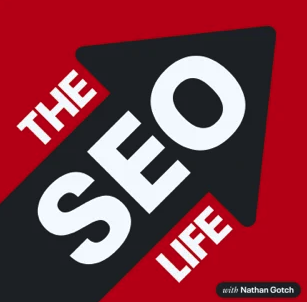 Host: Nathan Gotch
Topics: SEO
This 40 minute to one hour long podcast is dedicated toward helping you achieve better SEO results through actionable advice that will allow you to attain your traffic goals. Nathan Gotch interviews some of the top SEO experts, including some of the other SEO podcast hosts on this list.
15. Building Online Empires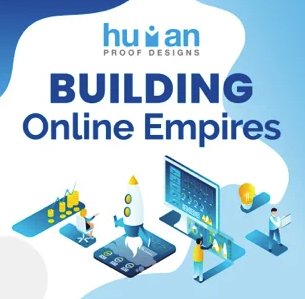 Host: Kelvin Mah
Topics: Content marketing, SEO, growth
Gain real-world insights into the world of SEO by receiving tips that will help you build your online business faster than before. This podcast helps you monetize your site to increase your revenue and improve your online operations in the process.
Kelvin's podcast has already helped hundreds of people to become more efficient when building their online business.
16. Voices of Search
Host(s): Benjamin Shapiro
Topics: SEO, content strategy
This podcast provides awesome advice for how to grow your online business by leveraging your data. Host Benjamin Shapiro keeps you up to speed on the ever-changing word of search engine and content marketing.
17. Business Digital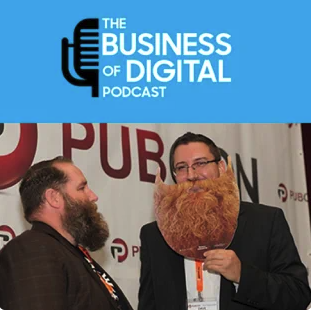 Hosts: Mat Siltala and Dave Rohrer
Topics: Small business, digital marketing
Each episode of the Business Digital podcast aims to educate small and medium businesses about the changing digital marketing field. They cover a different topic each episode that provides the listener with tips they can use to enhance and grow their business.
Topics include hiring, content marketing, SEO, PPC, running a business, and much more.
18. Frugal SEO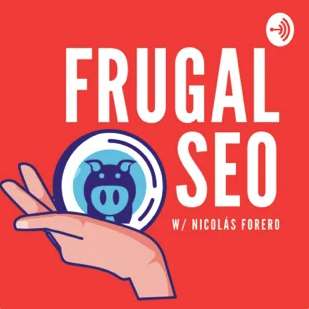 Host: Nicolás Forero
Topics: Digital marketing, SEO, blogging
Frugal SEO is a podcast that specifically focuses on helping small businesses and bloggers with their SEO strategies.
The main focus of the show is search engine optimization, but host Nicolas Forero also discusses everything you need to know about driving traffic to your site to get more leads so you can create a successful online business.
19. Cashing in on Content Marketing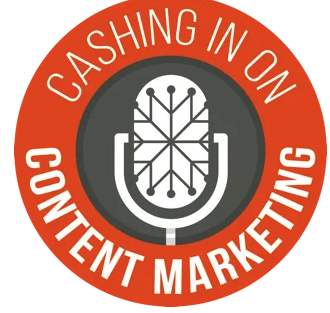 Host: Amanda Milligan
Topics: Content marketing
Fractl marketing director Amanda Milligan discusses some of the most important aspects about content marketing, including SEO strategy to improve your content performance.
She interviews top marketing experts to gain access to answers about some of the toughest questions in the marketing industry.
20. Search Talk Live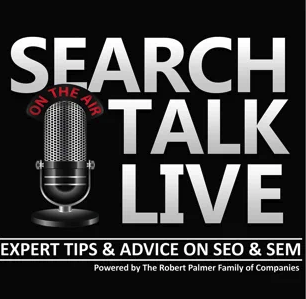 Hosts: Robert O'Haver, Matt Weber, and Michelle Stinson Ross
Topics: SEO, social media, content marketing
The hosts of Search Talk live combine their over 20 years of experience to share their knowledge about the SEO and digital marketing industry. They also discuss some of their past mistakes and first-hand experiences to help listeners gain more knowledge and insight into the things that will help online marketing campaigns.
SEO podcasts offer listeners the opportunity to learn critical information in an easily digestible way, on their own time, in a highly portable format. Whether you're spending time listening during your daily commute or during your lunch hour, taking in this information can help you up your SEO game.
These 20 SEO podcasts offer the most current information available, often delivered by the top thought leaders in the industry. They are among the best out there for boning up on the latest SEO, content marketing, and general marketing techniques.
Check these podcasts out and get ready to show off your new SEO skills!