Nothing drives business away like bad customer service.
There's nothing quite like getting ripped off and then spending two hours on the phone listening to terrible elevator music to inspire someone to never work with a company ever again.
Unfortunately, customer service nightmares are all too common, but they do tend to pick up quite a bit of steam on the internet, because honestly, we've all been there.
Here's a few customer service horror stories from 2018 and 2019 that will make you want to pull your hair out in frustration just reading them.
5 Bad Customer Service Examples You Can Learn From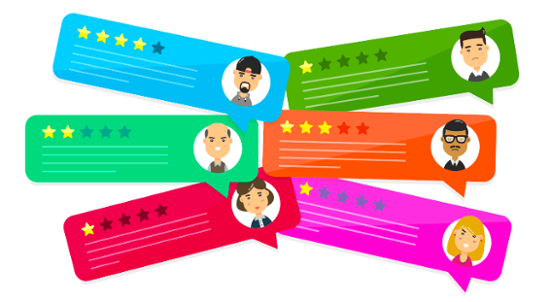 1. The WOW Air Debacle
Well, WOW Air certainly knows how to make an exit.
In March 2019, the airline went belly up after struggling financially for several months. It ceased services in late March without warning, leaving thousands of travelers stranded without return flights home from their destinations.
The company did not offer refunds for the cancelled flights, nor did they offer to help travelers find alternative means of returning home. They didn't even offer so much as an apology to their customers.
When you visit the WOW Air website now, here's the message you get: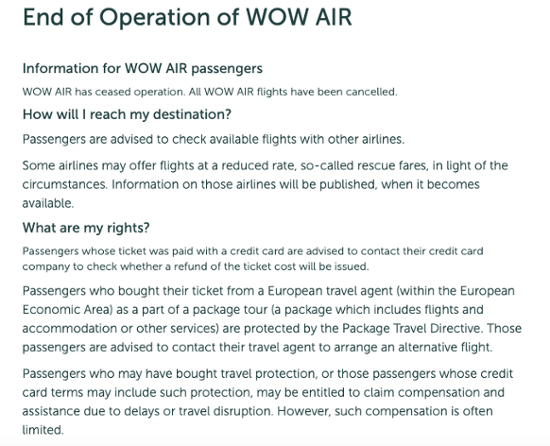 Needless to say, WOW's sudden and careless demise left a path of destruction in the form of endless angry customers who were stranded in foreign locations with no way home. Here's a few of the fuming reviews left on TripAdvisor by abandoned passengers: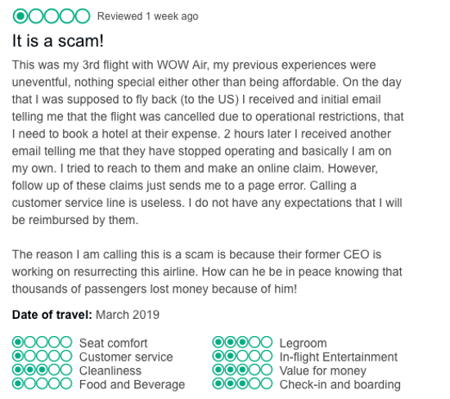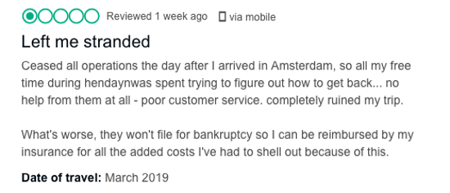 2. The Samsung Shipping Issue Showdown
Brian* bought a Samsung phone online, which shipped via FedEx, requiring a signature upon delivery.
The problem is, Brian lives in an apartment complex and works long hours, so he's never home during weekday delivery timeframes. His leasing office can't sign for deliveries, and he doesn't know any of his neighbors, so he doesn't want someone else to sign for him.
So, what's he to do? Brian called FedEx to ask if they could hold his package at the FedEx facility across the street from his apartment complex. Unfortunately, FedEx couldn't do this because of the specific restrictions that Samsung had applied to the package.
Brian then called Samsung to have the restrictions on the package changed. He provided a little snippet of the phone dialogue in his post on Reddit:
Me: "So I wont be able to sign for my package and nobody else will either, so how can I get my package?"
Samsung: "Sir, for your own safety, you must sign for the package or it will be sent back to us and then refunded."
Me: "Am I supposed to skip work all day to wait around in the package lobby to sign for my phone?"
S: "That certainly is a solution."
*literally 10 seconds of silence because I was shocked at his response*
Me: Can you tell the safety difference between me signing for my package at my front door and me signing for the package at the FedEx Office?"
S: "I promise you sir, it's for your own safety so that you don't lose your phone"
Me: "HOW CAN I LOSE IT IF IT IS STILL WITH FEDEX?"
S: "It's for your own safety, sir."
Me: "So can you at least delay the shipment so that the 3rd delivery attempt is on Saturday so that I will be available to sign for the package when I am not working?"
S: "Sorry sir, I cannot do that"
Unfortunately, we don't know what happened with this situation in the end. Brian, if you're reading this, we hope you got your phone man.
3. MoviePass Restriction Controversy
In June 2018, a new service called MoviePass became a very hot commodity.
With just a $9.95 monthly subscription, customers signed up with the promise that they would be able to see one movie per day. The service quickly acquired over three million subscribers.
But MoviePass came to realize that their business model was completely unsustainable, and in August 2018, just two months later, they started converting their customers to an annual plan that restricted them to just three movies per month.
Subscribers were outraged, and what's worse – MoviePass made the cancellation process an absolute headache for those who now wanted to opt out due to the drastic benefits change.
As a result, MoviePass got hit with a class action lawsuit from subscribers who have accused them of a "bait and switch" scam. Overall, the company lost 90 percent of its customer base in less than a year, dropping from three million subscribers to just 225,000.
4. Spectrum Service Slips
As if moving isn't hard enough in the first place, there's nothing quite like the great joy of dealing with cable and internet companies to add the cherry on top of it.
One of our Bluleadz team members, Kat, shared one of her customer service horror stories with us for this list of nightmares!
Upon moving into a new apartment, Kat made a call to her internet provider, Spectrum, to have her services moved to her new home. She made an appointment to have a technician come out and set it up for her, but when it came to the day of the appointment, the technician didn't show up.
After making a call to customer service, another appointment was made for a few days later, between 2 and 4 p.m. Kat called on the day to make sure that the technician would arrive on time, and she was assured that he would.
However, the technician didn't show up until 5:15 p.m., at which point the main office of the complex was closed, and he was no longer able to access the necessary network in order to set up her wifi. The technician then yelled at Kat for wasting his time.
After yet another call to customer service, Kat was told that they could not send out another technician for 10 days, because they were fully booked.
In total, it took 15 days for Kat to have her internet merely switched over from her previous address – a process that was originally promised to be simple and painless.
But unfortunately, the service nightmare doesn't end there.
Kat made another call to customer service to discuss her bill, as she did not want to pay for the 15 days that she had been without internet. After arguing with several different Spectrum service members, they finally agreed to prorate her bill.
But when Kat went to check her account later on, this had not been implemented. She made a final call to customer service to dig into the situation, but they denied that they had ever offered to prorate her bill and actually accused her of lying.
After about 10 calls to customer service and several hours spent on the phone, Kat finally canceled her Spectrum service and switched to one of their competitors. Bad move, Spectrum. Bad move.
5. Norwegian Cruise Ship Construction Nightmare
Imagine you set sail on a tranquil cruise with some friends, family, or a loved one. You're looking forward to two weeks of relaxing in the sunshine in the middle of the serene ocean.
Now, imagine an entire construction site joins you on this cruise. This was the nightmare that nearly 2,000 Norwegian customers endured when they boarded one of the company's cruise ships for a 15-day cruise through the Panama Canal in April 2018.
The company had failed to notify the passengers of the construction that would be taking place during the cruise. Shortly after the ship left port, sections of it were roped off for construction, and even the pool was closed.
The sound of jackhammers, drills, and other construction equipment was prevalent, dust filled the air as the decks were sanded down, and open buckets of chemicals sat out in the sun.
Norwegian failed to notify passengers of the construction that would be taking place during the cruise. And while the construction crew wore protective respiratory masks, the passengers were left to be exposed to the residue and debris of the construction.
Many passengers said they had to visit the infirmary with breathing problems, but were later billed for the medical services by Norwegian. Halfway through the cruise, 500 passengers gathered together to confront the captain and express their grievances, but the captain simply ignored them.
After the ship finally docked two weeks later, Norwegian released a statement to address the issue:
"At Norwegian Cruise Line, we continuously aim to offer the best vacation experience for all our guests."
They continued:
"While we do our utmost to minimize any impact on the guest experience when these enhancements are taking place, we recognize that in this situation our guests have experienced some inconvenience," it said.
"As a gesture of our gratitude for our guests' patience and understanding, we will be extending a future cruise credit of 25% of their cruise fare paid, which can be applied towards another cruise of their choice from now through March 31, 2019."
After angry passengers continued to press the issue, Norwegian finally offered them full company credit for their fare, eligible to be used for another cruise until 2023.
However, many of the passengers have said that they'll never use Norwegian cruise lines again, and we can't blame them!
So, What's the Takeaway From This?
Here's what you should learn from these stories of bad customer service: make sure you have great customer service.
Each of these companies lost business, some of them taking huge hits, due entirely to their lack of quality service. Simply put, good customer service matters because it's an extremely important factor in attracting new business and keeping it.