It's time to start making the most of Facebook's visual storytelling power for your business. You can maximize your brand's reach by using captivating pictures and infographics that tell a story and let viewers learn more about your brand. After all, a great deal of marketing and advertising is centered around humanizing your brand; this is perfect way to do so. So, boost your business's online presence and create brand continuity by utilizng Facebook as effectively as possible. The results? Amazing.
Infographics And Timeline Integration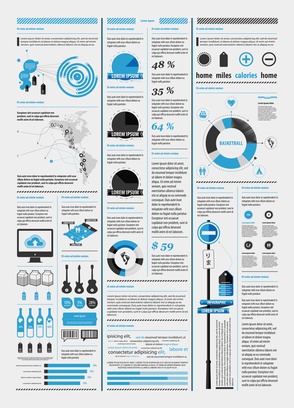 Infographics have measurably increased in popularity over the last few years. Infographics, like traditional print ads, encompass data and copy. Data visualization is a beneficial practice you can use to help your audience understand large portions of information quickly and universally. Infographics are ideal for this.
However, as opposed to a traditional 'numbers-heavy' infographics intended for business associates, you'll want to pare back the hard data and focus on the data useful to your leads. At this juncture, using Facebook's Timeline to share photos is more useful to B2C-oriented marketing than B2B, but this will change over time.
To understand how you can use infographics as part of your Facebook marketing strategy, you'll want to understand the most important page elements you'll employ for useful infographics. Those two page elements are pinned posts and milestones. You can also make the most of regular posts, however, the pinned posts and milestones are two powerful tools for infographics concerning your brand.
Use Pinned Posts To Keep Important Content At The Top
Pinned posts are very useful because they will remain in prominently in place for 7 days. You can then choose to modify them or re-pin them. It stays at the top of your Timeline. Normal content will be pushed down the page, so important and useful information you want seen should be pinned. A powerful, laser-focused infographics is ideal for pinned post. Say you design an infographics showing how customer X increasingly benefited from your product over a period of time. This is perfect for pinning.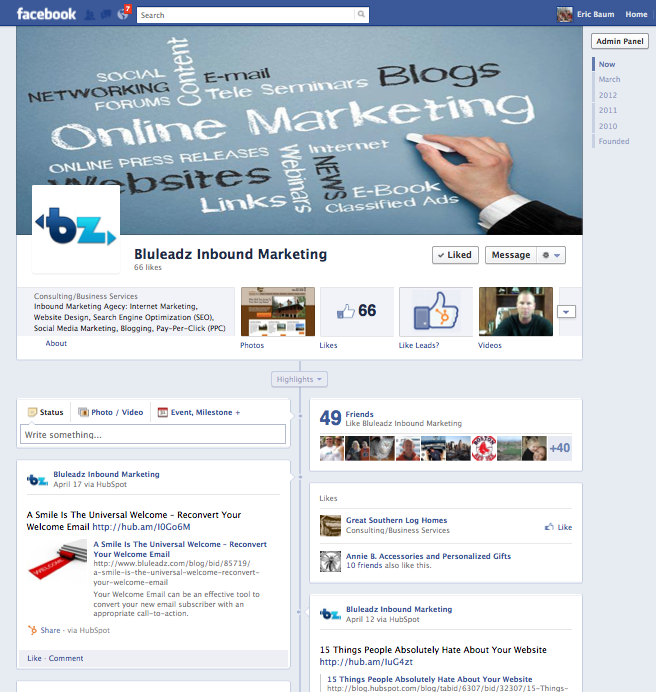 Milestones, on the other hand, are excellent PR tools. You can use milestones to show important dates in your company's history, to show how you've helped other businesses thrive (ideal for B2B!) and other points in time meant to impress your public by showing off your performance. Product launch dates and lead escalations for client are just two best practices for Milestones on Timeline.
Facebook has already proven to be a valuable tool for businesses. Now it's time to see how adaptable your business is. Download our free guide below to learn how to advertise your business on the major four social media channels.