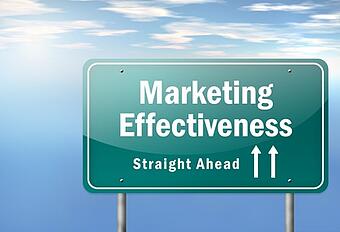 Effective Internet marketing isn't always different from traditional marketing. Its purpose is the same. The four "P's" are still present:
Price
Product
Place
Promotion
But in the context of Internet and inbound marketing, these precepts are nuanced and are recontextualized by our virtual environment. The web-as-marketplace has redefined contemporary marketing. Competition is fiercer than ever because of raised local market awareness. What is marketplace awareness?
Marketplace awareness is your prospect's knowledge of her market based on localized, precision-targeted search engine results. The Internet has greater reach than the television set for local businesses.
Google and other search engines operate like local directories. When Sally searches for a plumber in Dollartown, she will be delivered results based on her location. Location integration is getting more and more prevalent. With this in mind, we thought it prudent to outline a few of the modern "rules" of effective Internet marketing.
Concepts To Consider For Effective Internet Marketing
The first thing to point out here before getting into the specifics of effective Internet marketing is that value is value is value. Passing value onto your target audience is still the guiding light of Internet marketing. Inbound marketing is inviting. Give your prospects something they can use. Think of it as a "gift culture." Will your prospects benefit from a handy eBook with useful information? Write one, set up a capture form on your landing page and give it to them. Blogging is also essential, not only for getting your website found due to a constant influx of brilliant, fresh keyword-infused content that catches the "eye" of search engines, but also because you can lend a hand to your potential customers. For example, a great plumbing blog will be full of DIY tips that save your prospects money. It's a great PR strategy. It's a fantastic way to get leads back to your site and it's proven to produce those prized conversions and reconversions. Always put yourself in your customer's shoes and give them the value they need.
So, that out of the way, here are some bits of wisdom a savvy inbound marketing consultant offers everyone who seeks out their counsel about marketing yourself on the Internet.
Keyword strategy - A keyword or keyword phrase is what people type into search engines to find what they need. Effective Internet marketing uses keyword research to determine the most popular searches for a service or product in your local market, then inserts that word or phrase into your website's copy and content, making it attractive to the search engine. The clear advantage of hiring an inbound marketing pro is, among other things, their access to HubSpot analytics tools and software. Statistics have always been integral to marketing, but with the hard numbers Internet searches generate, this is truer than ever before.

Website optimization - The next logical step for effective Internet marketing is website optimization. You need your business to be one of the first on that search engine results page (SERP). Optimization includes keyword-based page titles, meta-data, headings, CSS or cascading style sheets with magnetic keyword data infused in, relevant images, domain name (Google is more attracted to long-standing, established websites) and a few other geeky details we'll be happy to share with you. Schedule a free consultation. We'll map it all out for you.

Blogging - If knowledge is power, then keyword-infused blogging is Internet knowledge on steroids. HubSpot offers some of the most productive blogging software available. Again, offering VALUE to your leads is the best way to convert them. Blogs are nothing if they're not about value for prospects. Plus, they're fantastic tools for retention as well.

Social media - Getting cozy with your target audience is a great way to turn prospects into your brand evangelist. Inbound marketers can demonstrate highly-effective ways to implement a social media strategy into your plan of action. Use Twitter, Facebook, Pinterest, Google+, YouTube and LinkedIn to max out your brand's potential.

Conversion strategy - This is where inbound marketing specialists are very insightftul: how to get your leads from the top of your funnel converted to customers. Make a valuable offer on a landing page with an inviting call-to-action. Inbound marketing agents can then synthesize your analytics with HubSpot marketing metric tools.

Lead nurturing - To turn your traffic from leads to customers, you need to focus on building relationships with them. Always send them value-laden info and offers in a consistent, timely fashion. Building, sustaining and growing your Email list is essential to this process. Think of your emails as an RSVP invitation.

Mobile optimization - We bet you have an iPhone or an Android-style cell. Optimize your site for mobile viewing. Inbound marketers are experts at setting up your site for mobile redirects. In today's marketplace, mobile optimization is required for effective Internet marketing effective Internet marketing strategy.
Keeping this rules of effective Internet marketing in mind will help you become an awesome inbound marketer. They're reliable. They're constant. And they will help you improve your website traffic.