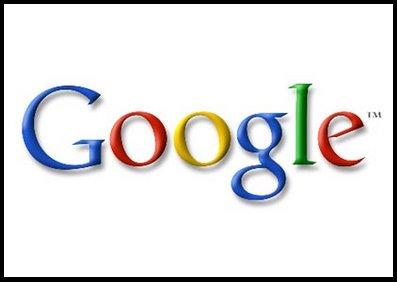 If you own a local plumbing company and have relied on Google Places as an integral part of your Internet marketing strategy, there is important news you should know. Namely, Google+ Local is replacing Google Places. That means that if your plumbing business has been found via search engine results featuring Places, you will have to learn how to use Google + if you want to continue building your business this way. And let's face it: over the last few years, Google Places has been essential Internet marketing for plumbing companies. It provides the access to local search results you and your prospects need.
Or it did...as of May 30, 2012, Google began rolling out Google+ Local and it is seen as part of their strategy to interconnect a variety of Google products including Google search, Google Maps and mobile. You can also add a "Local" tab to your browser. Not keeping up with this shift may cost you money.
Streamlined Internet Marketing For Your Plumbing Business Means More Ways For Customers To Find You
Let's take a closer look at what you need to know about local Internet marketing for your plumbing company and Google+ Local.
Use Google+ - For a while, it appeared that Google+ was conceived of as a Facebook competitor. But it's clear that it's much more than that now. If you have not already created a Google+ page for you plumbing business, you should. According to Google, your Place page will migrate to Google+ automatically, but you will still have to manage your Google+ business page. If you do not know how to create and expand a Google+ page, it's fast and easy. Check our blog post about how to do it, including adding useful content, connecting with friends, colleagues and prospects via "Circles."

The Google+ Local Tab - Via the new Local tab, which you'll find the left-hand sidebar of Google+, users can search for specific places or browse through various categories of listings like plumbing companies. It's great for pretty much any kind of local business you may own, but for our purposes here, we're focusing on using Google+ Local for plumbing Internet marketing. After a user searches for a plumbing company, clicking on a local plumbing listing will carry her to your Google+ Local page and will feature relevent information such as your location, contact information, photos, reviews and other content you think might be useful to your public. It's to your advantage to make the most of this, because Google plans on expanding its thread of continuity even more in the near future.

One Google Experience - The fact that Google is establishing even more web-wide continuity than before means it's more important to understand Internet marketing your plumbing business than ever before. For instance, Google+ Local is also integrated with other Google services, including Google Search and Google Maps. If you look for a place on Search or Maps, you'll find Google+ Local page results there, too - provided you have one. Searchers will be able to 'cross-access' every phase of the 'Googleverse' with a simple click. It doesn't end there. The same will soon be true of mobile services on Android phones. And iPhone search integration is in the works.

Reviews And Recommendations - If you already understand how Internet marketing and social media can help your plumbing business, then you know the power of recommendations (known as the "Like" button on Facebook). Even if you do not currently use social media as a means of Internet marketing for plumbers, you know how word-of-mouth advertising functions. Recommendations on Google+ (and as of now, Google+ Local) can provide a potent boost for getting your company's brand name on the tips of people's tongues. These reviews will be seen by anyone in your Google+ Circles. If someone in your circle searches for "plumbing company," they will see a mention (and a link) to your plumbing business. By extension, so will people in their circle. It's kind of like a ripple effect and it could have a profound impact on your volume of leads.
Need To Know More About Google+ Local And Internet Marketing For Plumbers?
As we've mentioned here previously, the Internet (and implementing social media) is an ever-changing 'landscape' where that businesses must understand in order to fully reap the benefits...and dollars...it can bring you. Most plumbers are too busy running their company's daily operations to stay ahead of the curve. Leave that to someone who makes keeping your business found on the Internet their business.
Any questions about the shift of Google Places to Google+ Local? Call us!