Internet advertising is at an all-time high, with over $31 billion in reported revenue last year alone. By now, most companies have experimented with Internet advertising at least to some degree. But how do you ensure you are getting the most for your marketing dollars? The key to effective internet advertising is striking a balance between purchasing cost-effective advertising and taking advantage of the many valuable low-cost or no-cost marketing channels the Internet has to offer.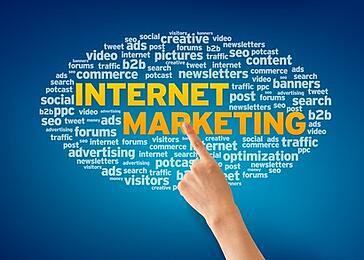 1. Know Your Audience and Anticipate Their Needs
All successful marketing and advertising campaigns, whether traditional or online, require a keen sense of your audience and their behaviors. Most consumers will start their quest for your product or service with questions on their mind. Anticipate and answer these questions in works that you produce and publish online such as webinars, videos, blogs, or whitepapers.
To make these pieces effective in converting visitors into leads and eventually customers, be sure to include a Call to Action on each page. You should also include social media sharing buttons so readers can share the information they find helpful with their friends or colleagues.
2. Optimize for Search Engines
While stocking your Web site with valuable information is essential, it won't do potential customers (or your organization) any good if they can't find your content in a routine online search. Updating your Web site with fresh content will prevent your site from becoming stagnant and keep your rankings up. By adding a tool for customer reviews on your site, you can also increase your SEO while lending credibility to your company through positive testimonials.
Optimizing for search engines also markets your organization to potential customers who prefer to find products or services through their own research, rather than by clicking on banners or other advertisements.
3. Target Paid Advertisements
Compared to traditional advertising avenues, the Internet allows companies to target a more specific audience based on their demographics and behaviors. For example, paid advertisements on Google and Yahoo are customized to Internet users based on their browsing history. On Facebook, ads can be targeted to users based on age, location, or interests. By only paying for advertising designed to reach a qualified audience, you are likely to get more from your advertising dollar.
4. Change Up Your Look
The Internet is an information powerhouse, but with that comes the tendency for users to skip, skim, and many times ignore much of the text and images that fill their screen. While continuing to maintain your brand, it is important to catch the eye of potential customers by occasionally alternating the images and copy used in your advertising designs. The ability to keep your advertising dynamic and interactive is one of the main advantages of Internet advertising versus traditional advertising.
5. Calculate Your Return On Investment
Each industry and organization is unique. What works for your clients may not work for another business. Use metrics to collect data and track which advertising and marketing channels are actually converting your leads to customers. By calculating your return on investment, you will have insight into the most effective Internet advertising strategies for your organization. If you find your efforts aren't paying off, try something new.
By following these key strategies, you will produce more traffic for your organization and ultimately increase customer conversion – all without breaking your marketing budget.