It isn't uncommon for a client or potential client to ask us how we know what we're doing is working for them. Fortunately, most of the time the results are self-evident. Inbound marketing creates more phone calls to your business. For example, we've worked with a number of plumbers over the years and time and again we're told, "I don't know how you did it, but I saw a substantial increase in leads and business over the last three months."
Numbers never lie: we demonstrate your success by showing you proof in numbers. We employ verifiable metrics to ensure you that you're getting the most out of your Internet marketing budget.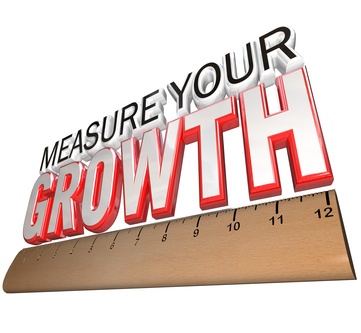 Well, it's not an act of magic, that much we can assure you. Unlike traditional methods of marketing and advertising, inbound marketing has the added advantage of hard, demonstrable numbers we can show you to verify the increase in traffic to your website. We can show you where the traffic came from (e.g., did the lead click on a link from your Facebook page?) and we can map out how to make the most out of social networking, pay-per-click (PPC) advertising and landing pages (among many other elements of a comprehensive Internet marketing plan) that make you into a local superstar in your service industry market. We can directly show you how the inclusion of instructive YouTube videos can boost return traffic to your website, as well as prove to you that a blog that remains fresh with useful content translates into new paying customers, as well as how that blog introduces you to parts of your target audience that you never previously reached.
In other words, with inbound marketing, we can prove to you month after month that Internet marketing is as much a science of hard statistics. Not that we necessarily have to. Your bank account will be proof enough. But we love all phases of our business. That includes analyzing the metrics that our industry-leading partner, HubSpot, provides us (and you) when we devise your Internet marketing strategy. We leave no stone unturned and, in turn, absolutely maximize your potential for customer creation and retention via the Internet.

Call Tracking To Make The Most Out Of Potential Lead Creation
Marketing software, applications and platforms like HubSpot and Google Analytics make it is easy for a savvy inbound marketing consultant to track online conversion data (i.e. contact form completions from a highly effective landing page), but what about when a lead picks up a phone and calls? To capture these "offline" leads and convert them, we institute call tracking. If you have any questions about how to implement call tracking as a part of your Internet marketing strategy, schedule an appointment or just give us a ring. We'll be elated that you did, and we can answer any question about how call tracking fits into your overall strategy.
3 Ways To Ensure Your Internet Marketing Strategy Is A Success Using Call Tracking
Keyword Optimization - We will design your site in a way that allows us to gather highly useful data, including which search engines brought your prospect to your site and which keywords those visitors used to find your site (in this way, we can help solidify which words your target market is using to find you and repeat them on your website and blog). As a call comes in, our HubSpot software will capture the conversion and associate it with the specific keyword that was searched. After we collect this data, we can implement it to ensure you're getting the most traffic and visibility possible within your target market. Keyword optimization is another way of understanding the language your customer's speak, a valuable marketing tool of which there's no understatement of value for you and your target.
Lead Nurturing - Don't know what lead nurturing is in context of the Internet? Ask us! But if you do know what we mean and would like to use lead nurturing email campaigns to get your phone ringing, those repeat conversions are a clear indication a lead is motivated enough for your sales team (it might be you) to contact. To track offline conversions from these emails, we can add tracking numbers. For example, we do this in a variety of ways, including:
In a graphical banner
In the right- or left-hand column
In a call-to-action button or image
Directly within content
Pay-Per-Click - To effectively evolve PPC campaigns and maximize your return-on-investment (ROI), we will evaluate campaigns, ad groups, ads, and keyword bids based on conversion rate. To track offline conversions, integrate tracking numbers directly into ads and landing pages.
Ads - We use HubSpot's one-to-one integration by associating a tracking number to a specific campaign, ad group, ad, or keyword bid, and then put the number in the corresponding ad. This is a major asset for you and we would absolutely love to show you how it works. We can track ads in several ways, including:
Integration into web pages and elements like landing pages
Flexibility And Focus: More Reasons A Smart Internet Marketing Strategy Will Boost Revenue
There's no one solution. Understanding and tracking calls can be done a number of ways. That's why it's advantageous to work with an experienced inbound marketing consultant to reap all the benefits of a comprehensive, highly-effective Internet marketing strategy.