Inbound Marketing is a new approach to internet marketing. Pioneered by HubSpot, it is a more holistic and organic method of marketing your business online. Inbound marketing focuses more on attracting new customers to you via the internet rather than shouting your message to them via traditional marketing channels like TV, radio and newspapers. The inbound marketing methodology can be summed up in a few steps:
Creating remarkable content
Optimizing the content for search engines
Promoting the content through social media and email marketing
Analyzing what works and adjusting your strategy
Of course there are many facets to inbound marketing that are not covered in the above steps like; attractive website design, creating effective calls-to-action and landing pages, email marketing, lead nurturing, advanced content offerings, identifying marketing personas, etc. This article is not meant to explain inbound marketing in it's entirety, for that you can enroll in Inbound Marketing University for free.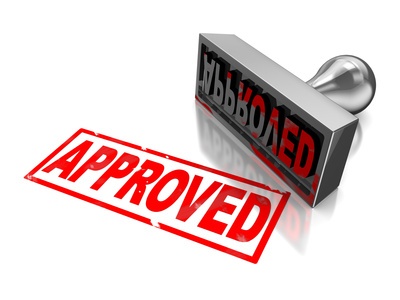 Creme Of The Inbound Marketing Crop
There a few marketing agencies that have embraced this new inbound marketing methodology and have really excelled at producing results for their clients. That have done so well in fact, that if I were going to hire an inbound marketing agency (assuming of course that I was not going to hire my own, BluLeadz) I would choose one of the following.
1. Top Line Results
www.top-line-results.com

Todd and Leanne Hockenberry run a small but extremely effective inbound marketing agency in Orlando, FL. They specialize in the manufacturing industry and incorporate their many years of sales experience to help their clients with the entire sales and marketing process. With them you alway get the personalized attention that you deserve.
2. Digital Inbound
David Aaronson and Marc Levin have years of experience in all areas of marketing and have embraced inbound marketing, bringing amazing results to their clients. They are on the west coast, that's right sunny California, but take on clients anywhere in the country. They are truly passionate about their work and clients, one thing I really respect about them!
3. PR 20/20
Paul Roetzer and his team have done amazing things in the inbound marketing field. They have also been and inspiration to me and many other inbound marketing agencies. In fact, Paul even wrote a book for inbound marketing agencies, The Marketing Agency Blueprint.
4. Gladstone Marketing
Peter Birnbaum and Caryn Komensky are up and comers in the inbound marketing arena. They have been very successful in traditional marketing and have changed their focus to inbound marketing with outstanding results.
5. The Sales Lion
Marcus Sheridan is the founder of The Sales Lion. He is not really an inbound marketing agency so much as a consultant, accomplished speaker and all around inbound marketing expert. Companies hire him as a consultant to train their staff on how to implement an effective inbound marketing strategy or to speak at their company functions. One thing I really love about Marcus is that he tells it like it is, there is never any BS with him. You should check out his blog for some great inbound marketing advice.
There you have it, 5 inbound marketing agencies that I would hire if I were you. They all have different specialties and areas that they excel in, so if you are in the market for a top-notch agency you can choose the one that fits your needs the best. Just know that if I were in your shoes I would be happy with any one of them.
If you want to learn more about inbound marketing and what it can do for growing your business read our Free Inbound Marketing Plan ebook. Or if you just want some more information about one of the companies above give us a call, we are happy to help.