When it comes to business, standing out among the crowd is incredibly difficult. Sorry to burst your bubble, but you're not the only company offering your service or trying to sell a product. Everyone has a competitor – even if you're in a super-specified niche, you are likely surrounded by competitors vying for your target audience's attention.
So how do you launch and sustain a successful company in an already saturated market?
Well for starters, the real question you should be asking here is: what makes your company unique?
The answer to this question is going to compose the core of your unique selling proposition, and ultimately determine why your customers choose you over your competitors.
What Is a Unique Selling Proposition (USP)?
What the heck is a unique selling proposition (USP)? We're so glad you asked.
To put it generally, it's a specific element that you showcase to your audience that makes you stand out from the competition.
Look, no matter how much you might want to, you can't be everything to your audience. So with that in mind, you need to focus on delivering something that is specific and different. It's that thing that makes the customer say, "I'm choosing X company because Y." Your unique selling proposition is that big fat Y.
Developing a USP can help you with a whole myriad of different elements within your greater business plan. It makes it easier for you to:
Hone in on your marketing messaging.
Attract the right audience to your website.
Reduce customer churn and boost retention.
Earn and maintain high levels of customer happiness.
In order to get started on developing your unique selling proposition, you need to identify what your company stands for. Easy, right?
Unfortunately, it's not. This crucial first step requires introspection and soul searching on a deeper company level. But once you get this down, you'll have a much clearer vision of your overall company, and what makes you stand out within your industry.
How to Write a Unique Selling Proposition
There are a few key elements to an effective USP, and you should pay close attention to these core pillars when you're developing your own. The very best USPs are:
Memorable (generic, empty statements are hard to prove).
Tangible (just making a statement is not enough; you need to walk the walk).
Centered around the value your customers seek (remember, it's not about you; it's about your target audience).
Now that you know the three core pillars of a successful selling proposition, let's take a look at some best practices for building one.
Start with Buyer Persona Research.
First and foremost, you need to know who you're targeting. Who do you want to sell your products or services to? You can't effectively sell to your customers if you don't even know who they are.
via GIPHY
Conduct research into the key demographics of your target audience, and put together a few buyer personas based off of the data you collect. Developing buyer personas will allow you to formulate a better understanding of who you're trying to market and sell to. What are their goals and what are their challenges?
Once you have your buyer personas put together, you're ready to dive into some of the exciting, active steps of developing your selling proposition.
Hone in on Specific Pain Points.
Identifying specific pain points of your buyer personas allows you to address the real life challenges of your target audience.
By understanding the challenges your audience faces, you'll be able to communicate the value that you can provide to resolve their problems in pursuit of their goals and desires – whether it's meeting business growth rates on a B2B level, or simply filling frustrated millennial consumer desires for a pumpkin flavored coffee drink on the B2C field. (Thanks Dunkin Donuts, love you and your Pumpkin Spice Lattes forever.)
via GIPHY
Regardless of your industry, we guarantee that your target audience is experiencing pain points that you can resolve. If you focus on finding solutions to them, you're well on your way to defining your unique selling proposition.
Make It an Extension of Your Brand Identity.
Remember that question we asked you in the first section of this blog post – what does your company stand for? That applies here. Your USP should be so intricately ingrained within the greater identity of your brand that it becomes a defining element of it.
Your brand is your selling point, and your selling point is your brand.
Your unique selling proposition is what's going to define how your brand stands out, and ultimately shape the larger personality of your company within your industry.
Seek Customer Feedback.
Getting a little customer feedback can go a long way in understanding the buying habits and priorities of your audience. Put together a survey to ask your customers why they chose your product and what they love about it (and what they don't).
You can also ask them about specific features of your products or services, which allow you to better understand the most valuable aspects of what your brand offers.
The feedback could reveal that your USP is the reason most customers choose your company, and the reason they're satisfied. On the other hand, the data might show that the selling point you promote so heavily actually wasn't the deciding factor in whether or not someone chose to make a purchase from you.
In this case, you may need to adjust your USP to reflect the reason why people are really turning to you for their purchases.
Conduct a Competitor Analysis.
Make a list of all your top competitors, and take a look at what they're doing. What are their USPs? Is there a gap between the propositions, a way for you to market your products or services in a different way to stand out from them? Or can you simply offer something better?
For example, if you're a pizza restaurant, and your competitor is offering free 45 minute delivery, can you offer free 30 minute delivery?
via GIPHY
Even in a saturated market, there are still new and innovative ways to proposition the unique selling points of your products or services to grab your audience's attention and entice them to choose you. Conducting a competitor analysis will help you get there.
List Your Differentiators.
This is where you need to really dig deep into the soul of your company. What are the unique elements that compose your brand? What defines it?
Make lists – of your products, your services, and why they're great. Find the commonalities between them, and how they're unique from what your competitors offer.
Really it's not so much about the specific products or services that you're selling; it's about what you can offer to your audience on a much larger scale.
Remember, always keep your buyer persona pain points in mind. You're trying to solve a specific problem, meet a specific need of your customers. Where do the differentiators of your products and services do that best? How do they do it?
Answering these kinds of questions will help you define the 'unique' part of your unique selling proposition.
Unique Selling Proposition Examples
Death Wish Coffee
USP: The World's Strongest Coffee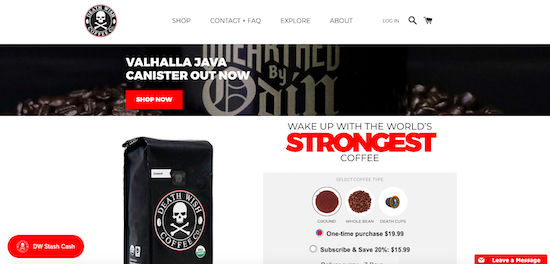 While most people love a good cup of coffee to start their day off, only true caffeine addicts will reach for something as extreme as the world's strongest coffee. Death Wish Coffee identified an opening within their market, and they ran with it. It's hard to contest a claim like "the world's strongest coffee," and even harder to compete with it.
Death Wish has ingrained their USP into the greater identity of their brand, and we have a feeling that it has a lot to do with the reason it's called "Death Wish" too.
Voodoo Doughnut
USP: Menu and Experience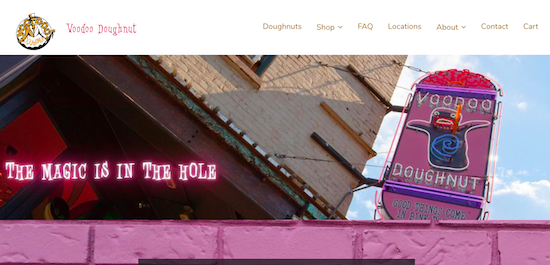 Voodoo Doughnut originated in Portland, Oregon; although a second branch is now opening up in Denver, CO, and there are plans for more locations in the future.
Voodoo has a few fun slogans attached to their brand, including "good things come in pink boxes" and "the magic is in the hole." However, their true USP is the expansive menu and unique experience they offer, with late opening hours, a cash only policy, and flavors like maple bacon bar, raspberry Romeo, and graham slam.
Voodoo has become one of those places where the massive line is worth the wait, because you know at the end of it, you're getting a tasty treat that you just can't find anywhere else.
M&M's
USP: The Milk Chocolate That Melts in Your Mouth, Not in Your Hand.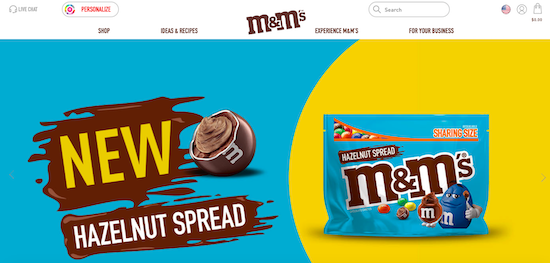 At this point, M&M's have become such a popular chocolate candy that they've slightly outgrown the need for their old USP. Nevertheless, once upon a time, that selling point was a valuable slogan that attracted many customers.
If you dissect this USP, you'll find that it actually follows the best practices listed above very well. It addresses a pain point of their customers (the annoyance of having your candy melt in your hand when you're holding it) and provides them with a special solution (Ta-da! Our chocolate melts in your mouth instead!). Simple, but very effective.
Nerd Fitness
USP: Level Up Your Life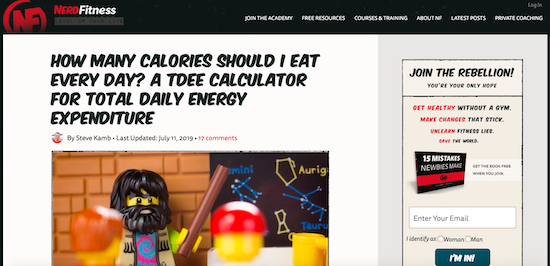 Nerd Fitness found a gap in the online fitness market that allowed them to target a very specific, previously overlooked niche audience – that's right, nerds. But in more relatable terms, they cater to those who struggle with getting in shape.
Their selling point – "Level up your life" – uses language that their target audience relates to and uses. 'Level up' is a reference to video games – a frequent hobby of nerds everywhere. Using the same language as their audience allows Nerd Fitness to more effectively communicate with them, and foster a better connection.
GEICO
USP: So Easy, a Caveman Could Do It
USP: 15 Minutes Could Save You 15% or More on Car Insurance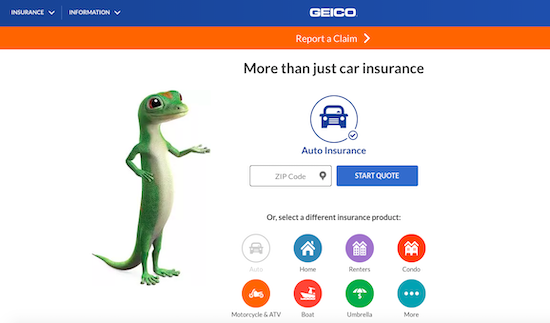 I'm going to be honest here – GEICO's "so easy, a caveman could do it" selling proposition reeled me in hook, line, and sinker. One of the many fun parts of getting shoved into the world of adulthood (because there are so, so many fun things about it) is being kicked off your parent's car insurance plan (thanks mom) and having to get your own.
When I was presented with this task, I had absolutely no idea how to go about doing it. But I'd seen plenty of GEICO's commercials on TV, and their USP stuck in my mind. When it came time to get my own car insurance, I turned to GEICO, because I wanted the simplest, most pain-free solution available. And they have not disappointed me.
Avis
USP: We're Number Two. We Try Harder.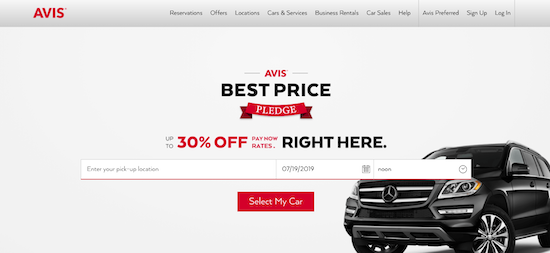 Sometimes, there's nothing wrong with being second best. In fact, car rental company Avis used their position distinctly to their advantage, and it worked. For years, Avis was stuck in the number two spot behind Hertz.
Leveraging this silver medal spot turned out to be a tremendous success for Avis. Their USP implies that the frontrunner sits back on their haunches because they know they're the best.
Meanwhile, Avis sweeps in and puts in the real work for their customers. For people looking for truly exceptional, unique service, they turn to Avis because, as they say, they "try harder" for their customers.
Find Your Spotlight
In order to survive and thrive as a business in a saturated market, you'll need some bold, knockout key selling points to draw in your customers. Ultimately, your unique selling proposition should act as a spotlight that picks your business out of the crowd and highlights it for all its valuable offerings.
Once you find that spotlight, you'll be able to stand out within your industry and fuel sustainable business growth.