A legitimate concern often emerges when developing content for businesses that are niched in a specific industry. Niching your company is beneficial and can stretch your dollar further when it comes to marketing: for instance, if parents are your target audience, a general truth is you can focus your reach on a select few TV channels or radio stations that are known to be widely watched and listened by them (and their children). That makes your scope affordable and still possesses an effective range to attract your target.
So a valuable first step is learning about your audience, building personas from that audience, and learning where they spend the most time. You wouldn't want to pour all of your marketing resources into a TV commercial if most of your targeted prospects spend a majority of their time on the internet. This also goes against everything that inbound marketing stands for—no "in-your-face" advertisements, just your service, bare-naked and exposed on the internet for your personas to find. TV was, let's just say, a prime time example.
Research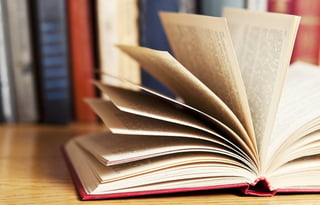 Translating this more to inbound, then, you must first conduct research to eventually frame your content around your audience. As mentioned in our previous example, this would be parents who are experiencing some kind of pain point, and your content would provide a unique (and niched) solution for them.
Now trust me, it's easy to want to jump in head first without a plan, but it's also easy to become scatterbrained and lose your sense of direction by doing this, as well. You need hard data to assert your forward ventures past just "parents" as a persona. Are your personas middle class, do they live in the suburbs? This is all part of what you need, so you know who you are writing content to.
Some good pointers when making a game plan for content are:
Learn who your competitors are, and how they do business (as well as what content their subscribers like and don't like). Compare it to your own business plan, and see if you need to hone in on certain aspects of your model that sets you apart from the rest. Your niche industry should reach the exact people you're targeting, which may include new spins and variations to compel them to seek you over other similarly branded products or services.


What keywords are your personas going to use to find you? How competitive are those words? Procuring long-tail keywords can give you an edge on your web ranking and place you on-par or better than your competitors. Make sure you put yourself in their shoes and always refine and develop your keywords; this will coincide well when you are planning content.


Find out what content your personas respond to the most. Do they prefer videos to blog posts? Maybe they are more apt to read an eBook rather than a whitepaper. Different personas may respond differently to your content, so be aware of what they are most responsive to.
By establishing these metrics, this will allow you to move forward with developing content for your niche industry. Now, onto shaping your content to address your persona's pain points!
Be Personable & Have a Business Story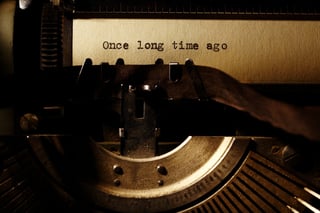 Simply put, you don't want to sound like a robot on your website; give dimension to your posts (especially the "About" page), and don't be afraid to educate and explain your product or service to your persona! How did you get started, and how do you want your prospective leads and customers to view you?
This correlates directly into developing niche content, and making your tone more human and approachable will make your personas comfortable with your niche industry. Down the road, this will also help build your social and email communities, which are important to designing and executing campaigns.
Once you have all these baselines set, you can move forward with the content part of developing content, and decide whether social media, blogs, or other platforms will work most effectively on your website viewers and subscribers.
Make Your Niche Content Gleam With Interactive Sparkle!
Do you have a special needs babysitting service that allows parents to fill out a customized behavior and meal form for their child? Or maybe it's an online baby store where your food products are preservative free and include a delivery service straight to the parents' home? Your content presenting these offers should provoke a penchant for thought and interaction.
Not only that, but your content should be crafted in a language your targeted personas will understand and be receptive to. Regardless of whether you're launching a unique email campaign or creating a compelling landing page, it needs to speak to your website visitors and eventual subscribers and not at them. There's a slight difference in execution, and the former will encourage visitors to contact you and your niche industry.
An example for a special needs babysitting service: if you're presenting a unique campaign for working mothers, you would want to provide reassurance that the mother's child will be nurtured and given one-on-one attention to engage their motor skills and allow their child to flourish in their environment and feel accepted. If you were targeting a father, for instance, you may not need to inundate them with as much pathos and instead offer concrete facts and hard data to appease their uncertainties.
Key Takeaway
From here, you can filter and develop a content plan for social media, blogs and other offers such as eBooks and infographics that will bolster and educate your niche industry to website viewers. Based on the data you've collected, you can divvy it up and plan on sharing and making it live.
The ultimate goal here, of course, is the engaging content will attract website visitors and convert them to subscribers who will be notified of your new content and offers on a regular basis. This describes the all-familiar sales funnel that prospective customers are taken down during their buyer's journey. Turning leads into customers, and making these customers advocates of your product or service.
A niche business has advantages, but risks as well—make sure you have all of the proper information first before haphazardly throwing a campaign or website live. Otherwise, get out there and own your niche industry content!