Email marketing remains one of the most powerful marketing solutions around for any business.
While content is the engine that gets people to subscribe to your emails, it's your regular email communication that builds rapport with your subscribers.
Most of those subscribers simply won't be ready to make a purchase the first time they visit your site. It may take many months before they reach that point.
In the meantime, email marketing keeps you connected. Sure, leads might see you on social media and they may even occasionally re-visit your site. But having a voice in the sanctity of their email inbox is something different.
It lets you provide a personalized experience that shows you get them.
As simple as it is in concept, email marketing has a wicked learning curve. Very few digital marketers achieve roaring success with their very first email marketing campaign.
That said, it's important not to let past mistakes dictate your future. No matter where your email subscription list stands now, you can make improvements that will raise your results.
Let's look at some of the biggest email marketing mistakes and what to do about them.
1. Sending Irrelevant Email Messages
First and foremost, you want to be sure your email list is adding genuine value to the people you're reaching. That means it's crucial to ensure each user only receives relevant messaging.
Many websites will start with just one major lead magnet, and all the visitors who seek out that magnet will end up on the same email list. However, it's crucial to diversify.
The more segmented your email list is, the better. Users should flow into a relevant, buyer persona-based subscriber list informed by the content and offers they interacted with.
Have dedicated email lists for customers and leads at different buyer journey stages.
Create email onboarding sequences and valuable training to build trust in your emails.
Use trigger-based automation to move users to relevant lists and get them off older ones.
2. Sending Too Many or Too Few Emails
An email at the wrong time can have a major effect on how someone perceives your brand.
With many email clients – including Gmail – making it easier than ever to unsubscribe, your job gets harder. You need to prevent the knee-jerk reaction that leads to lost subscriptions.
But how? The answer: Establish expectations at the beginning and stick with them.
When users know upfront how many emails they'll receive and what value they can expect from those messages, they'll be much less likely to treat your contact as an unwelcome intrusion.
Spell out expectations for email frequency right in the sign-up form and stay consistent.
Ensure you're contacting subscribers by email at least once a month to stay top of "mind."
If you have lots of varied communications, give users control over their email settings.
3. Sending Emails With "Spam Triggers"
Today's AI-driven spam filters are unbelievably advanced. People who are judicious about how they use their email often find that they very rarely need to wade through inbox spam.
This is a big change from 2003, when the blizzard of spam emails was so intense, it led the U.S. to pass the CAN-SPAM Act. Before and since, legislators have been cautious about proposing laws to solve single issues on the Web. (That is changing in recent months, but I digress.)
The point for digital marketers: Spam filters are marvels of technology. When they fail, it cheeses people off. But: They're still only computer algorithms. They can have false positives.
And if you're not careful about marketing email deliverability, they'll catch you in their net.
Many marketers who have had emails disappear into the black hole of the spam folder never find out about it. And since the anti-spam ecosystem includes ISPs and hosting providers, a few false positives can lead to your entire email marketing campaigns ending up in the trash.
Use a checklist for email deliverability so your email writers can follow best practices.
Avoid common spam trigger words ("free") and large sums of money ("$10,000,000.")
Perform periodic deliverability testing on campaigns to ensure email works as planned.
4. Sending Emails That Never Get Opened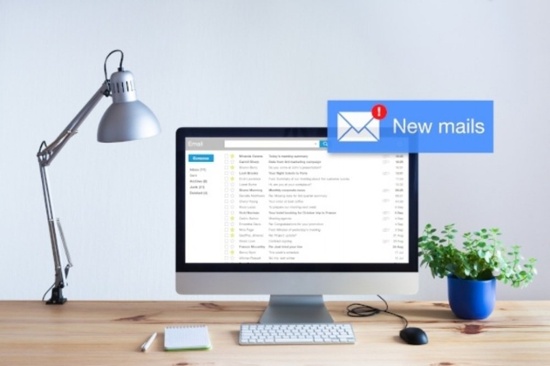 Just like traffic that doesn't convert, emails that never get opened add nothing to the bottom line.
Whether or not to open your email is the first decision anyone makes with it. What they see in your email subject line and preview text shapes their mood about hearing from you.
That means learning to create winning subject lines is absolutely crucial to your success.
Just like the headline of a blog post, the subject line determines your reader's level of interest in what you have to say. Each line of text has to hold attention until momentum is built.
If emails aren't getting opened, then the subject line is the usual culprit.
5. Sending Emails That Confuse the Reader
No offense, but people on the web can be easily confused.
It's not their fault. Your users are perfectly intelligent people, but they have a lot on their mind. They don't have much time. And they're probably scrolling through their email on mobile.
Everybody is so overwhelmed by choices, opportunities – and advertising – that you need to smooth the path for them to get anything done. That's part of respecting people's time.
Emails that provoke confusion or "fake readers out" will rarely get conversions.
There are lots of different ways that an email could undermine its own purpose. Some of them have to do with text, others with design, and still others with technology or positioning.
If your emails aren't winning clickthrough, you may be confusing the heck out of folks.
Whenever possible, provide a selection between HTML and text-only emails.
Optimize images to reduce load time and ensure email designs are responsive.
Unless you're an ecommerce shop, focus on a single CTA for every email.
Never, ever use "scare" subject lines ("My lawyer wants to talk to you.")
6. Failing to Make the Case for Your Emails
You might have mastered making people salivate over your lead magnet ... but do they care about your emails?
One of the biggest problems in email marketing is the user who grabs the lead magnet, then unsubscribes. They're interested in what you can do for them, but not in you.
Sure, some users will always use fake email addresses to nab your lead magnet, and it might be impossible to get through to them. But most only need a little convincing.
Make sure your sign-up form previews the ongoing value users will get from your list.
If a user's email open rate starts to plunge, warm them up with a re-engagement email.
Provoke positive associations by sending a nice, unexpected gift to users who subscribe.
A failed email marketing campaign can be costly – but once you've found your rhythm, email marketing has the highest ROI of any digital marketing approach. Bust these six email mistakes and you'll reach that value much faster.