Instagram is a hot social media network that does visual content better than anyone.
It's beloved by a whole host of different consumers:
Teens and twenty-somethings love to document their adventures on Instagram.
So do foodies, artists, travelers, and other aesthetes who appreciate the senses.
Mom-bloggers, entrepreneurs, and many others all have an Instagram niche.
However, Instagram is still a bit of a mystery to many digital marketers.
There are several reasons for this. First of all, Instagram was relatively late to the scene, so few marketers can consider themselves Insta-natives. Second, it was among the first wave of apps that were truly developed for the mobile ecosystem, not just adapted for it.
Instagram's user base skews younger, which can add to the confusion.
It's no surprise, then, that many brands are flailing when it comes time to monetize Instagram.
The biggest question out there is "How do I get Instagram traffic back to my website?"
Instagram has made things a lot easier for marketers with the advent of its business accounts back in 2016. However, there's still a long way to go before Instagram marketing best practices are well understood by the average marketer. Today, a lot of Instagram traffic is going to waste.
Here's how to ensure your Instagram traffic gets back to your site where it belongs:
1. Use a Strong CTA
It's a simple truth: Most web users won't take the next step unless you tell them to.
In the case of Instagram traffic, this means actually telling them "click the link in our bio!" in your posts. Each post can have a custom call to action, of course. Instagram bio links work best when they lead to content that specifically targets your Instagram followers.
2. Use Instagram Ads
Instagram ads have a major advantage over average Instagram posts: They're clickable.
That means more Instagram traffic is likely to leave the site and actually end up on your page.
As with other social media ads, you can target these to any page on your site. They're highly visible, since Instagram automatically adds a "Learn More" CTA button.
If you know Facebook Ads, you can get started fast: Instagram uses the same backend.
3. Tag Your Products (If You Can)
Instagram recently rolled out an option allowing you to tag products in your organic posts if you meet certain criteria. While not everyone gets to join the party, Instagram traffic from organic tags is some of the best for driving conversions.
Your brand may qualify if:
You have an Instagram Business Profile.
You sell clothing, jewelry, or beauty products.
Your account content is in English.
4. Use "Swipe Up" or "See More" on Instagram Stories
"See More" appears at the bottom of a story post when you add a link. Most savvy Instagram users will recognize and respond to this easily. You can make it even more effective by including a CTA within the actual image you use for your post.
This is a great way to enhance your content marketing by getting Instagram traffic straight to your new blog posts.
Note: This feature is limited to Instagram accounts that have over 10,000 followers.
5. Connect With Influencers on Instagram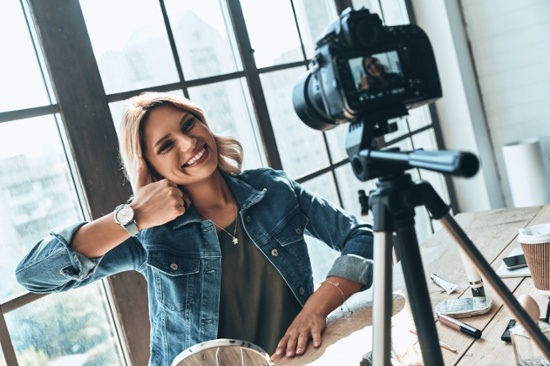 Not all Instagram traffic has to be, well, your Instagram traffic.
Instagram is well known for its influencer culture: It's not unusual to find influencers who've built a following of 50,000, 100,000, or 1 million followers even in smaller niches.
Influencers are always looking for ways to entertain and inform their audience, so sending them amazing content or offers is a great way to help them while helping your brand.
With a strong recommendation from a trusted source, more users will click through to your site.
6. Empower Your Account With a Snappy Theme
Everything about your account and content will contribute to whether Instagram traffic follows you to your website. The more professional your account's theme looks, the better. Invest time in developing a unique theme and make the content linked in your bio consistent with it.
7. Use Instagram Video Content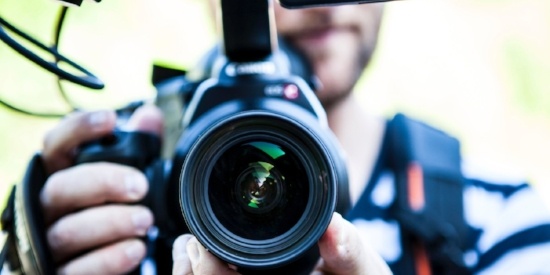 Instagram videos are especially short, just 60 seconds, but you can say a lot in that time. Use short videos to introduce blog posts or special offers, then encourage followers to take a look on your site. Many users who only skim most text will gladly check out a video.
8. Post on Instagram ... a Lot
As with most other social media networks, posting consistently is the best way to turn your account into a clickthrough engine. The more you post, the more likely people will get invested in what you have to say. The right content at the right moment sparks a connection.
Instagram has its quirks, but savvy social media marketers have nothing to fear from this hip young network. Follow these eight tips for a better Instagram marketing strategy and more of your Instagram traffic will land on your site.