5 min read
"As of September 2016, Facebook has 1.71 billion monthly active users."
(Source: Statista)
Facebook dominates the average American's daily life. We spend at least 40 minutes a day scrolling through our feed. Now whether that's good or just plain horrific, I'll leave for you to decide.
With all those eyeballs fixated on the platform, though, you naturally want to coax qualified people to your Company Page and spread awareness about your brand. Who wouldn't? It's free, after all… and as many people say: "If it's free, it's for me!" (Kind of. Caveat to come.)

But without followers, you're a fish outta water. I'm going to walk you through a few ways to gain traction on your Facebook Company Page to get new net fans and followers.
Facebook: It's Free, BUT...
Although making compelling, media-driven posts and engaging with your users certainly helps, and should be a major priority for your social media strategy, it's not going to revolutionize your numbers standalone. Not only that, but your results can vary dramatically depending on your industry and market.
B2C, for example, typically drives much more interaction on Facebook than say, B2B. So unless you have money to drop on ads, you may run into some difficulties getting seen by your desired audience.
Tldr; Substantially moving the needle in today's Facebook market boils down to whether you're able to pay for ad space and find the right audience.
That said, if you're looking for ways to gradually increase your followers, reach, and build your brand name, then I'm here to help!
Be Interesting
32% of people unlike or unfollow a brand on Facebook because of uninteresting posts.
Put yourself in the shoes of your buyer personas and think: Would I click this if I saw it? If not, then others probably won't, either.
Getting even 1 person to share your post can put your content in front of a whole new audience that may not have known you existed.
Optimize Your Profile
Make it easy for people to find you by having the proper address, phone number, and other necessary information.
Try to utilize a CTA button for a "Contact Us" or something else actionable.
For example, we here at Bluleadz have a "Watch Video" button to give people an opportunity to know more about us: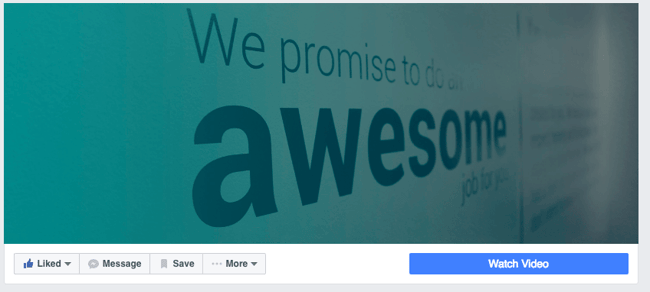 Social Share Buttons
Have social buttons easily accessible on your website and blogs so someone can share content if they so desire.
Cross-Reference Platforms
Don't name-drop your Company Page on the daily, but feel free to leave an Easter egg here and there on Twitter, your blog, or some other platform to point people in the direction of your page. You can suggest they continue the discussion there, or use a hashtag so it's easily trackable!
Contests
"I don't like free stuff!" said no one ever. That said, you can host contests through Facebook where in order to qualify for the prize, people must like your Company Page.
You can promote it through your other channels and email, too.
Images
This ties into being interesting, but who wants to read a wall of lonely text? Spruce it up with an image – you can use your smartphone these days, so there's no excuse!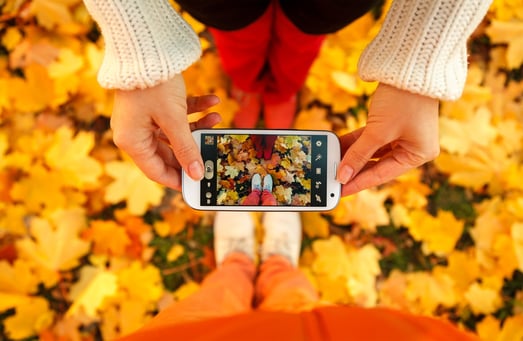 If you're having photographer's block, try to do some competitor research to see what everyone else is doing to see how you can stand out from the crowd.
Interact With Others
If you see someone write a comment on your post, feel free to reply! Personalization has become huge with followers liking and engaging with brands more than ever.
I actually wrote a post on this a while back – feel free to check it out to see how you can establish an online presence/digital personality with your business.
Your Company Page Starter Pack
Hopefully these pointers helped you get the gears turning on how to ramp up your Company Page and get more followers. While you can't force someone to press the "Like" button, you can certainly make it worth their while to do so!
As a closing thought, try to think about why certain posts resonate with people, while others may not. This is the psychology part of marketing that fascinates me to delve into.
A big tell lies in the emotion and personalization the content/imagery evokes in a reader, and whether it's poignant enough to garner a response from them.
Have a goal with each post: to connect with your followers, to learn something new, to test a theory about your product or service. The possibilities are literally endless – and that's part of the beauty with social media marketing. A lot of it's trial and error, so don't feel bad if you don't move the needle immediately.
To learn more, I invite you to read some of my other peers' work, including how you can get more followers on your LinkedIn page as well as Twitter.
Sources/other stats you may find useful: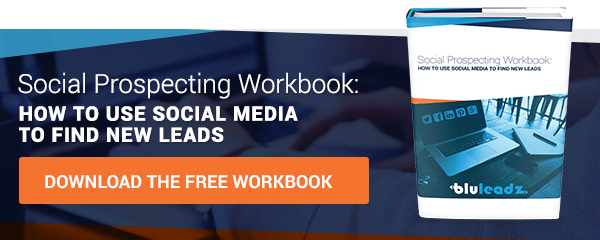 Published on September 26, 2016