Inbound marketing is a major driving force in the success of many modern businesses – and manufacturers are no exception.
Even manufacturers who focus on building products for other businesses can benefit greatly from using their website to attract the attention of potential clients – while also showing those clients what sets them apart from the competition.
However, effectively managing inbound marketing efforts can be challenging for a manufacturer.
There are a ton of marketing tools, dashboards, and analytics to keep track of. Failing to keep up with these tools means falling behind on your marketing efforts, which lets competitors get ahead.
Recently, HubSpot, the inbound marketing software company that we here at Bluleadz use for our own marketing management efforts, launched a new "Marketing Hub Starter" product for users in all industries. So, I thought I'd take a quick look at this new product and see if there were any benefits to it for manufacturers. Here's what I found:
1. Low Price Point Designed for Small Businesses with Limited Contacts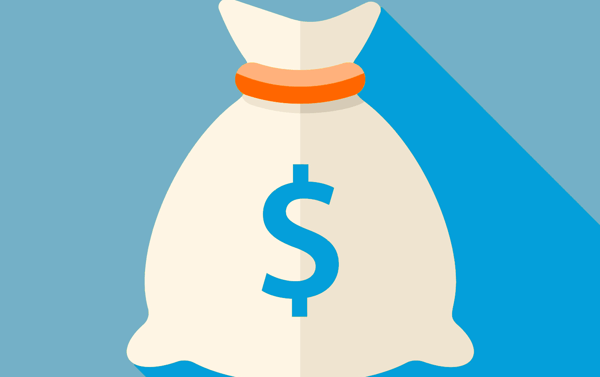 While many people outside of the manufacturing industry assume that most manufacturers are these big monolithic corporations, the truth is that many manufacturers are small to mid-size businesses (SMBs).
In fact, according to data cited by the National Association of Manufacturers (NAM), "In 2015, there were 251,774 firms in the manufacturing sector, with all but 3,813 firms considered to be small (i.e., having fewer than 500 employees). In fact, three-quarters of these firms have fewer than 20 employees."
For smaller manufacturers, there often isn't much money left over in the budget to dedicate to inbound marketing efforts – there's always new manufacturing equipment, personnel, and regulatory expenses to keep up with that seem to drain every last dollar.
Thankfully, the Marketing Hub Starter product from HubSpot has a price point that's highly attractive for businesses on a tight budget – $50/month for up to 1,000 contacts managed in HubSpot.
As your contacts list grows, you can upgrade to better versions of the marketing hub service (which will add more features and functions) at a discounted rate per every 1,000 contacts added.
2. It Lets You Ease into Managing Diverse Inbound Marketing Tools
via GIPHY
Diving head-first into managing a bunch of different marketing tools all at once is a surefire way to get lost, fast.
If you aren't planning on hiring on a HubSpot or inbound marketing expert for your team, it might be better to start with a few simple tools and work your way up from there as you get more comfortable and familiar with each tool.
Marketing Hub Starter edition makes this easy by giving you access to a few core inbound marketing tools and support features so you can take your time to get accustomed to them.
These tools include contact management, Facebook/Instagram lead ads, email marketing, and a simplified "conversational bot" tool that can help qualify leads or book meetings.
Once you've mastered these tools, then you can move up to a more advanced version of the Marketing Hub service.
3. Drag-and-Drop Email Design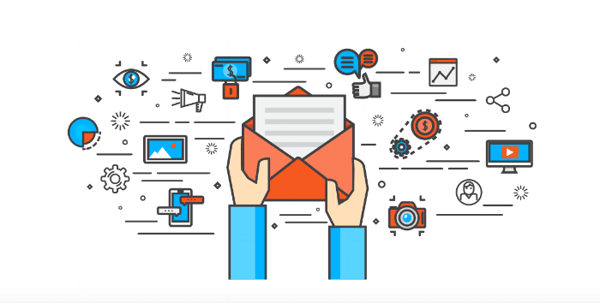 Not every manufacturer has the spare capital to hire on a designer to make custom emails to send out to clients and contacts.
With the Marketing Hub Starter, you don't really have to. The $50/month starter package comes with access to HubSpot's new drag-and-drop email marketing tool – which makes designing custom emails easy to do even if you don't know a lick of code.
Is the tool perfect? No, there are some limitations on the design that you could overcome with a custom-coded email template. However, it is a great way to make a nice-looking email to promote your products or manufacturing expertise with a minimum of time, effort, and expense.
4. Unified Management of Tools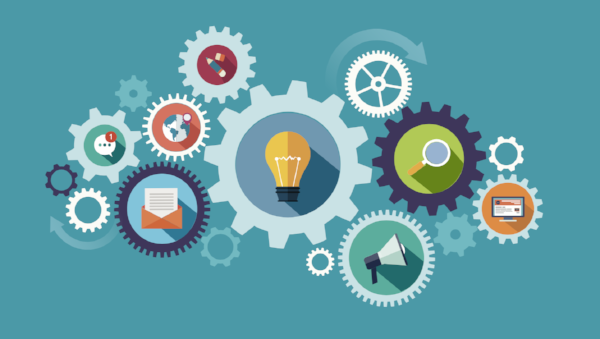 HubSpot is constantly refining the services it provides to create a true "all-in-one" solution for inbound marketing.
The Marketing Hub Starter product, while naturally not as robust as the "professional" and "enterprise" versions of the product, still gathers together a lot of different tools in a single app so you don't have to constantly switch between products.
Switching between different marketing software programs and tools takes a couple of minutes out of your day each time you have to log in to a different one.
This doesn't sound like much at first, but the delays can really add up over time. If you have to switch between five different programs throughout the day and each one takes two minutes to log into, then that's ten minutes out of your day, and nearly an hour out of your week.
As you upgrade from starter to pro and then move on to enterprise, you can add more features to your marketing hub to expand your marketing capabilities while still using the same login and software.
5. The Marketing Hub Starter Will Scale with Your Business
Even if your business is "small" today, that doesn't mean it will be so forever. Eventually, you'll grow your business – adding more contacts, leads, and even employees who can use your software.
Because of this, you'll need a marketing solution that can grow with you—which is something that the HubSpot marketing software excels at because it gives you unlimited free users for the HubSpot CRM.
And, as your marketing efforts mature and grow, you can upgrade your marketing tools to add more capabilities when you need them. This is very useful for up-and-coming manufacturers who need a marketing solution that can scale and adapt to their needs as they themselves grow.
If, eventually, you find that the Marketing Hub Starter just isn't providing enough value to support your manufacturer marketing goals, you can upgrade to the professional version to gain access to more tools and capabilities (such as blog management).
Well, that's the list of reasons why manufacturers should start their inbound marketing efforts using the HubSpot Marketing Hub Starter service. If you have any questions about inbound marketing, such as how to draw visitors to your website and turn them into leads, feel free to contact the Bluleadz team – or leave a comment below.