After decades of doing the same thing over and over, marketers are starting to wonder if the power of email marketing has finally reached its lifespan. I'm here to tell you otherwise.
According to Email Monks, "Email has a median ROI of 122% – over 4x higher than other marketing formats including social media, direct mail, and paid search." and "89% [of] marketers said that email was their primary channel for lead generation."
So the question remains, why are you not seeing any of that in your marketing efforts? The answer is simple: a lack of proper segmentation and "getting to the point." Yep, that's it. It's really that simple.
Why Do My Email Marketing Efforts Fail?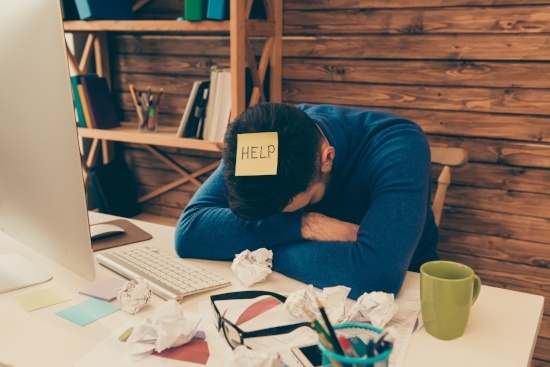 This is a popular question most marketers get from their clients or their higher-ups as they fail to see the benefits of their efforts.
They spent hours creating a lengthy email and putting in all the right content and perfect images only to find that their open rate is about 10% and their click-through rate (CTR) is far less than average or expected.
According to Mailchimp, the average open and clickthrough rates they analyzed for emails isn't exactly high – and this is across all industries. This is probably because most industries are still using the same "outdated" practices by making each email an "extension of their website's content," which is their first major error.
About a decade ago, businesses used emails to promote their products and services on a mass scale.
At that time, it made sense because this was where most people spent their time and was their only way to communicate on a mass scale... aside from advertising through television and radio broadcasts.
However, all of that ended when social media came around and changed everything.
Today, your former personas and prospects are getting that same information elsewhere. And, the content they are receiving is better tailored to their lives and the things they truly care about.
That being said, your personas haven't stopped using emails either, they are just simply tired of the spams!
According to Wikipedia, "Email spam, also known as junk email, is unsolicited messages sent in bulk by email (spamming)." Wikipedia also states that "Most email spam messages are commercial in nature."
There you have it. It's gotten to the point today where users are almost expecting businesses to spam them, hence they were already against the idea of signing up to begin with.
However, it's not too late to change this. Here's a list of best practices you could use to improve your email marketing efforts moving forward in 2018.
Best Practices That Could Improve Your Emails' Open and Click-through Rates
1. Do Not Buy Junk or Bulk Email Lists from Third Parties.
I will not dive too deeply into this, as I'm sure there are tons of content about the negative impacts that this could have on your email marketing efforts.
Nevertheless, I will say this: All emails should be acquired organically over time. Yes, it does take time, but it's better to have 100 organic prospects that are excited about hearing from you than 5,000 that are wondering who you are and are ready to mark you as spam.
Keep in mind, you aren't the only party in a business relationship with your email recipients – there's also the email service provider as well.
So, as you're sending emails to acquire business, the email platform has to ensure their users feel comfortable and are happy with the service they are receiving. If they find that their users are having a negative reaction to you, they will blacklist your domain or IP address.
2. Properly and Carefully Segment Your Email List.
Before you send out another email, think of the person on the other end. What interests them? What topics are they most likely to engage with? Why did they sign up to receive your emails to begin with?
It's only natural to think that your products or services are impressive and that everyone should stop what they are doing and pay attention to every piece of content you're promoting.
However, in reality, this simply isn't the case. Not all information is for everyone. In fact, the real truth is that, because of the amount of information and competitive products there are out there, only a handful of users are interested in your product or service.
Take a look at what social media platforms are doing today and see how they engage users with the service they provide. Impressive huh?
Well, all they are doing is using segmentation. Simply providing content you (their target) are most likely to engage with. Can you imagine if you could build a community of users that shows just as much interest in your email efforts?
Every email sent should be properly segmented. This includes, but is not limited to, your blog topics. When a user signs up to receive your blogs, ask them to choose from a list of topics that interest them, then simply notify (email) them when new content on these topics are available. This brings me to my next point ...
3. Treat Emails as Notifications.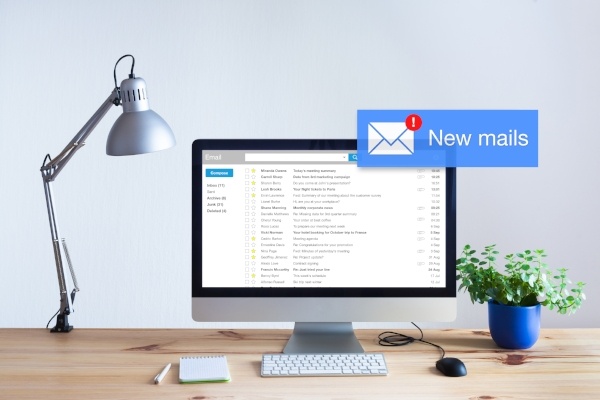 Treat your promotional email as a notification as opposed to an extension of your website content.
When a user goes to your website, they are expecting all the right information they need to be in a single place so they can know what their next step is. However, emails should not provide such detailed information because users are generally skimming the content ... and, in most cases, multitasking.
When a user opens your email, especially if it's a promotional email, it should have a single objective or call to action. Keep it short and straight to the point.
Using best marketing practices, try to use each email to promote one main product or service. Then, maybe give them an option to view similar products they might be interested in. This should be treated as small list ideally in one row, not a large chunk of content.
When a user opens an email, they should quickly know what the objective of the email is and not be given so many options that it confuses them.
4. Occasionally Resend Emails.
So you sent an email and noticed that you had a lower than expected open rate. This happens to the best of us. In fact, this could be caused by numerous factors. Assuming that your email list is properly segmented, it could be:
Bad timing: Maybe at that time your personas are generally busy, especially if the email is sent in the middle of the week.
Not a convincing enough subject line: This is probably the most popular one. Not only is it hard to say everything you want to in a single line, but most email clients truncate the subject lines after about 76 characters.
A simple way to combat this is to carefully resend that email again – just to the users that didn't open it the first time around with new-and-improved subject lines and at a different time. Also, let them know you're re-sending the email so if they were to open the previous one right after, they will know right away that this one is based on the other one.
Now, notice that I said carefully because this isn't something you should do all the time. Your users may just find you annoying and block you as spam ... which is much worse than them simply ignoring your email.
The purpose of this is to study your users' habits so you can find a good time when they are most active or most likely to open your email. Once you find this sweet spot, take advantage of it so your users realize the pattern and start looking forward to hearing from you at that time.
5. Engage with Your Audience.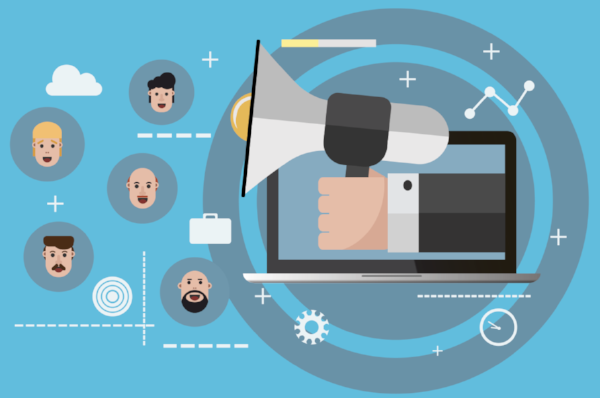 One of the things we don't see very often but are very much aware of is that people like to be engaged with. Oftentimes, that engagement comes at a bad time.
Nevertheless, if you find that you have found that sweet spot when your users are most active, send them a quick email asking about their experience. Who knows, you could even take it a bit further and give them a link to a survey where you could ask other questions about ways to make your emails more engaging.
If you find a few users that are only subscribed to one or two topics but based on their CTR are very engaged in them, send them an email asking if they would be interested in hearing about other topics they might find interesting.
Using these neat little tips will not just allow your prospects to be more engaged with your content since the information is more targeted, but will also provide you with tons of valuable information that you can use to expand your reach.
This will even allow your marketing efforts to be more targeted by showing you what you're doing wrong and what content your personas are most interested in, as well as how they want to be marketed to.