One of the most important parts of any marketing campaign is tracking the right metrics.
In some cases, a clear distinction can be drawn between metrics that represent real performance and the ones that may be fun to look at, but aren't very useful – in other words, vanity metrics.
Sometimes, though, you'll find yourself having to really dig into the numbers before you can be sure you're focusing on the right data. In this sense, every client project you take on is different.
Good lead segmentation helps you come to grips with these individual quirks more easily. You'll be able to zoom in on key factors, accelerate learning, and deliver value that much faster.
Lead segmentation empowers you to adjust your strategy based on your client's goals and how well current approaches are performing. The best way to achieve the total data visibility you need is to use a Customer Relationship Management system.
Our CRM of choice is the free Hubspot CRM.
HubSpot's CRM is the only software of its kind. Sure, there are many other CRMs out there, but only this one is produced by the leaders in inbound marketing. The HubSpot CRM is aligned with inbound marketing best practices in ways no other app is.
That's why it's both so easy to use and so effective.
If you manage lead segmentation manually, you end up with a never-ending chore vulnerable to all kinds of simple human error. On the other hand, HubSpot CRM makes lead segmentation a snap even if you're not familiar with all the software's advanced features.
HubSpot smart lists are an outstanding way to streamline lead segmentation.
What Are HubSpot Smart Lists?
Smart lists, also known as active lists, are HubSpot lists that update automatically, enrolling the contacts who meet the membership criteria and removing those who no longer meet it.
Used well, this means the end users in your list will consistently get content laser-targeted to the right needs at the right time. They also gain more granular control over list participation.
Smart lists are also ideal for you, the marketer. You'll save countless hours you would otherwise spend sifting through lead data – all you need to do is set the right rules for your smart list.
HubSpot smart functionality can also be used to manage membership in a variety of "workflows" that can represent the activities of your various teams and partners.
No matter how you use your smart lists, they have the unique ability to help you pull out and visualize both data and activity related to that workflow. This equips you to evaluate what's going on "under the hood" of many different marketing activities.
That includes things like:
Reach and traffic from a particular piece of web content.
Ranking for a particular keyword in organic web search.
Website visits from leads matching a given buyer persona.
Now, let's see exactly how the lead segmentation magic happens.
What Are the Best HubSpot Smart Lists for Lead Segmentation?
Blog Leads Based on First Website Visit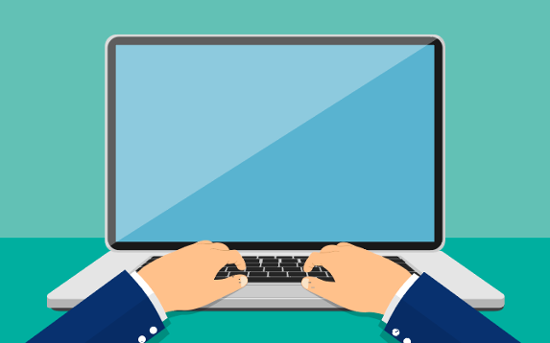 The goal of this list is to determine how often any post on a site's blog served as the landing page for a first-time visitor who later converted into a lead. This illuminates the connection between web traffic you capture through organic search and your lead generation efforts.
To make it work, create a list with these properties:
"First page seen" contains "blog" or some other slug common to all your blog posts.
"Create date" is set to a range that includes every day of the month to be monitored.
Leads from Other Domains (Cross-Site Traffic)
Although HubSpot has specific definitions for terms like lead, not all your clients might agree with them. Luckily, you can set up lead segmentation based on virtually any unique identifying criteria your clients are interested in: For example, leads that originate from a different corporate domain.
Try a list with these properties:
Contact "Create date" is set to a range including every day of the relevant month.
"First page seen" is set to the principal domain you want to monitor in the segment.
"First conversion" is set to NOT contain the address of the secondary website.
This combination helps ensure leads are attributed to the right website even if the customer's session wandered across multiple interrelated sites. The "first conversion" parameter will prevent you from capturing leads the secondary site should be credited with.
Form Submissions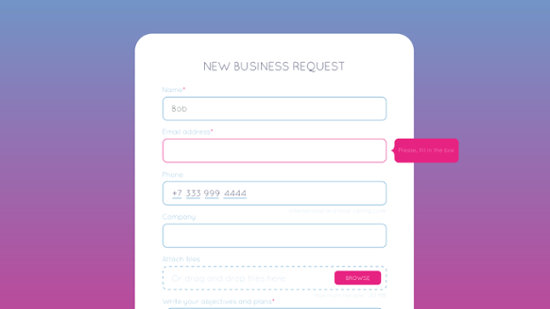 HubSpot lets you tally multiple types of form submissions. For example, if you have several content download forms and want to see combined performance data for all of them, smart lists can do that for you.
Simply use a smart list with OR operators linking the "Contact has filled out" parameters for all your forms. The date or date range for each parameter should be the same.
Buyer Personas
Capturing activity level for each persona allows you to tweak your content planning according to changing goals. But what do you do when your client has a slew of different buyer personas?
Start by adding buyer personas in HubSpot. This will give you the chance to chain specific actions and activity combinations into a workflow that identifies a lead as a particular type of buyer.
Finally, create a list that lets you see all current the leads who match the buyer persona.
With HubSpot Smart Lists, the Old Days of Excel Are Over
It wasn't that long ago when many marketing agencies were using Excel spreadsheets to track their leads – and some of them are still are!
Although spreadsheets are great for certain types of calculations, they were never meant to track so many categories of dynamic data.
With spreadsheets, you have hours of ponderous updating to do every time you need to change the way you work with data. A true CRM lets you leave those days behind.
With HubSpot smart lists to help you optimize your lead segmentation, you'll deliver nimble, targeted messaging – and you can do it faster than ever.