Crafting the ideal online presence for your company is much more than a one- to two-step process.
From webpage spacing and keyword choices to color schemes and calls-to-action (CTAs), there are countless individual factors that affect the success of your online marketing... one of which is your content creation, aka blogging.
Optimizing your blogging behavior and content quality is an essential part of generating online leads. No matter how strategically placed your landing pages are or how refined your SEO strategy is, your business will never realize its full potential for online lead generation without strong and suitable content.
To help drive lead generation from your blog, here are seven tips to follow.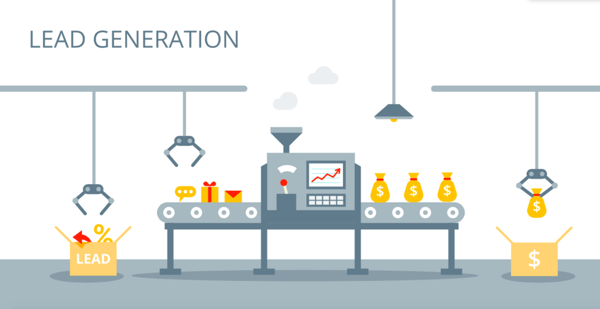 1. Outline Blogging Goals for Your Marketing Strategy
When creating engaging, lead generating blog content, it's best to clearly define your goals and outline how you'd like that content to affect other areas of your online marketing strategy.
What are the intended results of my inbound blogging efforts? What am I trying to accomplish by creating this content for my blog?
Typically, inbound blogging content aligns with, and promotes, four general areas of your online strategy:
Your social media activity and networking
Your organic search and pay-per-click (PPC) success
The type of content you create will depend on what areas of your marketing strategy you seek the most development; a blog focused on generating contacts will differ from a blog based on pushing existing leads through your sales funnel.
The best and most effective blogs are those designed with clear focus and desired outcomes.
2. Research for the Best Content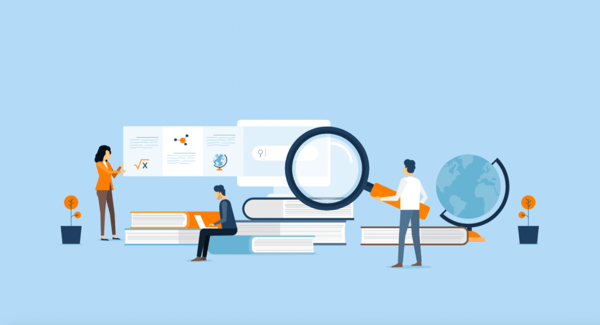 Along with outlining goals for your blog, researching other articles related to your industry and gaining bearings on direction can bring significant benefits to your own content.
Research what works for other sources in your industry, as well as what does not. Use these techniques to improve the ways you format your blogs and present your content. From this research, you'll have a better understanding of the content you should focus on the most.
Don't disregard all other content, though. Just because one thing might work best in your industry doesn't mean it's the only option.
It's important to have a variety of content on your business blog. You don't want to make it appear as though you are only good at one thing.
By expanding your editorial calendar to include multiple content types – such as infographics, videos, lists, interviews, etc. – you can stand out as a versatile expert in your industry that offers a wide variety of information to interested leads.
3. Write for Your Target Audience
Branching off of tip #2, you want to write about information for your industry. You can expand on certain topics, provide your own twist to an existing idea, offer tips and tricks, or build how-to articles to help guide people through a common issue.
The biggest tip for blog writing to help drive lead generation, however, is to write for your desired customers. At the end of the day, your company has its own niche in whatever industry you work in.
You know the leads you want to receive from your marketing strategy, so hone in on who your buyer persona is and what buyer journey stage your leads might be in, and put yourself in their shoes.
Ask yourself, "If I were a lead interested in this company but I was still on the fence, what content would inform me and inspire me enough to commit?"
4. Employ Attention-Grabbing Techniques
In many cases, having high quality content won't be enough to convince targeted users to follow your links and reach your content.
In addition to keywords, your blog post titles should maintain some level of attention-grabbing immediacy; a potential reader will determine whether or not to follow your links from a search engine solely by how well that title aligns with their search purpose and if it hooks their attention.
For a better idea of how to tailor your content and engage new readers with your blogging techniques, consider:
Creating exciting list-based content, like

the format of this very blog article.

List formats make it easy for readers to gather the main points of your content and renew engagement with each bullet point.

Building resourceful guide pages and link-based blogs.

Q-and-A or "Ask the Experts" sections where readers can contact representatives in your company directly.

Providing incentives based on immediacy, humor, or enticement.
5. Align Your Blog With CTAs and Marketing Campaigns
The most effective blogs a company can write are those that align with existing campaigns, call-to-actions, or landing page offers. At their best, focused blogs will nurture qualified prospects through your sales process, first from contact to lead, and then from lead to customer.
If you spot any holes when searching for existing landing page offers for a blog topic, consider creating a simple contextual offer for the reader; a contextual offer is an offer that is super targeted and geared toward a specific pain point for your audience. These offers align closely to the context of the blog article.
By creating unique contextual offers for new blog topics, you won't only be able to link a relevant resource to your blog post, but you will have something valuable to add to all former and future blogs that touch on that topic.
For the best results with your blogging content, unite it with messages and claims from other pages on your website, especially those presented as inbound links in your blog.
6. Promote Your Content Across All Mediums
Further generating optimal leads with your blog content will require extensive promotion across virtually all mediums, particularly in social media. The content creation process doesn't end with having content… you've got to make sure potentially interested audiences can find your content.
Because these audiences will not reach your content through search engine entries universally, one of the best ways to make sure your pages find the largest audiences possible is through social media promotion.
Post and share links to your content on Facebook, Twitter, and LinkedIn; create Instagram Stories that promote your newest blog with a quick video of what you can learn from it.
Consider using your blog content in email marketing techniques as well, as this helps promote your business as an active resource within your industry while also keeping existing contacts up-to-date on new offers.
A best practice for doing this would be to add a "recent articles" section to your emails where contacts can easily find what's new on your business blog – you never know which contact you will attract with your new content.
7. Use Analytics to Optimize Your Blog
As you might expect, any inbound marketing campaign is incomplete without in-depth analytics; making the most of online analytic tools can help you push your blogs to success in ways other techniques can't.
With online blogging analytics, you can measure the success of your posts in real time. Some great things to track with your blogging analytics are:
traffic

form completion

CTA clicks

lead conversion rates
Monitoring your blog analytics on a regular basis allows you to identify areas your blogs are excelling in as well as weaknesses they may face, such as poor click-through rates.
Once you get to the analyzing phase, start over. Now that you've measured the success of your blogging efforts in a marketing strategy, switch it up and try something new.
Effective blogging can take time, but things today shift in the blink of an eye – don't ignore new changes and trends in business blogging. Rather, embrace them and learn to implement them into your own strategy.
When it comes to optimizing your blogging technique – and larger inbound plan as a whole – there are no end-all, be-all solutions. For the best results, setting out with clear goals and gaining the right understanding of online lead conversion are often the best ways business owners can find success online.