Working from home sounds great, right? You get to sleep in a little bit longer than usual, can stay in your pajamas or sweatpants for the day, and can actually make yourself a nice breakfast and lunch.
Besides some of these personal perks, there are many other benefits of working from home; however, with those benefits also come some drawbacks.
Let me start by saying that, at Bluleadz, we get to work from home twice a week; however, during the entire month of May, we were in the middle of switching offices and were forced to work from home for four weeks straight.
We went from a cozy 2,800 SF office to a spacious and updated 5,500 SF office overlooking Tampa Bay.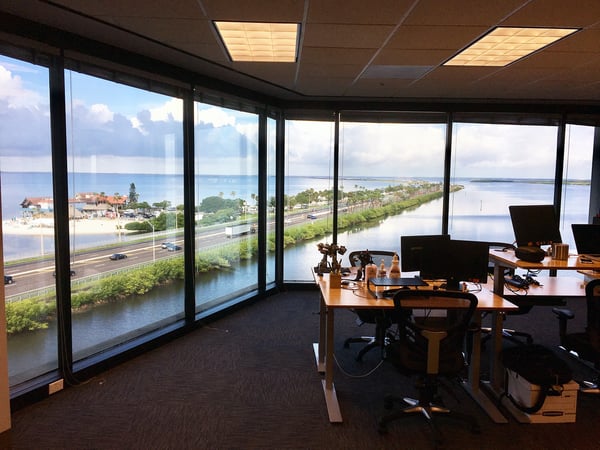 During this period, we were worried about how our productivity and communication, among other things, would be affected. Working with the agile marketing methodology, we're split into two teams for client accounts.
While working from home, every Monday, each team met up as a group in the main conference room at the new office building for our weekly retrospective and sprint planning meetings, which gave us all time to see eachother and collaborate.
Being back in the office, I asked the entire Bluleadz team for their feedback on what they liked and disliked during our month-long work from home period.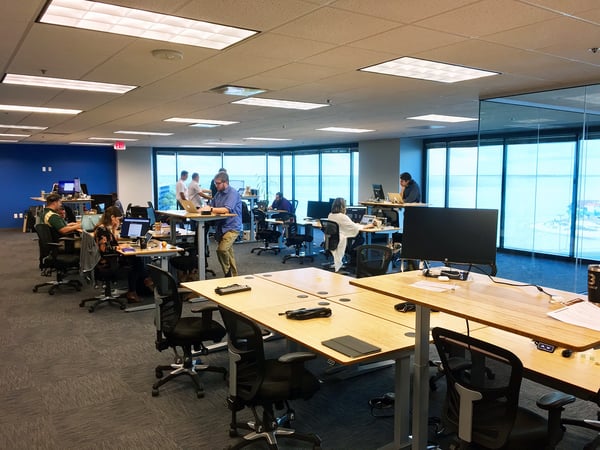 Work From Home Benefits
Here are some benefits of working from home, whether it's full-time or just a couple of days a week:
Consistent Productivity
Although we were worried about our productivity by not being in the office for a full month, both teams' productivity stayed consistent.
So, it is possible to be just as productive when you don't have everyone in the office together every day.
Consistent Employee/Team Happiness
During our Monday meetings, we discuss the previous week/sprint to talk about what went well, what we could have done better, and what we want to accomplish during the next sprint.
In addition, every team member gives a happiness score, which we average into an overall team score for each sprint. We found that employee and team happiness scores stayed consistent even while working from home.
No Driving/Commute
Some of us live as close as 5 minutes from the office, while others live up to 1 hour away. Not having to deal with rush hour traffic is definitely a nice feeling.
Good Work/Life Balance
Having the flexibility of being able to work from home allows employees to spend more time with their families (especially for those with long commutes), go to the gym during their lunch break without coming back to the office sweaty, not stress about having to take a day off if you're sick (when you're still willing and able to work, but don't want to infect the rest of the office), and much more.
My fiancé and I often have opposite schedules, so working from home allows me to still get to see him and spend some time with him if his days off fall on weekdays.
Builds Independence & Problem-Solving
We're all about teamwork at Bluleadz, but working from home can sometimes force employees to solve problems on their own, which can result in learning something new that they may not have learned if they relied on someone else to do it for them.
Fewer Distractions
For some, working from home provides fewer distractions and a quieter environment than an open office space.
Work From Home Drawbacks
Now, here are some drawbacks of working from home:
Less Team Collaboration
Slack helped keep up with communication, but we have a very open workspace where you can walk over or just ask a question across the room. It's also a lot easier to help one another and work together on a project when you're in the same room or office with your co-workers.
Since team collaboration plays such a huge role for us at Bluleadz, this was definitely something that was missed during our month-long work from home period.
Easy to Over-Work
Working from home means you're going to be working in the same space that you live in. It can be hard to shut down and get out of "work mode" when you don't have to physically get up and drive home.
If this tends to happen to you, I would suggest setting an alarm on your phone to remind yourself to shut down for the day and make sure you have a solid work/life balance so that you don't end up getting burnt out. Remember, it's important to step away from your work, so your mind and body have a chance to recharge.
"Cabin Fever"
Working from home every day can become monotonous and cause restlessness if you work from home all the time.
A good way to help prevent this is to switch up your routine by going to a coffee shop to work, a local co-work space, or meeting up with a co-worker (which also helps boost team collaboration while not in the office).
More Distractions
While working from home may have fewer distractions for some, others may have more distractions if they have kids, pets, roommates, etc. that are constantly causing them to lose focus throughout the day.
Feedback From the Team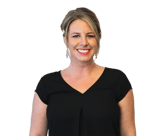 - Ashley Garden, IMC & Project Manager
I liked the flexibility, but I got cabin fever and missed the collaboration and the help. Also, it was very hard to tell when the work day started and ended so I worked a lot more hours.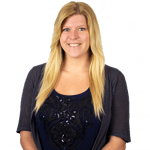 - Summer Noonan, Paid Media Specialist
I disliked not being able to walk to someone's desk in person and discuss something with them.
- Ryanne Doumet, Inbound Marketing Consultant
It pushes you to figure things out yourself before reaching out to your teammates for help. No commute was nice, I gained more work time and personal time in the day. You have to actively make yourself shut off after work since home becomes both your personal space and your workspace, so it's easy to just continuously keep working.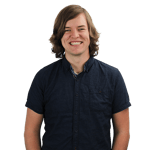 - Stefen Phelps, Sr. Web Designer
Less stressful days overall; not having to drive 2+ hours a day in rush hour—more productive with more time to focus in longer intervals.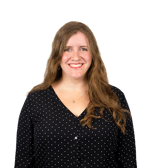 - Casey Crane, Copywriter/Content Manager
I loved the lack of commute. For me, personally, that gave me an extra 2-3 hours a day to work on content that I otherwise could be spending in traffic (depending on traffic). Definitely fewer distractions—it was quiet and helped me remain better focused. My communication ability didn't suffer because I could still reach out to the team (and vice-versa) as needed in the group's Slack channel, individually through direct messages on the platform, or via text message on the phone. Additionally, we still had our daily stand-up meetings via Uber Conference, so I felt like it was helpful.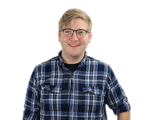 - Alex Dunn, Media Specialist
No commute, no real change in productivity. Communication was always really good. No separation between work life and home life led to overworking a lot of nights. Less structured days, I suppose. It was kind of harder to share design/video ideas (anything visual) because I couldn't quickly holler at Karey, or ask Steven a super quick code question. Really missed seeing the team and that collaborative environment.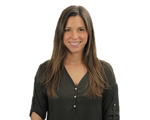 - Jenna Tinney, Inbound Marketing Consultant
It's nice to be able to go to someone's desk and sit with people when I have questions about something and able to collaborate better in person! But overall, it was nice to have no other distractions and everyone was responsive so it was easy to keep things moving.


- Brittany Balog, Client Services Manager
It was great to see the teams take ownership and continue to be in contact with each other to complete their work and keep clients happy. No one really noticed a difference in communication or productivity. However, it was also hard to collaborate as you couldn't just walk up to someone's desk and brainstorm on a project. Sometimes just visually seeing someone helps get things done in an even better way to boost results. I personally work much better when I can see everyone around me working and holding each other accountable, so I'm much happier being back in the office.
The Results Are In!
Every business has a different policy for working from home. Some encourage and embrace it, while others don't allow it. After weighing the benefits and drawbacks, I wouldn't change a thing about our work from home policy. I think working from home twice per week is the perfect balance for our Bluleadz family and culture.
Does your company have a work from home policy? If so, do you take advantage of it and what are some of the things you like and dislike about it? Let us know in the comments below!