For businesses that want to succeed in today's fast-paced online world, marketing automation software is essential.
What is it?
In short, the right marketing automation software empowers you to get more done, connect with customers, and communicate your message more easily.
At a time when marketers often run dozens of campaigns at once – and each one must be fully personalized – it's not surprising software is stepping in to facilitate. Using complex automation workflows based on user behavior, it can keep your brand in touch with each customer easily.
Even one-person garage businesses are familiar with email marketing automation: It's a potent one-to-many communication approach that's traditionally been easy for a single person to wrangle.
Today's mobile-ready SaaS automation platforms take the same basic concepts and apply them to a full range of marketing communications: From blogs and landing pages to text messages and more.
Not surprisingly, marketing automation is a major growth industry these days!
With that in mind, it's not easy to pick out just 12 marketing automation software selections that are the best of the best. The effort started from a pool of more than 100 – with an ocean of demos, case studies, user reviews, and much more to sift through.
Each of our choices brings something unique and exceptional to the table. Even those lower on the list could turn out to be the perfect choice for the right business or agency. When all is said and done, however, we're pretty confident in our decisions for 2019.
Our Top 12 Marketing Automation Software Picks
1. HubSpot
Is this even a shock coming from us?
When it comes to marketing automation, HubSpot is the hands-down leader. It not only provides tools for inbound marketing, it is inbound – and its software is carefully crafted to automate all aspects of a great campaign. Design your site, enhance SEO, develop content, and drive users to key landing pages with powerful calls-to-action: HubSpot brings it all together like no other.
Why It Stands Out
Comes from the undisputed global experts in inbound digital marketing best practices.
Automates all aspects of inbound, from blog posts to email to landing pages and more.
Starts at just $200/month, making it accessible to a wide range of different enterprises.
2. Campaign Monitor
Campaign Monitor is where companies turn when the famous email brands with the cheap monthly plans no longer meet their needs. Not only can you design snappy emails in a few seconds, but you get remarkably granular customer journeys that can keep building the relationship for months without intervention. It has an ambitious plan to expand behavioral data implementation, too.
Why It Stands Out
Simple "drag and drop" interface lets you design amazing email campaigns with ease.
Powerful automation workflows that go beyond the norm for granular triggered effects.
Easy and robust user segmentation – everyone gets the exact experience you planned.
3. Marketing360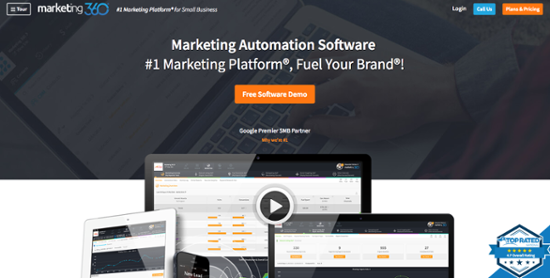 Marketing360 is an integrated marketing command center that lets you manage your ads across Google, Facebook, LinkedIn, and more. It comes with full email marketing, SMS, and CRM tools. Plus, you even get access to the company's hand-picked and vetted creative talent. Fully managed services mean the most complex campaign tasks are handled for you.
Why It Stands Out
Designed with the particular needs of small and medium-sized businesses in mind.
Complete lead nurturing, scoring, and management solution in one simple package.
"Deep dive" analytics allow you to streamline solutions into a single robust view.
4. Channelplace
There's no other solution out there quite like Channeplace. It focuses on channel management, so you can work seamlessly with channel partners and allies worldwide. Manage tiers, track MDF requests and business plan submissions, and achieve complete enablement. Through robust deal registration and management, you'll always know what partners on working on and how to help.
Why It Stands Out
Especially for brands leveraging deep and wide multi-tier channel partnerships.
Covers the entire life-cycle from onboarding through to enablement, co-branding.
Easy to personalize and configure, helping you get immediate platform value.
5. WordStream Advisor
If you feel like you've rung every little bit of value out of Google AdWords' native tools, then WordStream Advisor is where you want to go next. Thanks to elegant, powerful tools combined with weekly alerts, you can manage a full portfolio of campaigns fast. Cutting-edge cross-platform performance means you can access the integrated analytics dash anywhere, any time.
Why It Stands Out
Synthesizes paid search and paid social advertising management to 20 minutes/week.
Some of the easiest and most intuitive reports for internal stakeholders and clients.
Very easy to use and benefits from WordStream's deep knowledge in the category.
6. Act-On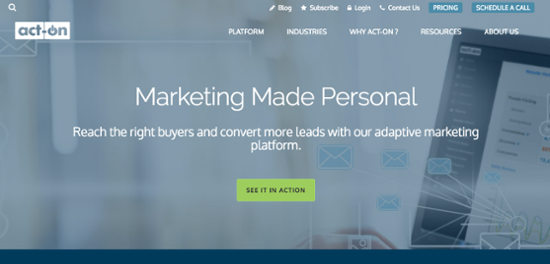 Act-On brings together inbound and outbound marketing so your brand stays agile. Everything from SEO, social media, contact forms, and landing pages is included. Lead nurturing, scoring, and list management can all be fully automated. Plus, it comes with a full suite of tools for email and is one of the only options out there with its own webinar toolkit.
Why It Stands Out
Provides assets for customer awareness and acquisition, not just retention and loyalty.
Pricing by "active contacts" rather than database size makes it affordable and scalable.
Intuitive and easy to use despite huge feature set. Important UX tweaks are ongoing.
7. ActiveCampaign
ActiveCampaign takes some of the best ideas from marketing and sales enablement, combining them in ways that makes perfect sense. It functions as a CRM with integrated communication between your team, but also provides email marketing, site messaging, and SMS to keep contacts warm. By centralizing data into a single source, it breaks down old sales and marketing silos.
Why It Stands Out
Automates marketing, email campaigns, and sales/CRM as a seamless experience.
Makes follow-up easy and intuitive using personal and behavioral customer data.
Strong focus on customized "smart content" to position brands for newest trends.
8. Net-Results
Net-Results made its name as the marketing automation software of choice for those switching from another solution. It's extremely extensible – full API access means you can go under the hood and crank your customization up to 11 if you choose. It integrates easily with the top enterprise CRMs. Plus, your team will benefit from contextual tools to ensure each message is as good as it can be.
Why It Stands Out
Has a large and dedicated following among those buying for the second time.
Acclaimed live support, including "unlimited" onboarding, to get you rolling.
API access for enterprises that are hungry to take things to the next level.
9. Integrated Marketing Portal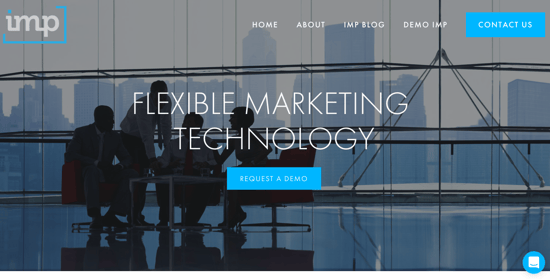 "IMP" prides itself on speed and ease of use – according to the brand, current customers are performing email, social, and direct mail campaigns in as little as six minutes a day. IMP brings together tools for all the most common digital marketing tasks, but also goes a step further with its unmatched capabilities in print collateral, direct mail, and even corporate ID materials.
Why It Stands Out
Integrates marketing communication, brand identity, and campaign analytics.
Has full-spectrum digital and social support as well as print and direct mail.
Backed by terrific "agency-grade" development and user support resources.
10. SharpSpring
If you're looking for a simple marketing automation that's also affordable, you might be interested in SharpSpring. With easy-to-use email marketing, CRM, and social media integrations, there isn't much more SharpSpring is missing. Even if you are a non-professional, SharpSpring might just be the cure to your marketing automation needs.
Why It Stands Out
Mobile-friendly and great for non-professionals looking for an automation service.
Uses dynamic forms for lead capturing.
Personalized pricing available that works with what you can afford.
11. LeadSquared
With LeadSquared, you get a two-for-one: marketing automation and a CRM software. Easily track consumer behavior, such as page views and CTA clicks, and use drip marketing tools, like a visual builder, to sketch out conversations and define their journey. Simply put, you can automate your entire sales funnel.
Why It Stands Out
Easy access to customer support to answer any of your questions.
Simplified email marketing personalization with handy drag-and-drop tools.
Can test out the software before buying with a free trial.
12. Iterable

Iterable is a case of "last, but not least." Though none of the products on our top ten list are hard to use, it has been built from the ground up to be marketer-friendly. It has a particularly versatile approach to market segmentation, and offers multi-channel campaigns that can move flexibly from one platform to another – for example, SMS messages triggered by cart abandonment.
Why It Stands Out
Laser focus on growth marketing for B2C enterprises makes it ideal for its market.
Supports blast, life-cycle, and transactional campaigns across all digital channels.
Facilitates A/B split testing, experiments, and segmentation with easy workflows.
Is It Time for Marketing Automation Software for Your Team?
As marketing becomes more complex, automation is a natural solution. Not only does it give you the opportunity to do your best work, but it flattens the conventional distinctions between sales and marketing – a crucial piece in today's most successful inbound marketing strategies.
Software alone won't make you a marketing genius, but it will help you stay focused on high-value tasks while putting the busywork to one side. Your whole team will get more done as the software sets up each member to make their own three-point shots.
With luck, this carefully chosen list will give you some direction in the ever-growing marketing automation wilderness. Don't take our word for it: Make the calls and get those on-site demos cranking. That's often the best way to be sure a company will work well with you!
As more of the data entry, tweaking, and other "daily grind" activities go to software, brands using automation are sure to eclipse those who don't. The huge proliferation of SaaS marketing automation software options simply goes to show this year is an important turning point in marketing technology.
Get out there and get that marketing automation software that will help you become even more successful!