5 min read
I think we can all agree that an awesome website is essential for the success of businesses today. While marketing focus has heavily shifted from conventional methods to effective website design, even traditional web design is being replaced.
Growth Driven Design (GDD) has revolutionized every facet of web design. GDD is a smarter way to embrace website design - it minimizes risks by allowing users to continuously test and improve each unique website, while keeping marketing and sales teams actively involved. Keep in mind, your website is your #1 marketing asset and best salesperson. Taking on web design from this fresh perspective will yield only positive results and value for your company.
Below are the most important aspects of effective web design, in relation to both traditional and Growth Driven design:
Time
Traditional Web Design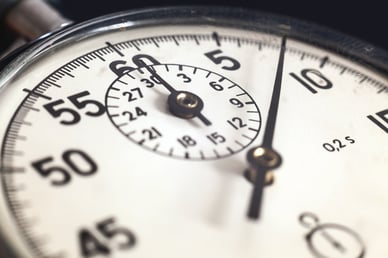 Waiting for a new website to launch is a very exciting (but long) process. A strict launch date is very hard to come by, considering all the factors and aspects of design that go into the execution of the site. Building a website involves not only the web designers, but also the copywriters that write the content, the Inbound Marketing Consultants to compile everything together, and finally the client in charge of approving each of these components. For this reason, it is not unusual for a site to be completed much later than initially expected.
Growth Driven Design
The primary GDD focus is simple: how are your visitors and target personas interacting with your website? Is their navigation experience optimized? Are they following conversion paths you've mapped out? Do your CTAs (Calls-to-Action) have proper placement and messaging? The list goes on. Studying this user data and making the necessary adjustments is nothing short of detrimental to your website converting at the highest level possible.
Growth Driven Design is an iterative process completed over time. There are various benchmarks that must be accomplished in order to successfully implement GDD, but the initial site is launched much quicker than a site created through the traditional design process.
Phase one involves strategizing and creating a "Launchpad" website. This encompasses your 5-6 most critical site pages for converting traffic, leads and customers. Rather than designing a complete website and publishing the final product, a launch pad site is published before the ultimate result, typically within 30-40 days after a GDD project kicks off. It's the starting point for all future adjustments. Using GDD, your new website is up and ready-to-go almost immediately, so there is no time wasted.
Cost
Traditional Web Design
A traditional web design can be a huge financial commitment, especially for a small-medium sized business. A quote for a traditional site typically ranges from $15,000-$100,000, depending on scope. Although this is only a one-time fee, this initial cost can be extremely challenging to fit into a budget.
Growth Driven Design
While a traditional design involves a large up-front cost, GDD allows you to fragment your budget. The initial cost of a Growth Driven Design is far less than that of a traditional design, with additional monthly payments. After the launchpad site is live, all payments are for the gradual improvements made to your site. Testing, analyzing and updating your website will be done continuously to assure it's perfectly optimized.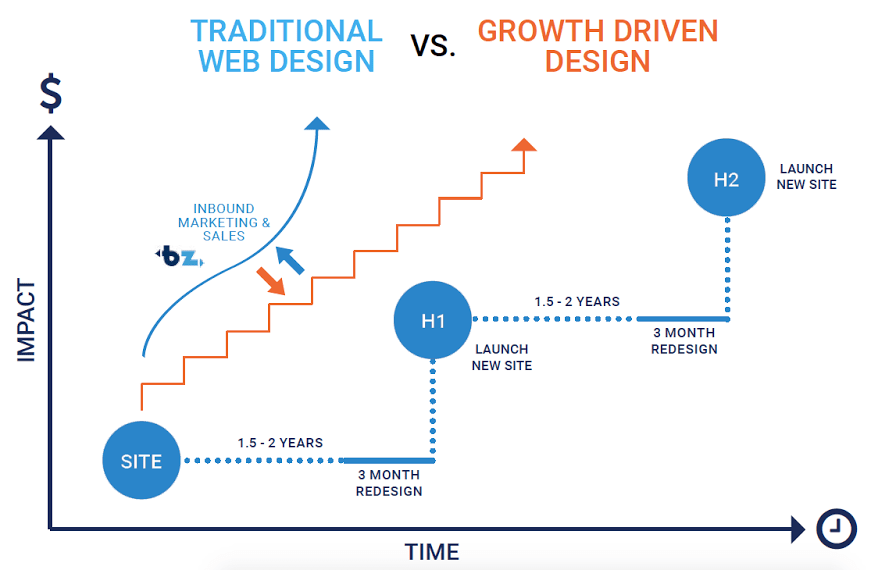 Optimization
Traditional Web Design
The best part about launching a traditional website? When it's done, it's done! You won't have to worry about redesign for another few years. This may seem like a positive, but the problem with one-and-done design lies in its lack of optimization and lack of focus on your visitors/personas. In the traditional design process, you'll have to simply guess what visitors want to see and how they're going to interact with the website or the next 2-3 years. That's not exactly a safe bet.
With the advent of the Internet and the growing Cloud presence, things change fast. If your website was designed two years ago, your viewers will notice - the look and appeal of a modern site constantly adjusts. Apart from the appearance of the site, there is little room for usability improvements. If there is a specific part of your site that isn't converting leads as you'd anticipated, there is a huge window of opportunity that you're missing out on. Optimizing a website to attract and engage viewers is a significant modern cornerstone of growing your business.
Growth Driven Design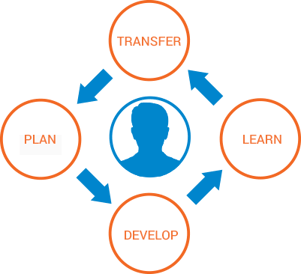 The concept of Growth Driven Design thrives off of optimization. With GDD, a launchpad site is published and used to transform old design assumptions into methodical practices. This allows for real-time research and analysis which helps businesses see how visitors are responding to and interacting with the website. Web designers can use this information to personalize each company's site based on their visitor's needs or preferences. With GDD, designers can also keep up with the overall website trends and advancements in technology to always keep the site current.
When it comes to the marketing, GDD demonstrates how content on the site is being perceived. Knowing what content is capturing attention - versus what is not - is essential for growth. If visitors are getting lost navigating from a site's Homepage to its Resources page, this is a major problem that will greatly impact conversions. Using Growth Driven Design, both the site appearance and content can be optimized to their full potential at all times.
GDD gives a website the ability to be continually improved, which in turn consistently increases conversions. To learn more about Growth Driven Design and how it can be implemented on your site, download our free Ebook below.
Published on October 9, 2015