5 min read
Upselling is one of the most efficient ways to add value to your existing accounts.
In upselling, you reach out to an existing client to give them opportunities to upgrade or expand on a product they have purchased in the past.
This is much easier than cross-selling, which focuses on complementary products and accessories, since no "new" purchase is required.
Your clients already know they get value from your existing solutions. It's much easier to help them see potential in what they're familiar with now than to take them on a whole new journey.
Naturally, upselling is a significant part of the business plan for software companies and other solution-focused businesses. However, it can also be seen in a wide range of other contexts.
Let's look at some top examples:
1. Dollar Shave Club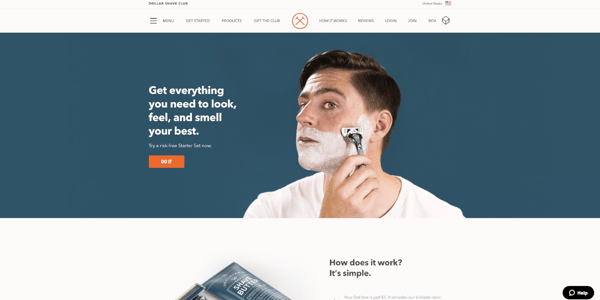 Dollar Shave Club is one of the best examples of upselling online. The name makes a promise that's very attractive to most men.
When you reach the site, a beautiful and highly-optimized landing page offers two pricey, value-added options in addition to the expected "dollar shave."
2. Spotify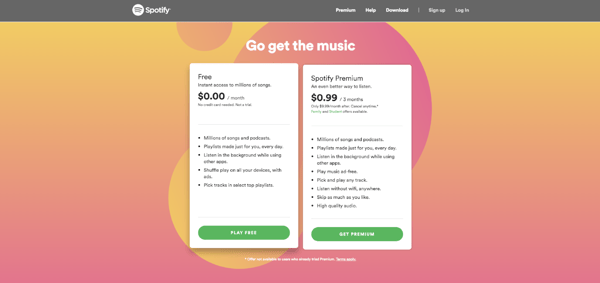 Giving people up to three options makes them more likely to choose one of the pricier ones. In Spotify's case, it only needs two: Free and Premium.
The options are compared side by side and, let's face it, most people who sign up will simply forget to cancel their free trial.
3. Booking.com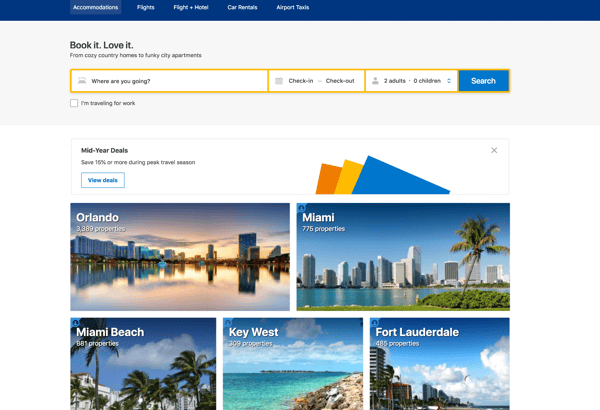 Booking.com is a long-lasting contender in the competitive world of online hotels, flights, and travel assistance.
Visitors using it for its main functionality – as a search engine for hotels – will find themselves subtly presented with upsell options right alongside budget rooms.
4. Amazon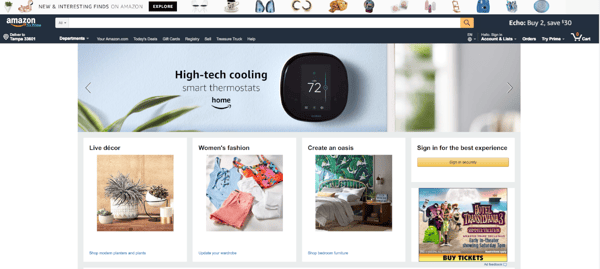 Amazon has mastered so much of the e-commerce game, it's no surprise they're good at upsells as well.
Of course, almost any time you browse a certain product category, Amazon will give you upsells side by side. SquareTrade product protection offers also pop up on many items.
5. Carbonite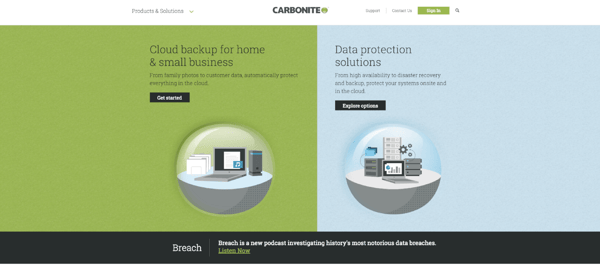 Carbonite was one of the early leaders in secure data storage and is still a big name in the field.
It has a premium price point for most consumers, so it fosters loyalty with consistent offers to discount and prorate entire months if subscribers choose to renew early.
6. GoDaddy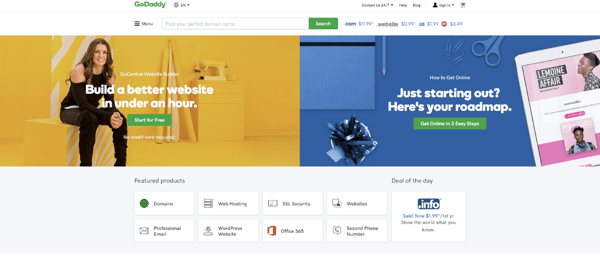 GoDaddy is one of the most prolific Web domain registrars and hosts. It has "no frills" options and focuses on a consumer who wants to keep things simple.
With that in mind, it offers bundles including website builder and email for its hosting packages. That's one-stop shopping!
7. Dell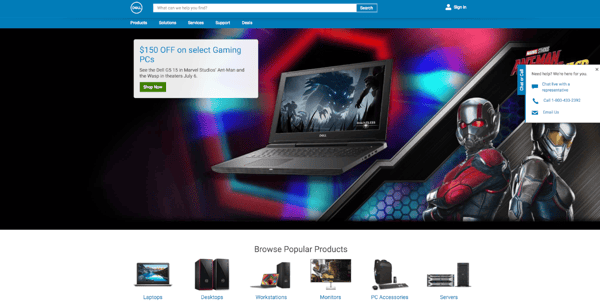 Dell was one of the first computer brands through the gate with a "Help Me Choose" feature, which furnishes customized recommendations based on info you provide.
This allows users to see all their options (including pricey ones) instead of gravitating toward the simplest ones.
8. ProFlowers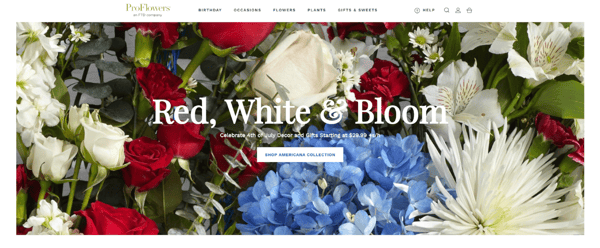 If you're looking around ProFlowers, odds are good you want to make someone you care about happy.
This is the perfect emotional hook for an upsell and the site uses that every Valentine's Day: Customers are presented with the Deluxe option for more flowers and a nicer vase.
9. Priceline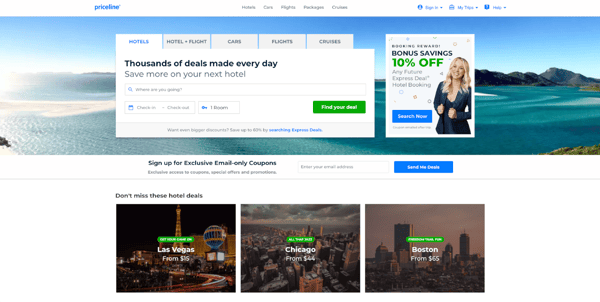 Another example from the travel industry, Priceline has innovated with the concept of an upsell that doesn't happen until after checkout.
Instead of highlighting it right on the website, which might smack of a hard sell, the offer to upgrade and extend your purchases arrives in your email.
10. Apple Store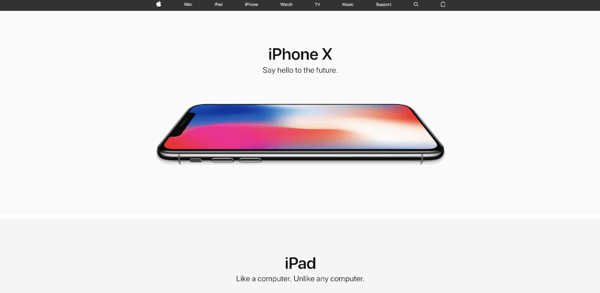 Upsells and cross-sells drip from every pore at the Apple Store. The user experience is pleasant, but it's still a challenge to get out with just what you planned to buy.
From product selection to chart to post-checkout, the buying cycle is rich with reminders about the latest and best products.
While the odds of selling to a new customer are somewhere between 5%-20% on average, approaching an existing one gives you fifty-fifty odds or better.
Integrating upsells into your overall sales method is an efficient use of time that pays huge dividends.
Done right, of course, every upsell is in keeping with the inbound way of doing things: You recognize where you can add more value for each customer and then present it to them in a way that fosters trust and deepens the relationship. That makes upselling best for everybody.
What's your favorite example of upselling online? Let us know below!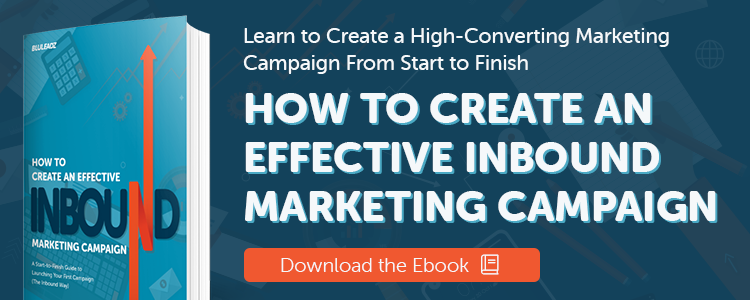 Published on June 27, 2018