Don't worry. We're not talking about jumping hurdles. However, most of us who own businesses and run companies do enjoy a good challenge, whether it involves play or our career. Still, many companies continue to stumble or get off-track when it comes to their Internet marketing strategy. This isn't necessary.
This doesn't mean making your Internet marketing strategy more complex. To the contrary, it means making it easier and more effective while simultaneously raising the bar. It also means the satisfaction of a job well done, reflected in both a boost to your online presence and your bottom line. That's a challenge worth engaging.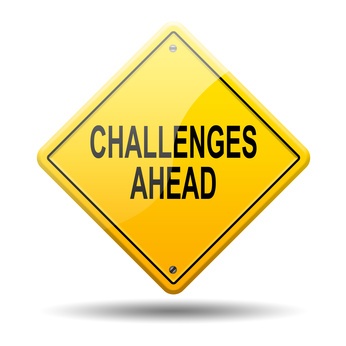 Why do some businesses struggle with their website traffic and others succeed? It has to do with creating a customized, comprehensive Internet marketing strategy. It seems a little strange at this late date that more companies don't understand how search engine optimization (SEO) can make a marked difference in their online campaigns, helping them overcome the challenges of Internet marketing. SEO is just one element of a smart Internet marketing campaign. It's not always the easiest way to go about building and maintaining a sticky website, but the numbers bear out the fact that SEO, and comprehensive Internet marketing, create opportunity for all types of businesses. In other words, it isn't sufficient to simply build a site and launch it. Like the leads it will create, you must nurture it. Here's how.
3 Solvable Challenges Of Internet Marketing That Will Reverse Your Online Fortune
Alright, so you own a small business but you're struggling with competing online. Here are three essential Internet marketing strategy elements that comprise an overall comprehensive campaign that turns website visitors into dollars.
Outstanding Site Design – One of the most salient components of excellent Internet marketing is site design and strategic creation. Poorly designed sites reflect badly on a business. Remember, a website is your business' online storefront. It's vital that you have a professionally designed site that not only looks sophisticated, but one that functions extremely well. Websites should be easy to navigate and do so smoothly. They should clearly demonstrate your company's mission, goods and/or services, and attract Internet traffic. After all, that's what it's all about: lead conversion to sales. These days, web design is a highly-specialized endeavor for businesses and often necessitates experience and expertise from the person or business you hire to build it. Aesthetics, functionality, proper presentation of image…it's all central to your Internet marketing success. So is content…

Standout Content With Punch – Have you ever started reading a website and wondered, "Who wrote this?" Especially in the case of businesses, it's absolutely necessary to have quality, well-written and reasoned content because it's a direct reflection of your business and work ethic. Though having quality writing is important for your Internet marketing, it's not the end of the story. Website content requires sound strategy underpinning it to successfully guide Internet traffic to your site. Content strategy is about carefully analyzing web search data and then matching that to what is written for your site. It's called keyword targeting. We partner with HubSpot to ensure our clients they're getting the most in-depth, authoritative and accurate search analytics available. In addition to exemplary writing, website elements like video, eBooks, white papers and blogs are all integral for creating and maintaining a comprehensive strategy designed with precision to topple the challenges of Internet marketing.

Effective Social Media – We say "effective" here to distinguish creating a social media presence that carries continuity across social media platforms like Facebook, Twitter, Pinterest, Google+ and even YouTube. Merely creating a Facebook page/Timeline isn't adequate. It's necessary to integrate those elements with your homesite into one brilliantly recognizable brand thread. With social media growing more and more sophisticated, it's beneficial to partner with a company who has expertise integrating every instance of your online brand and tying it all together into one memorable, sales-boosting brand entity.
Contact BluLeadz To Learn More About Hurdling The Challenges Of Internet Marketing
BluLeadz is a Tampa Internet marketing company who will provide you with demonstrable results that prove how an outstanding Internet marketing strategy can turn those leads into sales. Problems? We have solutions that will help you make strides in meeting and overcoming the challenges of Internet marketing.