It's no secret: High employee turnover is a major problem among customer service reps.
This is especially true for call centers – often known as "the pressure cooker."
To put this into perspective, some statistics tell the tale.
A 2013 estimate places average employee turnover rate for all U.S. industries around 15%. Even this is a little too high: Gallup says the number to shoot for is a 10% annual turnover. In 2015, however, stats came out placing call center turnover as high as 45%.
Whew! 45% sounds like the turnover rate in a horror movie, not a workplace.
What gives?
via GIPHY
There are many reasons for high employee turnover, and it's not enough to assume newcomers "just can't hack it." While some people find they don't have the temperament for customer service, those people rarely self-select to apply to customer service jobs.
Long story short, there's usually a structural reason for it ... right in your own organization.
And this is a problem. High employee turnover may seem like no big deal if most talent being lost comes from the entry level, but there are some serious opportunity costs:
You'll find yourself constantly investing time and money in fruitless recruitment.
It'll be tough to raise customer satisfaction, since knowledge capital won't accrue.
Job-seekers are more likely to perceive your company as an employer of last resort.
This last one is especially significant. If you want to recruit high-potential leaders to drive your firm in the medium- and long-term, you need to make your case over the competition. When job-seekers look at your buzz on Glassdoor or other sites, though, they're more likely to be scared away.
Luckily, high employee turnover is largely within your control.
A few tweaks in how you recruit, onboard, train, and incentivize can make the difference.
First, though, you need to grasp the underlying drivers of high employee turnover.
Let's take a look at the factors that cause customer service reps to head for the door.
1. Poor Compensation and Benefits
via GIPHY
It's often said compensation alone can't motivate employees to do their best work.
That said, it sure can't hurt!
While it's true compensation isn't the only factor that inspires excellence, you have to take that in context. Many customer service reps are at the lowest tier of their organization. If they're getting minimum wage, odds are good they feel minimally valued.
There's no need to roll out a company Mercedes for everyone who joins the team, but be mindful of the messages your compensation strategy is sending. Compensation is satisfaction is retention. A raise to look forward to can get more people through that critical first quarter.
2. Lack of Training in Key Job Skills
High employee turnover is often linked to the feeling a job is overwhelming or too challenging. By ensuring new team members are properly trained, you can put the power back in their hands.
As they realize they really can handle it, they'll gain confidence and reach for stretch goals.
Ask yourself:
What knowledge and skills are you equipping your newest team members with?
What feedback mechanisms are in place to ensure mastery and answer questions?
As employee responsibilities grow, are training resources keeping pace with that?
3. Lack of Clarity in Goals and Results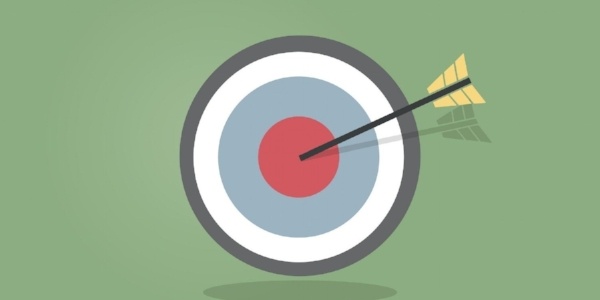 It's true anywhere: If you don't know what the rules are, you can't follow them.
In a call center, customer service encounters produce a treasure trove of data. Yet, not all organizations are capturing that data or the insights it holds.
Whether you measure performance individually or across the whole team, everyone needs to know what your KPIs are and what they can do to push in the right direction.
Establishing exactly what you need and expect from reps is priority one. After that, look at providing timely, one-on-one feedback to help team members nurture their strengths.
4. Poor Recognition for Performance
Customer service is a hard job – and getting a "thank you" from customers can be a rarity.
On the other side of the phone or desk, you're all in this together. A little bit of earnest recognition brings humanity back into the workplace and helps people feel truly valued.
While most people appreciate recognition in one form or another, it's a good idea for leaders to find out early about the best form of recognition for each team member.
For example, not everyone wants to be praised in front of the group. Misunderstandings with recognition can produce stress. On the other hand, recognizing people based on their preferences shows you remember and care. And isn't that what recognition is really all about?
5. No Opportunities for Advancement
Ask your customer service representatives if they plan to stay in that role forever.
In most organizations, most of the time, people will tell you no.
And that's fine! Professional growth – in responsibilities, skill, and opportunity – is a normal part of what people are looking for on their life journey.
Your organization should face that with clear-eyed realism by investing in your people. And that begins by outlining career development plans for your CSRs.
Having formal career development plans in place doesn't mean everyone is stuck on a single trajectory. Instead, it clarifies what customer service pros should do to prepare for success if they want to take on bigger challenges later.
Stagnation will drive high employee turnover every time. On the other hand, promoting from within ensures you'll have a class of leaders within the organization who understand what the frontline customer service reps face.
That fosters rapport, creates empathy and – most measurably – it opens the door to process improvements that will make your customer service organization more productive.
What's the Bottom Line for High Employee Turnover? Value Your People
These five problems are all distinct and require different interventions. But one thing unites them: They represent opportunities to value your team. Seize those opportunities and your CSRs will value their work – and your company – that much more.