As reported by Forbes, 80% of entrepreneurs who start a new business fail within 18 months.
What's the biggest difference between businesses who fail and those that succeed?
It's not passion, talent, smarts, or a good idea. All those things are important, and yet some businesses – especially small ones – will survive without some of them.
Processes make the difference when it comes to business success. Processes aren't sexy, but they develop into habits, and habits determine whether a business blows up ... or blows up.
That's true in every vertical you can name – in B2B and B2C.
So, what process is the most important to have in place?
A consistent, repeatable lead generation process.
Web traffic isn't the lifeblood of your online business – leads are. The more leads you have, the more robust your business will be. You'll experience less "famine" and more "feast," even if you're a one-person shop or a lean, hungry startup. The same holds true at any scale.
Luckily, the best lead generation process comes down to some simple ideas.
Here's how you bring them together.
Step 1: Connect
The first thing you need to do is stir up all those prospects out there and get them to your (online) doorstep. How do you do that?
The short answer is search engine optimization. The longer, more accurate answer is by building a digital presence that's authentic, authoritative, and helpful.
That part of your lead generation process looks like this:
Create Amazing Web Content – Consistently.
Web content is the foundation on which all your lead generation efforts will be built. To get the best content in front of the right people, you need to understand what questions and problems are driving them online ... then create content that speaks directly to their needs.
There are dozens of great keyword research tools you can use to find out the exact search queries people are typing in online. Once you know them, then you simply need to craft mind-blowing content that connects to the deep need expressed by each query.
That content needs to be helpful, informative, and interesting – in roughly that order.
Develop Magnificent Lead Magnets.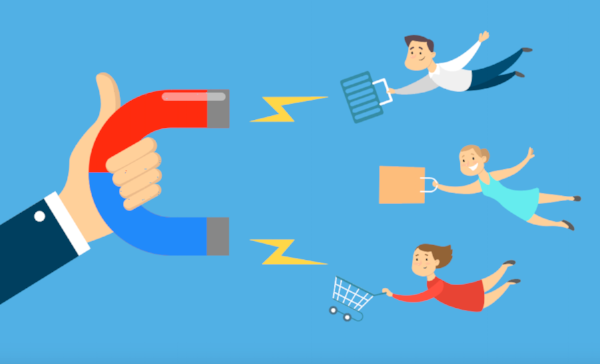 In digital marketing lingo, a lead magnet is whatever you're going to offer your prospects as a show of good faith. By accepting your lead magnet, they give you permission to contact them on a regular basis through email. That's your "in" to truly expand the relationship.
Whereas your website will be chock full of excellent blog content, your lead magnets should be even meatier. We're talking things like e-books, whitepapers, detailed how-to guides and videos that dive deep into a specific topic your leads are hungry to learn about right now.
These lead magnets will do the heavy lifting when it's time to convert prospects into leads. With that in mind, you need to have them ready well in advance. Even when your product catalog is still thin, you should be building enticing offers around lead magnets that show your expertise.
Amplify Your Brand Voice.
In this phase, you're pulling in the web traffic that will ultimately fuel your online revolution. It's time to start getting into a rhythm of consistent social engagement. Every time you put out a new piece of content, promote it on all your social media channels.
During this time, you want to be setting up the analytics you'll need to understand how your social messaging is received. Watch closely to figure out what your audience likes, when the best time to post is, and when you need to be listening to turn conversations into bonding moments.
Step 2: Convert
As long as you keep plugging away at the items above, your online traffic will grow and grow. Now, it's time to make sure prospects can qualify and convert on your site. After all, this is what really makes it a lead generation process: Transforming all that traffic into gold.
Roll Out Offers and Focused Landing Pages.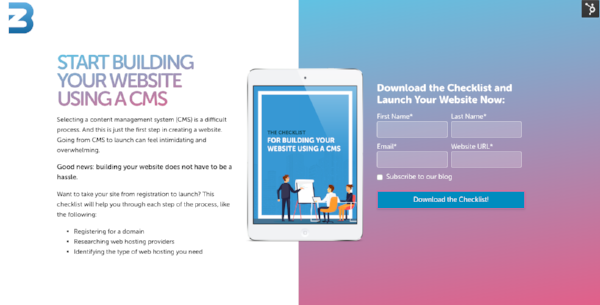 With luck, you've had a slam dunk or two early on in your content strategy. Now, you need to make sure you have clear, compelling offers. Every one of your products and services needs its own focused landing page aligned with your keyword strategy.
Once you've defined those offers, go back through your blog posts and make sure every single of them is funneling views to the right offer. For right now, just do your best to follow digital marketing best practices. Done is better than perfect – and it gets you to the next step.
Implement Lead Capture Mechanisms.
No matter how eye-popping your offers are, they won't convert on their own. You need some stellar lead capture mechanisms to make sure you squeeze every drop of potential value out of your growing geyser of web prospects. There are plenty of methods to try here:
Static sidebars are used in many sites to draw attention to the flagship lead magnets and offers a site has up its sleeve. Some of the biggest and best sites around still use these, but you have to be careful about how they're presented on mobile devices. They can be cluttered and unfriendly.
Pop-up windows have a bad reputation, but it's largely unearned. Long story short, most of the pop-up windows people see today are nothing like they were in the bad old days. Done right, they are the #1 component in your lead conversion engine.
AI chatbots are another brilliantly scalable way to bag more leads. They provide an interactive flair, furnishing users with quick answers to their pressing questions. They learn from each user encounter and they can even facilitate purchases through your inventory system.
Contact Continuously by Email.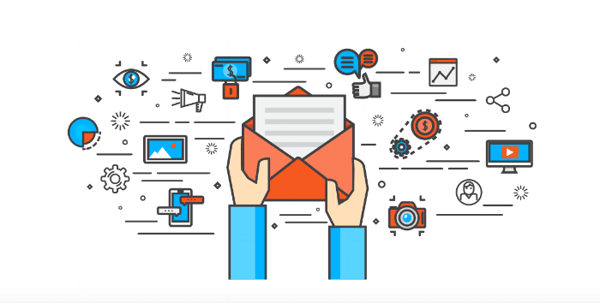 When looking at a lead generation process, the jump from lead to email subscriber is only the first of many milestones leading to the sale. With this in mind, email marketing is the next way point on the journey. That means delivering hot, fresh content straight to subscriber inboxes.
Step 3: Improve
Once you've attracted the right prospects and converted them into valuable customers, take a step back and see the ways your process could improve. One you realize areas that could be adjusted, you'll see even more lead generation for your business.
Start Performing Conversion Optimization.
Evaluating and improving different elements of your site to pump out even more conversions – that's the goal of conversion optimization. Your content is posted, your conversion opportunities are up and running ... now, you need to present conversion actions in the best way.
Usually, that means A/B testing.
Get More Data and Feedback ... And Use It.
Congratulations are in order! You've almost certainly gotten some sales by this point. That means you have customers! This is a fun part of your lead generation process: Get as much new info out of those folks as you can, then use it to make future efforts produce better results.
Post-sale surveys, a phone call, or a quick follow-up email can all be worthwhile here.
In the end, your lead generation process is a closed loop. Every part builds on the previous one and the final step reinforces the first. Digital marketing itself is a cycle: One you can make faster and more effective each time you revisit it. With this basic framework in place, you're good to go.