Wondering how to design an ebook? You've come to the right place!
While many people believe "text is dead," it couldn't be further from the truth. In fact, research has shown longer content pieces are most likely to score higher in search.
An ebook isn't like any other blog post, however. It covers a topic in depth, building readers' trust in your expertise. Ideally, it also arms them with insights they can make use of right away.
When creating an ebook, you can't just place it haphazardly into any old template. A larger sheer volume of text means designing your ebook the right way is essential.
Let's consider how to design an ebook that gets more people to download and read!
1. Create a Complete Cover – With a 3D "Box Shot"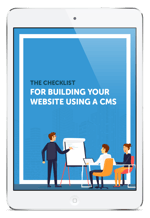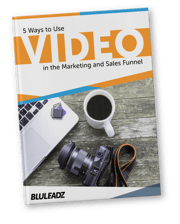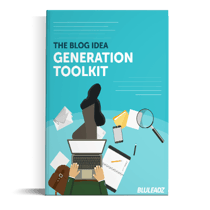 You can't judge a book by its cover, but you can download one by it!
For decades, a beautiful and professional book cover has been a mark of quality. Your cover should convey the unique value of your ebook and how you're positioned to provide it.
There are several ways to make your cover more enticing:
Create a 3D rendering of your cover that makes it resemble a physical book.
Use a high-res, full-size image that combines text and graphical elements.
Link your cover directly to your ebook preview to get people excited.
2. Give Your Readers a Taste of What They'll Get
A preview will make your ebook much more enticing. Your preview should live on the ebook landing page and draw on its finalized text and layout so it's completely accurate.
Like your cover, your preview helps make the ebook more real. When people know what they're getting, they are much more likely to trade the privacy of their email.
Here's how to structure your ebook preview:
Provide the table of contents so readers can see the whole scope of your work.
Give access to a few pages of the work in a magazine-style "flipbook" format.
Show a grid of the infographics, tables, and charts readers will have access to.
3. Make Your Ebook Super Easy to Read and Skim
No matter what file format you use for your ebook, there are some basic things to keep in mind:
Typography should be clear – consider using double-spaced text for easier reading.
Subtle, branded colors win the day. With B2B ebook projects, a clean look is best.
Include page numbers and chapter names on each page to speed up navigation.
Use design elements like callout boxes and widgets to guide reader attention.
Start chapters with quick content previews and end them with summaries.
Use masthead graphics to define and separate each chapter of your ebook.
4. Use Visual Content to Your Advantage
When you're thinking about how to design an ebook, it's crucial to remember this: It gives you a huge canvas for visual creativity. You can – and should – integrate photos, illustrations, icons, and data-driven infographics to get your point across. This makes your ebook a page turner.
There are three steps:
Decide on the Overall Look of Your Ebook.
Every choice you make in how to design an ebook should reflect your unique brand. Graphics can convey your story in a way people grasp at a glance. Don't constrain yourself to stock photos: Consider illustrations or in-house photography for a more candid flavor.
Use Graphics to Make Text Accessible.
One of the most valuable roles of graphics is to make text friendlier. The flow of graphics helps direct the reader's attention: For example, if you put an arrow on a page, your reader's eye will follow it. Graphics can frame a page, emphasizing key points along the way.
Underline Your Point with Visuals.
If your ebook makes data-backed claims, present that data with graphics. A good infographic is much more memorable – and for many readers, much more believable – than raw statistics. That highlights the credibility your ebook should always aim to establish.
5. End on a High Note
Just like any other piece of content, your ebook has a specific job to do. It doesn't just raise awareness of your brand or portfolio: It drives readers toward a specific conversion.
What conversion action do you want your readers to take?
Once you have that answer – dictated by buyer persona and buyer journey stage – your ebook should compel action with an enticing incentive. Give your readers something for sticking with your ebook and they'll feel like insiders, ready to take the next step with your brand.
When it comes to how to design an ebook, the basics are simple: Bring words and images together in convenient, useful ways that adds value. With these tips in mind, you can't go wrong.