Personal confession: I loathe cold calls.
Nine hundred ninety nine times out of 1,000, the cold call is from a company I am unfamiliar with. Even if do happen to recognize the company, I don't take the upsell over the phone; I go to the company's website to place an order if I want something from them.
Why?
Because my natural inclination is to assume that any telemarketer that reaches out to me via the phone is a scam artist or fraud. If I don't initiate contact, I don't trust it.
So, why am I telling you about my distaste for cold calling? Aside from hoping that companies will one day stop calling me without invitation, I wanted to tell you about some alternative ways to generate leads that are less disruptive to your prospects.
Start a Company Blog, and Keep At It Every Week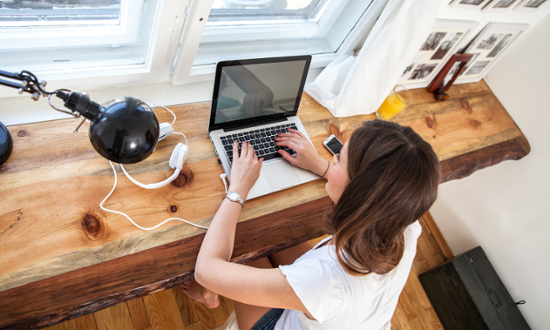 The wonderful thing about blogging is that it's a great way to build up your site page count, share valuable information with your customer base, and even create opportunities to convert website visitors into leads.
Your blog can be about almost anything you want it to be. For best results, it's important to keep a regular blogging schedule, write content that is meaningful and useful to your industry's customers, and to use links and CTAs to give readers a chance to convert into leads.
Adding blog posts can help build your SEO – especially if your content is good enough to get other people to link to your site and share posts over social media (so be sure to add some social sharing buttons).
If you're just now starting a blog, don't assume you have to begin blogging 14+ times a week. Work yourself up to this number, starting with maybe two or three blogs a week and monitoring their performance. As your traffic begins to increase, you can start to blog more frequently.
Create Compelling Content Offers and Landing Pages
Sometimes, you'll have a piece of content that is too large and detailed to put in a single blog post. Whether it's an ebook, whitepaper, special calculator, or something else, these pieces of premium content can – and should – be used to entice website visitors to hand over their contact information.
However, to get that info and turn the visitor into a lead, your content needs a great landing page to pump up the reader and let them know what they're going to get in exchange for giving you their name, email address, company name, or any other details that might be on a form.
Premium content offers are an awesome tool for getting people to give you their info while also providing them valuable information they need to know about your products or services.
Use Social Media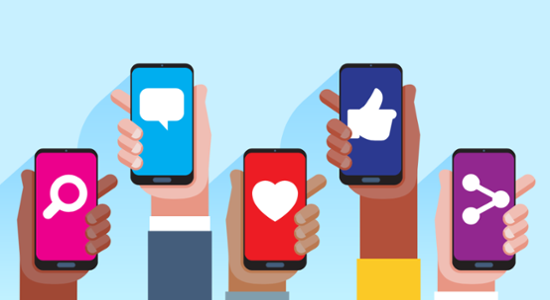 There are a ton of social media sites out there that companies can leverage for lead generation. Being active on a social media site can help your company grab the attention of a prospect right where they're active online.
When using social media to boost your lead gen efforts, consider:
Sharing links to your gated content offers.

Using influencers to spread brand awareness about your company's products/services.
While there are many ways to get your business in front of potential prospects, you have to understand exactly how to utilize social media the right way. The success of social media-based marketing is largely dependent on a few factors, including:
Frequency of posting.

Responsiveness to posts about your company online.

Quality of media posts.

How well you align your social media channel to your customer base and industry.
For example, many B2B-oriented companies primarily focus on social media sites such as LinkedIn, because that's where their audience is. B2C companies often focus on Facebook, since it has one of the largest audiences of all the social media networks.
Posting regularly to social media sites helps build engagement with consumers online and is key for attracting followers and getting them to your website so you can convert them into leads.
Incentivize Referrals, Reviews, and Testimonials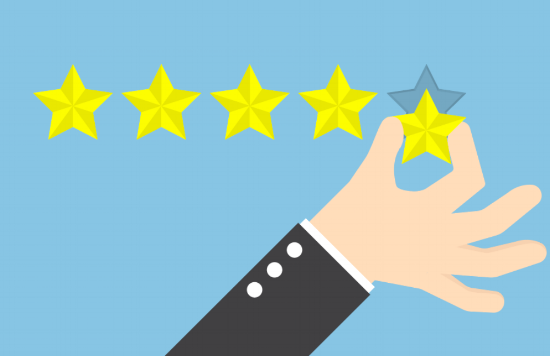 Encourage your current customers to be brand ambassadors for your company.

A study run by Trust Radius revealed that people see customer reviews as more personal, more authentic, and unbiased. The same study also showed that client testimonials can impact multiple stages of the buying process.

Not quite convinced? When referred by a friend, people are four times more likely to buy.

The success is in the numbers. By writing reviews and testimonials and sharing about your business to their colleagues, your customers are building your brand awareness and positioning you as a valuable asset to any company.



Unfortunately, of the 83 percent of consumers willing to refer your business after a great experience, only 29 percent actually do.

To combat this, consider creating an incentive program that motivates customers to promote your business. The size of the reward doesn't matter, according to the American Marketing Association. So, you can offer discounts, free access to premium content, or anything you feel is worthy of receiving a strong referral.
Find or Create Presenting Opportunities
The more you put your brand out there, the more opportunities you have to generate leads.
One way to push your brand name is by looking for speaking opportunities. And, if you can't seem to find any, create your own through free webinars, Facebook Live videos, or educational courses.
Try to find a topic you know well that you can present confidently that helps potential prospects with a specific pain point. If you're able to help them with your presentation, they might just want more.
When you can deliver valuable information that can teach and educate consumers, you'll better position yourself as an industry leader. Plus, it's a great way to actually go out into the real world and generate more leads by building face-to-face connections.
Check Your Website's SEO – Then Check It Again
Every day, millions of people from all walks of life use online search engines to find products and services. Based on the search terms used, these programs rank the list of results from most relevant to least relevant (with ads placed at the very top).
These rankings are based on numerous criteria, which often change as search engine providers tweak their algorithms. Because these evaluation criteria change, it's important to regularly evaluate your website's search engine optimization (SEO) to find any major flaws in why you might be ranking low.
For example, is your website mobile-device ready? If not, you'll take a big hit from Google, as the search engine now prefers mobile friendly sites in search results.
Strong SEO is a basic part of guiding visitors to your site so you can convert them.
Optimize Your Website's Navigation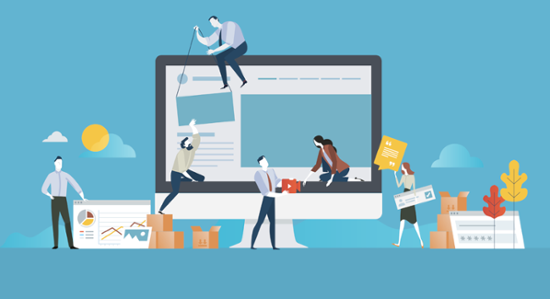 Once you have a visitor on your website, what's next? How will they know where to go to download your content offers, see your products, or talk to customer support?
A website's design and user-friendliness can go a long way toward helping you convert website visitors into leads. If a website is easy to navigate, and if you put landing pages and contact forms in the right spots, you may notice that you have a much higher visitor-to-lead or even lead-to-customer conversion rate.
To make meaningful improvements, it's necessary to have actual-use data for each page on the site. Heat mapping softwares such as Hotjar can help with this by tracking where customers are clicking and letting you see where they're hesitating or dropping off.
Another way to gather information about your website's usability is through navigation tests or usability studies. The report you get at the end of the testing can tell you a lot about how well your website helps users.
Collecting data about how the website is used is a key part of growth-driven design best practices.
These are just a few ways to get leads without ever having to place a cold call. To turn leads into customers, you'll need to use more inbound marketing practices, such as lead nurturing emails, to stay at the forefront of the contact's mind and guide them down the sales funnel.