The goal of the sales funnel is the same for everyone, regardless of your product, service, or industry. The trick is to lead people down the funnel and convert them from strangers who have never heard of your company into loyal customers and possibly even advocates of your brand. Everybody has a slightly different process for doing this, but here are five key components that every sales funnel should include:
1. Blogging (attract)
Before you get any leads or customers, you need to get visitors first. This means finding people who have no experience with or knowledge of your brand and showing them that you are reliable and trustworthy. To do this, you'll need to start publishing content.
So how does blogging get you new visitors? Lots of ways:
It creates more pages. Every time you publish a blog post, it creates a new page on your website that gets indexed by search engines. Every new page on your site increases your chances of showing up in SERPs.
It gets shared. Whenever you publish a blog post on your site, it has the potential to be shared by readers and expose your brand to a new audience.
It increases your online presence. Sharing your blog posts on social media not only helps you get visitors to your site, it expands your presence as well. In other words by sharing your blog posts on social media, your blog and social media accounts should be helping one another grow.
2. Social Media (attract)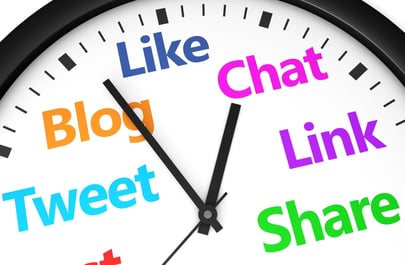 Social media is a great tool for attracting both new and returning visitors. By publishing blog posts, videos, info graphics, and any other content you have created, you can expand your social media presence while getting more mileage out of your content.
Social media is also a good way to interact with customers and industry leaders. You can build relationships by sharing and commenting on other posts. The more active you are on social media, the more popular your page will become and the more traffic your site will get.
3. Gated Content (convert)
Gated content rests at the middle of the funnel – the widest part – and is responsible for turning visitors into leads. Usually, the offer will be an ebook, whitepaper, or some other type of valuable content that your visitors will want to download. They'll have to provide some personal information and sign up for your mailing list in order to access the free offer, though. Just make sure you don't ask for too much information or nobody will download it.
4. Thank You Page (nurture)
The thank you page is a great way for you to engage with your readers after they have downloaded the gated content. It can serve several different purposes:
Cross-promote and upsell. You know the user is interested because they just downloaded your free offer and gave you their information. Now you can use the thank you page to show appreciation and recommend other products or services they might be interested in.
Get Subscribers. Just because a user is on your mailing list doesn't mean they are subscribed to your blog. The thank you page is a great opportunity to ask them to sign up for your newsletter or create an account on your site.
Delight Users. The purpose of the thank you page is to show appreciation to your potential customers, so why not offer them a coupon or discount? Not only will this make them feel valued, it is a great way to drive sales and may end up benefitting you more than them.
The thank you page is the last impression visitors have of your business. Don't waste this opportunity to provide even more value and encourage further action.
5. Email (nurture/delight)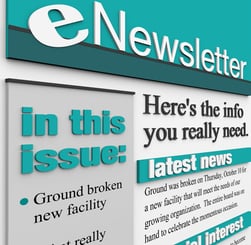 Emailing is part of the nurture stage. It allows you to follow up with
your contacts and build a stronger relationship so they are more likely to covert to customers or even advocates.
The idea behind email marketing is to stay at top of mind so you are a natural choice when your customers need help with a problem. However, you need to be careful you don't abuse email; the idea is to nurture, not to annoy. Make sure you are providing your prospects with something of value or else you may lose them as a contact.
Get the Most out of Your Efforts
Of course, there are lots of other components to a sales funnel, but these are the essentials. For example, you'll need to create landing page to collect information for your gated content, and your blog will need a subscribe page where visitors can sign up. All of these components work together to maximize conversions and get the most value out of your marketing efforts.