Creating a company from the ground up takes a labor of love. The time and money you pour into your business should equal a profitable year, but that isn't always the case.
Starting a business isn't easy, and keeping it going past the one year mark is even harder. Only 20 percent of new companies make it past the first year. Even more fail at the five-year and 10-year marks.
But, what if you could give your business a better shot at coming out net positive every year? While no one can foresee every possible issue a company might face — or predict its overall success — there are a few key things you can focus on that will help you hit net positive every year.
Here are nine tactics to start following now.
1. Train Your Management Team
When surveyed, business owners with failed ventures cited management as one of the fundamental reason for that failure. Some issues with management included lack of focus, too prideful and not enough knowledge about the specific business.
A well-trained management team keeps everything running smoothly to give you the best chance possible of coming out in the black.
2. Manage Your Finances
Another reason companies fail is due to cash flow issues. During the first year, in particular, be sure you keep a tight rein on your finances. Keep your recordkeeping up to date and continuously look for areas of waste.
While it might be tempting to invest everything you make back into the business that first year, keep some set aside for the leaner months. January and February are notoriously slow for some companies, such as retail.
3. Decrease Direct Costs
When money is tight, even small percentages make a significant impact. Call each of your suppliers and ask for a discount. You may get five percent or even more, but even a small change, such as free shipping, will make an impact on your net positive.
Shop around for other items, as well, such as plastic bags for a retail storefront, web hosting fees and even third-party services, such as drinking water delivery or shipping fees.
4. Save on Indirect Spending
Indirect spending includes services such as marketing, IT costs and janitorial services. These things might not play directly into what you sell or how your company makes money, but they are necessary to keep your company running.
Indirect spending can make up as much as 27 percent of your total costs, so negotiating the best price possible for these services and other indirect costs, like office supplies, equals a more significant profit for you.
5. Sell Online
If you run a brick-and-mortar store, don't overlook the impact of selling online. In 2017, Amazon made up about 43 percent of total ecommerce sales in America. Adding your products to Amazon can increase your profit margin and open up locations that aren't within driving distance of a physical store.
This alone will help you out during slower retail periods and keep your business profitable month after month, instead of struggling to get out of the red during some months.
6. Accept Cryptocurrency
Although you may want to limit how much cryptocurrency you accept, opening up your shopping experience to take digital cash may attract customers who otherwise wouldn't have bought your products.
There are a few drawbacks to cryptocurrency, such as the volatility of it and converting it into cold hard cash. However, taking cryptocurrency reduces transaction feeds over credit card payments and doesn't allow chargebacks.
Transactions are final, so once you've received payment, the consumer can't just take it back as with some other forms of payment, which can lead to fraudulent chargebacks.
7. Network With Others
Networking is one way to get the word out about your business. Even if you join a local chamber of commerce, other members are likely to send customers your way. Making connections with like-minded people is a smart move that benefits both parties.
At the same time that your network sends new customers your way, you'll also gain valuable ideas for how to run a successful business from different people you meet. Remember, just because someone is in a different industry doesn't mean they don't have valuable insight into the best ways to succeed in net profitability.
8. Retain Current Customers
Customer retention is vital to growing your business over time. Regular customers are five times as likely to purchase something else and four times as likely to give you a referral as new customers. The cost of acquiring a new customer is also more than keeping one you already have.
Make sure your customer service is top-notch, and you pay your current customers the attention they need. Create a loyalty program for regular customers and reach out via email to let them know when an item you think they might like is in stock. If there is a problem, fix it swiftly and do more than they'd expect. Retaining your current customers requires the best customer service imaginable.
9. Evaluate Pricing
Does your pricing structure make sense? If you price your products or services too low, you don't allow room for catastrophes or even minor emergencies.
Make sure you mark items up enough to create a profit margin that covers all those direct and indirect costs, including employee wages, business taxes, rent, utilities, advertising and all the other small expenses businesses incur.While you don't want to price yourself out of the market, you do need to make a living.
Give Yourself a Better Shot at Going Net Positive
While no one can guarantee net positive standing, following these nine tips gives you a better chance of success. Set goals and keep track of where you are in the process.
There are many small things you can do to make your business a success, but arguably the most important is paying attention to where your pennies go and seeing where you can cut corners. With time, your company will run on autopilot, but starting off you need to keep a close eye on every small detail.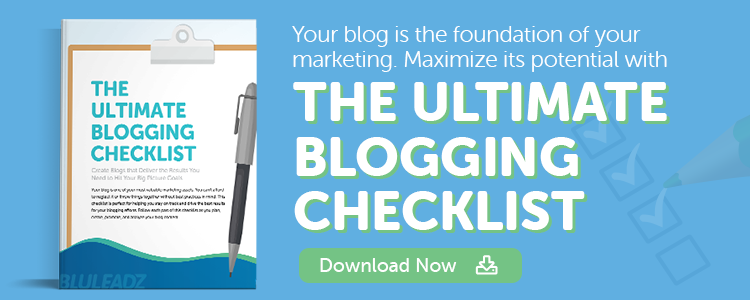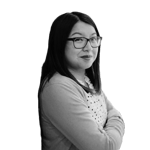 Lexie Lu
Lexie Lu is a freelance graphic designer and blogger. She keeps up with the latest design news and always has some coffee in close proximity. She writes on Design Roast and can be followed on Twitter @lexieludesigner.
Visit Website
Published on May 19, 2018