Inbound Sales | 5 min read
Sales professionals are a lot like rockstars. They earn applause when they close deals, similar to a lead vocalist nailing a note or a lead guitarist shredding his way through a solo.
Just like rockstars, they also put a lot of work into perfecting their art. Rock n' roll and sales don't just happen on a whim. Both require a dedicated team and a long process of planning.
All salespeople can learn a lot from rockstars. Here are six inbound sales tips from some of the best classic rock songs:
1. Take Your Lumps
You've got to roll with the punches to get to what's real.

– Van Halen, 'Jump'
From one of the most influential rock bands in the '70s and '80s, Van Halen's classic tune not only rocks, but it also delivers invaluable tips for inbound salespeople. This song can teach you the value of getting knocked down.
Takeaway: Learn how to take your losses with dignity. It's impossible to never make a mistake during the sales process or to never hit an obstacle along the way. Just face the facts: not all deals are going to be perfect. You won't close every opportunity.
Lost deals and setbacks are not all bad. They definitely hurt when you experience them, but they're opportunities for you and your team to learn from.
2. Trust Yourself As You Grow
Don't let the sound of your own wheels drive you crazy.

– The Eagles, 'Take It Easy'
As one of the best selling bands in history, The Eagles know a thing or two about trusting their talents and their creative direction.
Takeaway: Overthinking can lead to poor decision making or worse … missed opportunities.
Sales cycles happen quickly, and if you're dragging your feet on any aspect of your sales process (from prospecting to writing proposals), you might miss out and lose to your competitors.
The more you develop yourself professionally, the more you can trust your expertise and your instincts. At that point, just focus on taking action.
3. Break Those Old, Bad Habits
There's still time to change the road you're on.

– Led Zeppelin, 'Stairway To Heaven'
A classic song that is often voted as the best rock song of all time, this Led Zeppelin masterpiece tells the story of a greedy woman who is far too optimistic about a potentially bleak future.
Similarly, the future of sales would be bleak if sales teams didn't evolve with the changing consumer behaviors that required the inbound methodology.
Unfortunately, outbound sales techniques like cold calling are still being used in a world where most consumers are annoyed by an interruptive sales approach. You will see this either in your approach or in your team members who are stuck in the old school mindset.
Takeaway: This lyric delivers the perfect message for the legacy salespeople who are stuck in outbound ways. It's time to evolve with the times. The funnel focus is archaic.
Brush up on the flywheel stages: Attract, engage, and delight. Dedicate your time to growing your pipeline by attracting leads, engaging with interested leads, and delighting them with solutions.
4. Lead the Changing Sales Landscape
If you wanna make the world a better place, take look at yourself and make a change.

– Michael Jackson, 'Man In The Mirror'
I know, this is technically not considered classic rock, but the King of Pop couldn't say it any better. If you want to change the way your profession is viewed, start by looking at yourself and how you conduct business.
Sales gets a bad rap. Thanks to outdated, disruptive techniques, not many people trust sales people. They think you're dishonest, pushy, and self-centered.
Takeaway: If you stick to the inbound way, you're purifying the world of sales and re-establishing it as a trustworthy, respected field. But don't just talk about inbound.
Be inbound.
Earn your prospects' trust by putting their needs first. Remember, your prospect's pain points are more important than your commission. You're out for the long-term positive relationship, not a quick close.
5. Give Your Shoulders a Rest
Don't carry the world upon your shoulders, for well you know it's a fool who plays it cool by making his world a little colder

– The Beatles, 'Hey Jude'
Lennon didn't build The Beatles all by himself. You're no different. You can't take on all the responsibilities for hitting revenue goals.
This is why your sales team and leadership exists. Without a full crew, your business growth will stagnate. And if you're not making the most of your teammates, then you're missing out.
Takeaway: Don't be scared to ask for help from others within your organization. Collaborate with leadership and other teams to adopt inbound in every aspect of your organization.
A strong inbound organization drives business growth and fuels your inbound sales process.
6. Pop That Champagne!
You gotta fight for your right to party!

– Beastie Boys, 'Fight For Your Right (To Party)'
The Beastie Boys released this humorous parody of party-themed rock songs, but it ultimately stuck out as one of the most celebrated (and misunderstood) songs in recent memory. While it's a goof on the culture of hard partying, it's still an important sentiment in sales.
When you work in sales, you understand that your results speak for themselves. You can't just claim to be good at sales. You need to show it.
And when you prove yourself, you earn the right to party!
Takeaway: Simple enough — Hit your goals and earn your right to pop some champagne and celebrate!
Recognizing your efforts is important not just for your own well-being but also for the morale of your entire team. When you close deals, make it known.
Give high fives. Dance around the office. Thank your team for their help.
And, most importantly, blare that classic rock!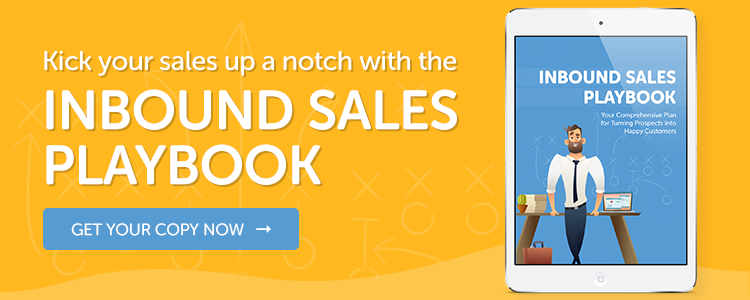 Published on October 15, 2018