Creating an effective online marketing strategy is based on gathering and understanding data. To be effective you need to understand your customers, their needs, their pain points, and their buying process.
While analytics can give you plenty of hard data about volume, what content your readers engage with, conversion rates, bounce rates and more, this data only gives you one side of the story.
To truly understand your customers you need to delve into their psychology. What drives them to seek information, their buying journey, and what can motivate them to choose your company and pull the trigger.
One way to do this is through the use of online surveys. Creating customized questionnaires and conducting online surveys can help you to gain a better understanding of what makes your customers tick, gauge customer satisfaction, and gather feedback so you can adjust your marketing efforts to better meet the needs of your target market.
There are plenty of free online survey tools available to help you do just that! Here are ten of the best free survey tools for you to check out!
1. Google Forms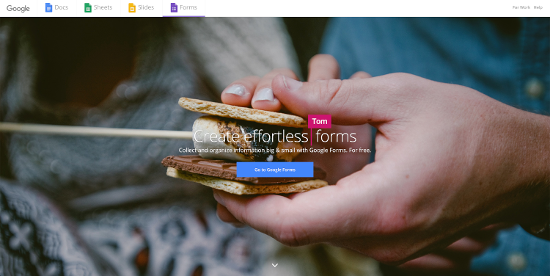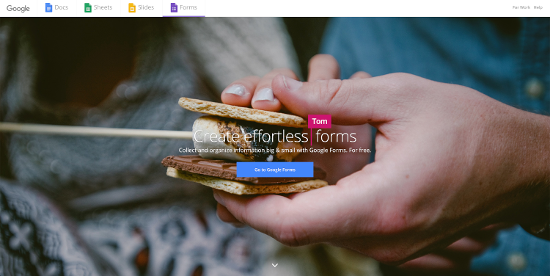 Google offers a suite of free tools to help you with all of your online efforts, from Google Docs, to Gmail. They also offer one of the best free survey tools available. Google Forms allows you to create unlimited surveys, with unlimited questions and receive unlimited responses.
Plus you can custom design your forms to meet your specific needs and export the data to Google Sheets to better analyze your results. Google is also one of the true full featured free programs – you get complete functionality without ever having to upgrade to an advanced paid version.
2. SurveyMonkey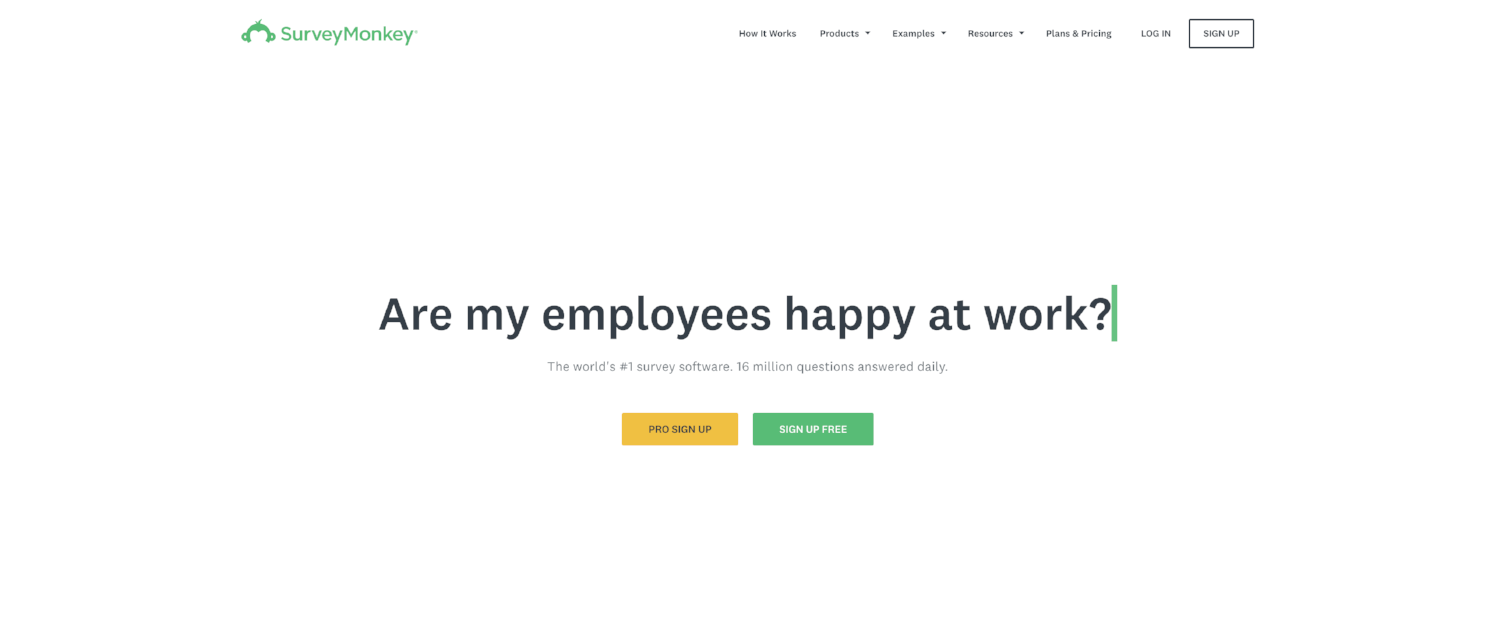 SurveyMonkey is one of the most popular online survey tools. It's well designed, easy to use and allows you to embed surveys on your site. The free version offers you up to ten questions, 100 respondents, and 15 question types.
Customization options are limited, but they do offer templates. Unfortunately the free version doesn't allow you to export data, but paid versions start at $26 per month.
3. Typeform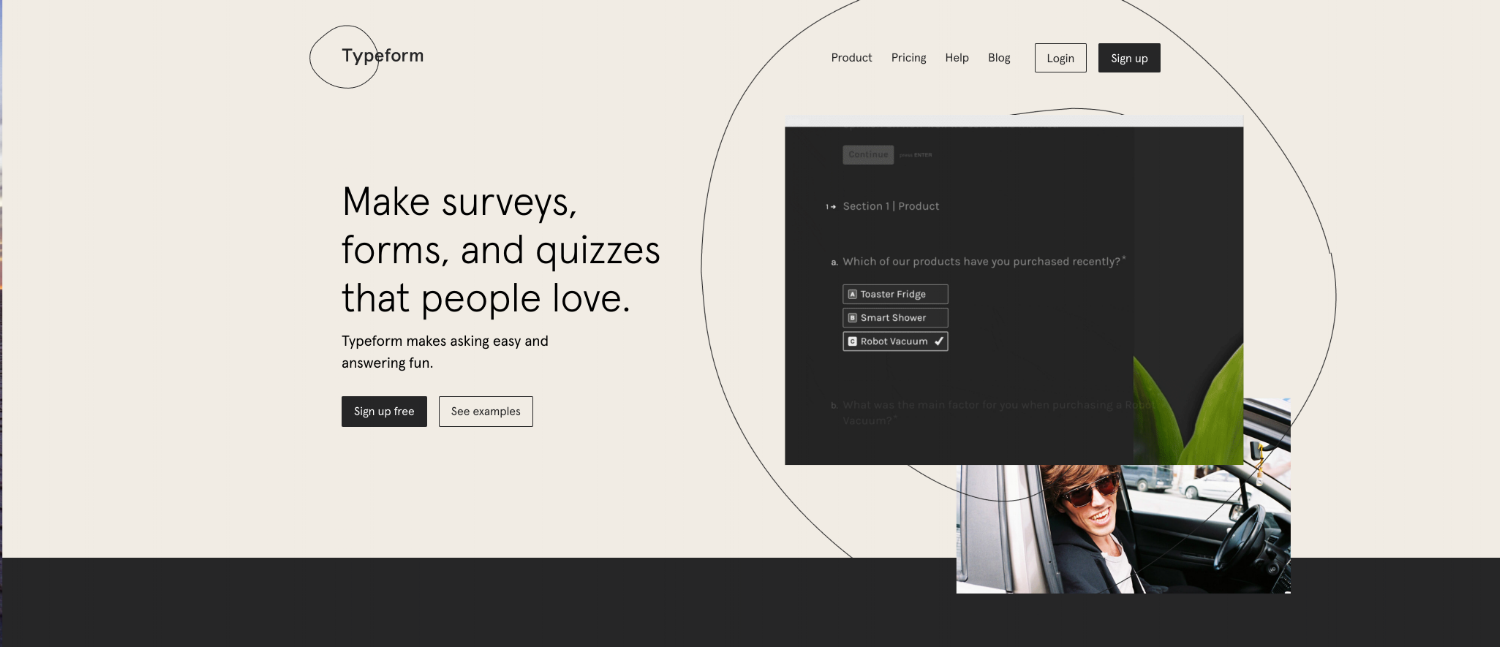 This tool offers one of the most creative survey creation styles out there. Typeforms interface is intuitive, attractive and fits perfectly with the company motto, "Asking questions should be easy, human, and beautiful."
The free version is called the CORE Plan and offers users unlimited questions, unlimited answers, custom design themes, templates, data export and basic reporting. It's a pretty great feature set for a free version.
4. Survicate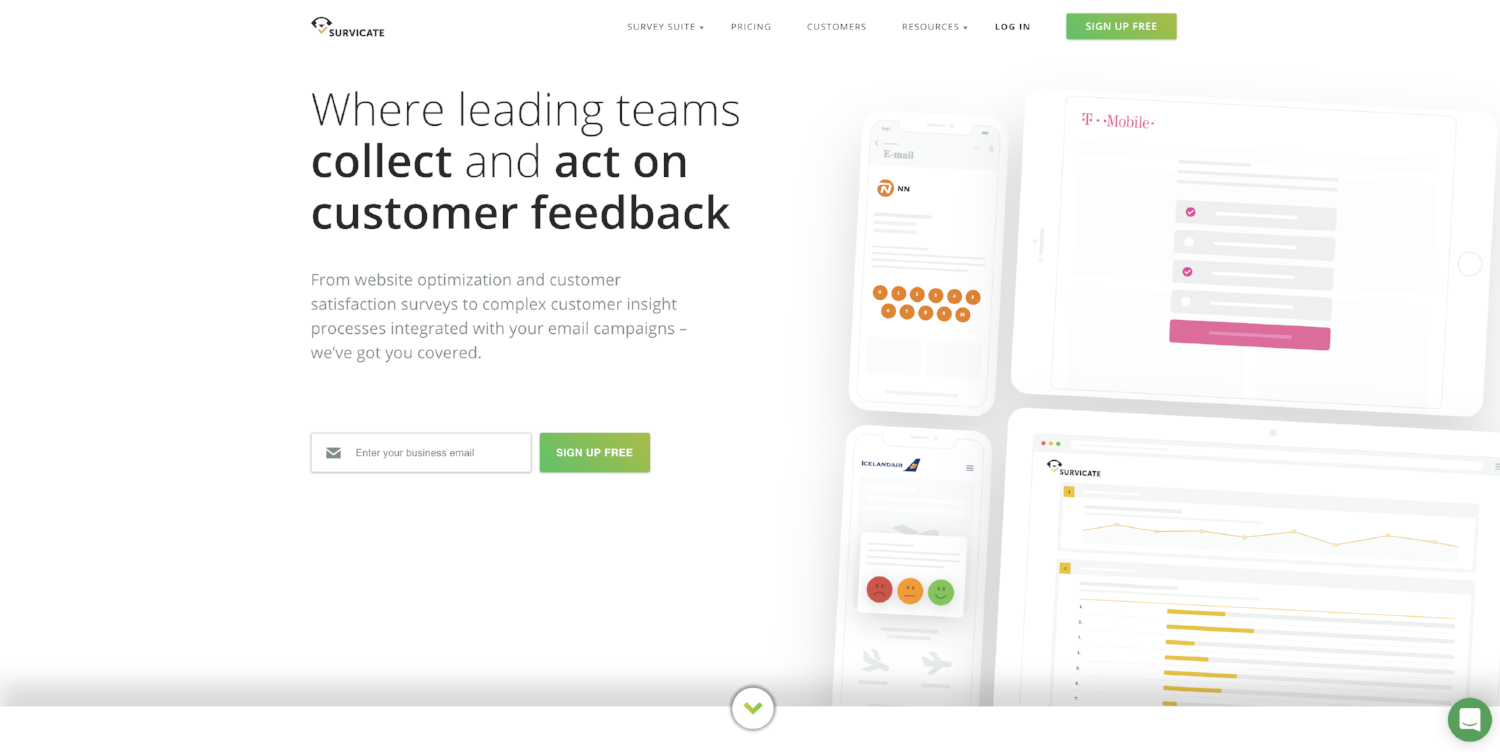 Survicate allows you to place surveys across various pages of your website. You can also send out email questionnaires to specific customers. To create surveys on Survicate, simply choose from an extensive library of predefined surveys.
The free version offers 50 responses a month, clear reports, and a data export option. You can add 200 additional responses for a $25.00 per month.
5. SurveyLegend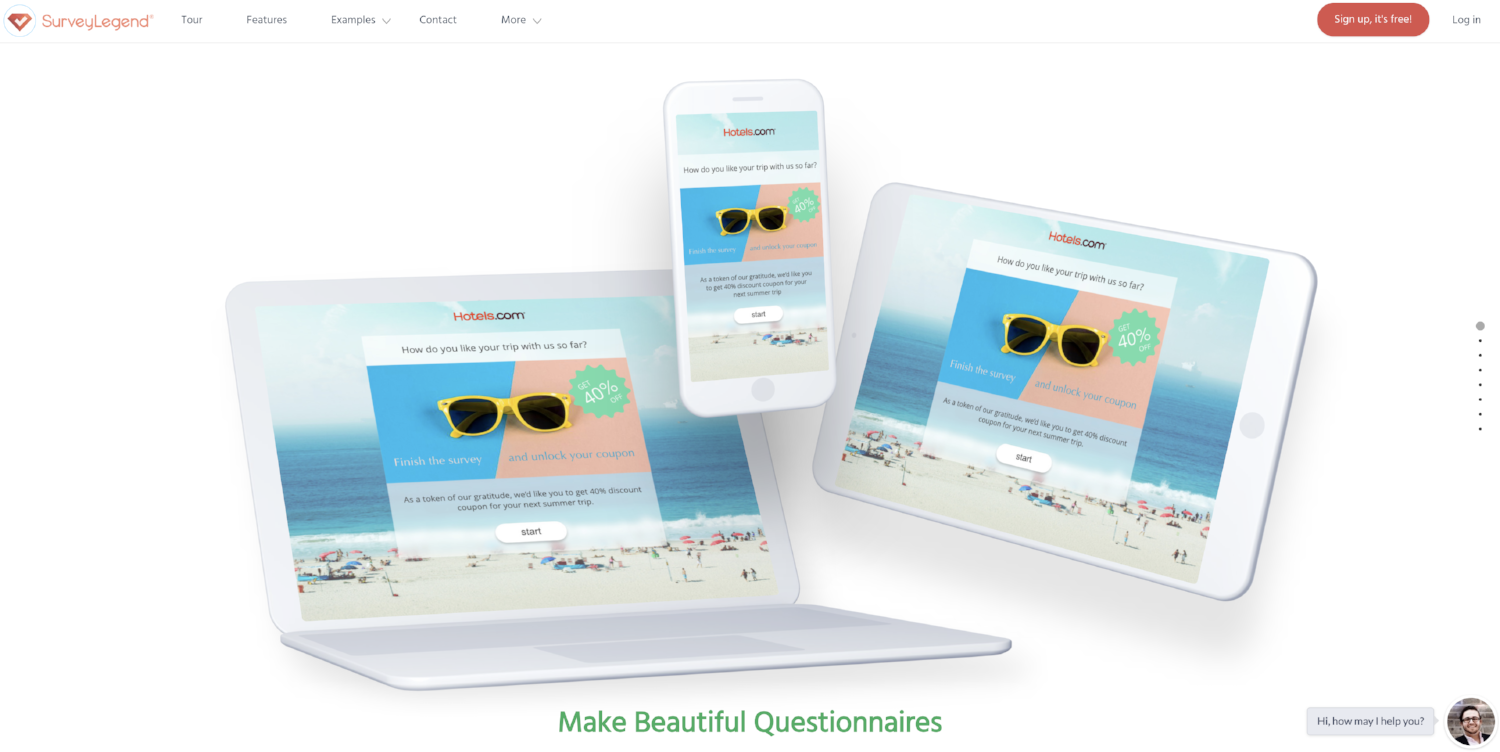 SurveyLegend is a platform that allows users to create beautiful, easy to use surveys and includes optimization for mobile devices like tablets and other devices. It's used by major brands like Samsung, GroupOn and AirBnB. Surveys have a more polished feel than many other platforms.
The free version does have some significant limitations like only allowing three surveys per account, however you can ask unlimited questions and receive unlimited responses to those three surveys. Data export is only available with paid versions – starting at $15 per month.
6. Polldaddy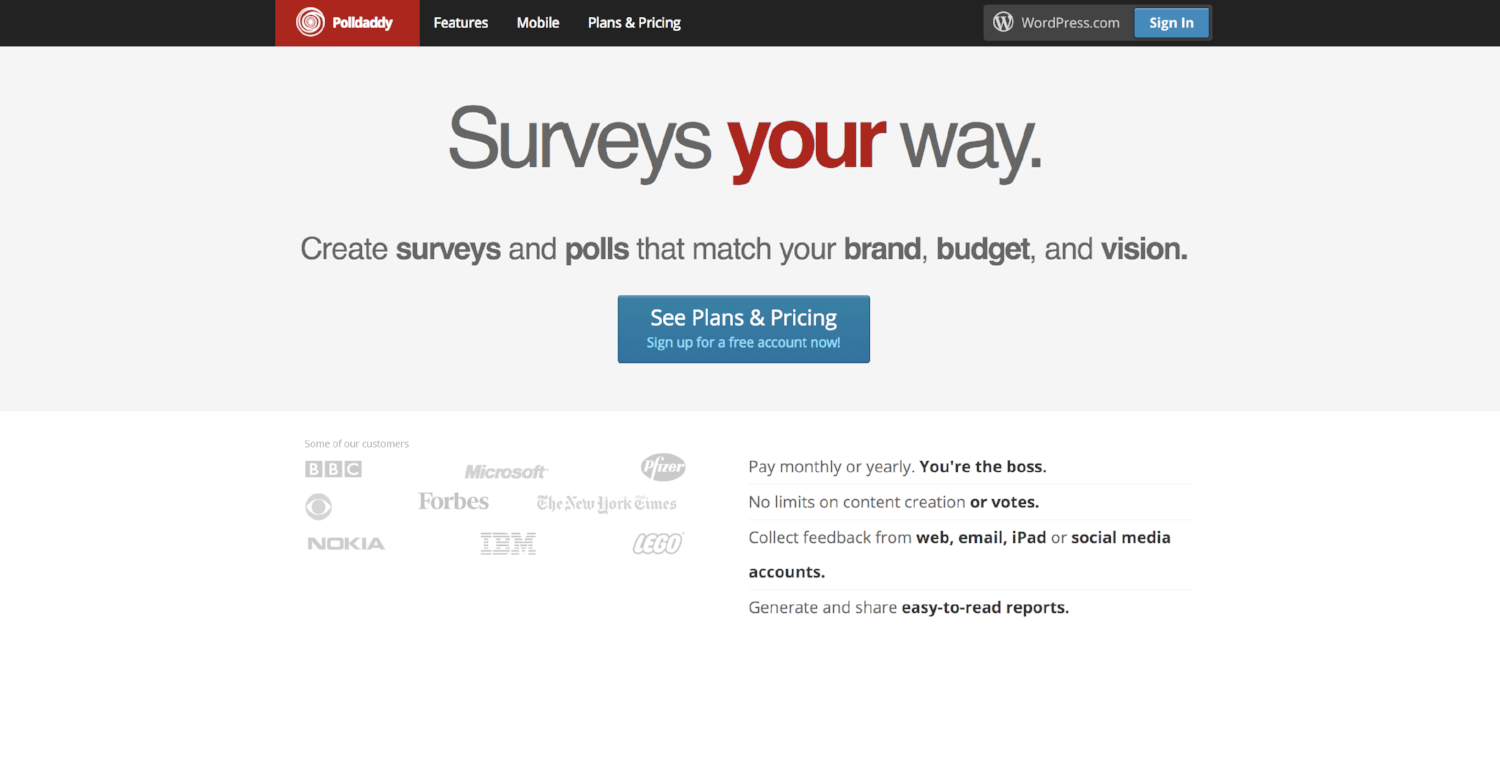 Polldaddy's free version offers unlimited surveys, unlimited questions and unlimited responses. However you can only customize surveys and export data with the paid versions. Polldaddy integrates seamlessly with Wordpress so if you have a Wordpress hosted site, Polldaddy is an excellent choice.
Upgrading removes the Polldaddy branding, adds custom CSS options, data export and access to email support. Paid plans start at $200 a year.
7. Survey Planet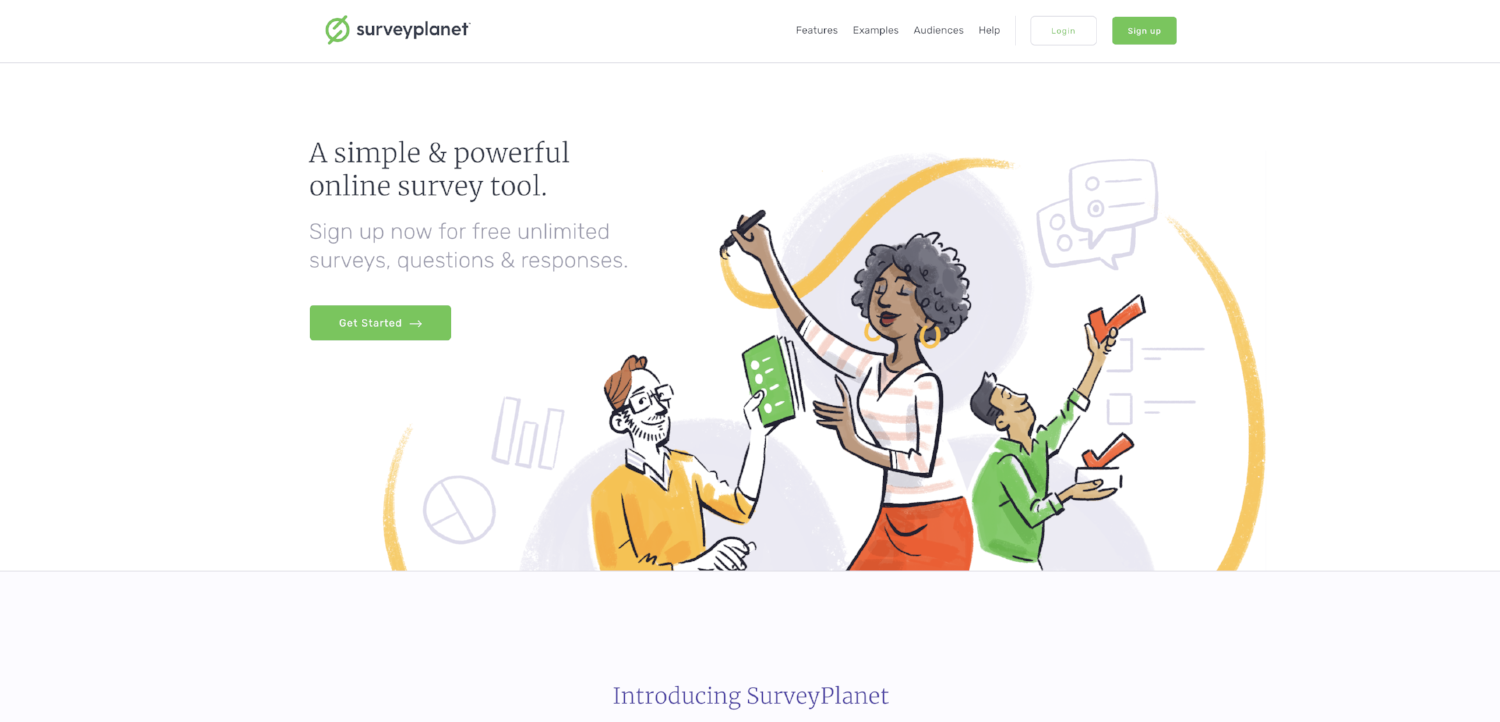 The free version of Survey Planet is pretty deep. It offers unlimited surveys, questions and respondents. It also has a selection of survey theme options and embedding.
For $15 per month, you get plenty of extras. With the upgrade you can remove the Survey Planet branding, print survey results and include images in your questions. Only the Pro version can export data to excel.
8. SurveyNuts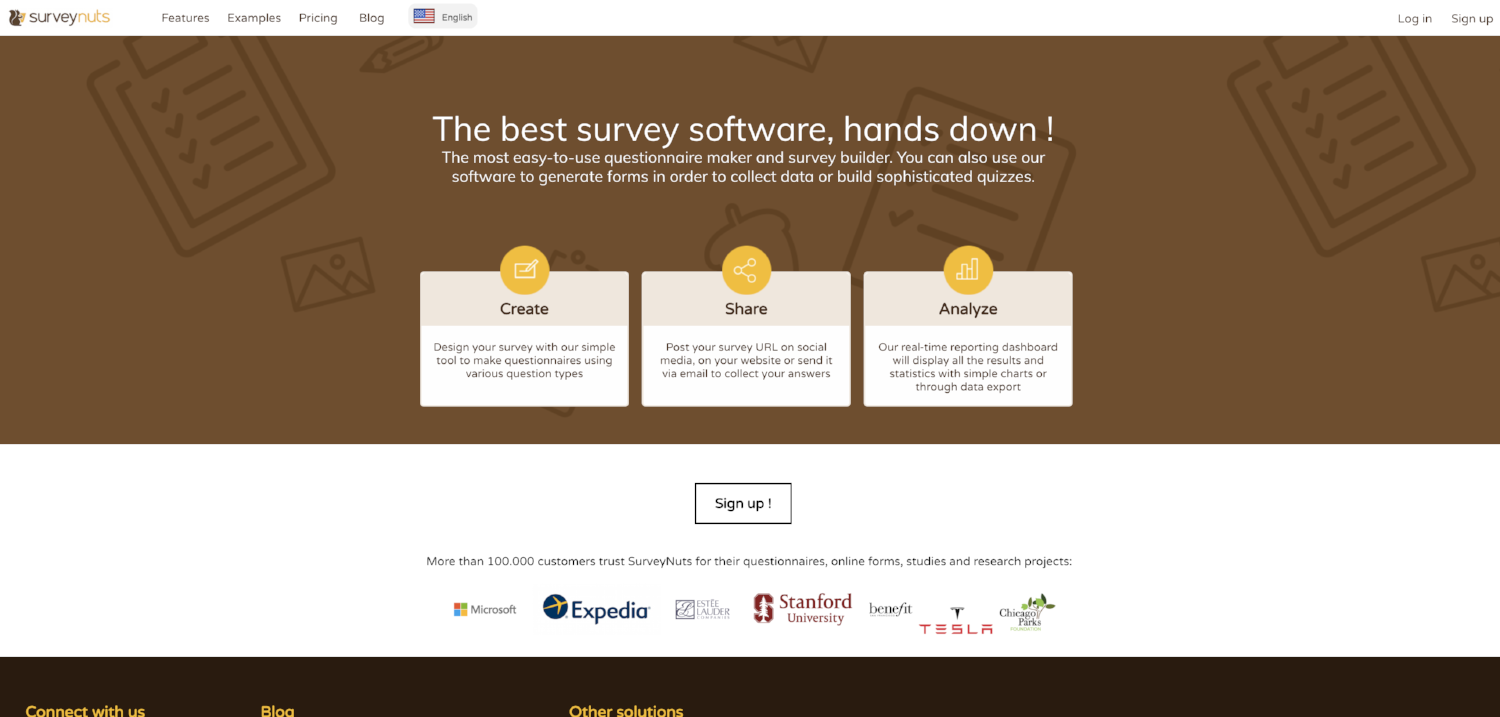 If you need to create a survey as quickly and easily as possible, SurveyNuts is the best option. You can create your survey right on their homepage and you don't even need an account.
Surveys are limited to 10 questions but you have unlimited responses. Unfortunately you can't customize surveys or export data, but if you need to create a short one-time survey, you can get the job done in a couple of minutes with SurveyNuts!
9. SurveyGizmo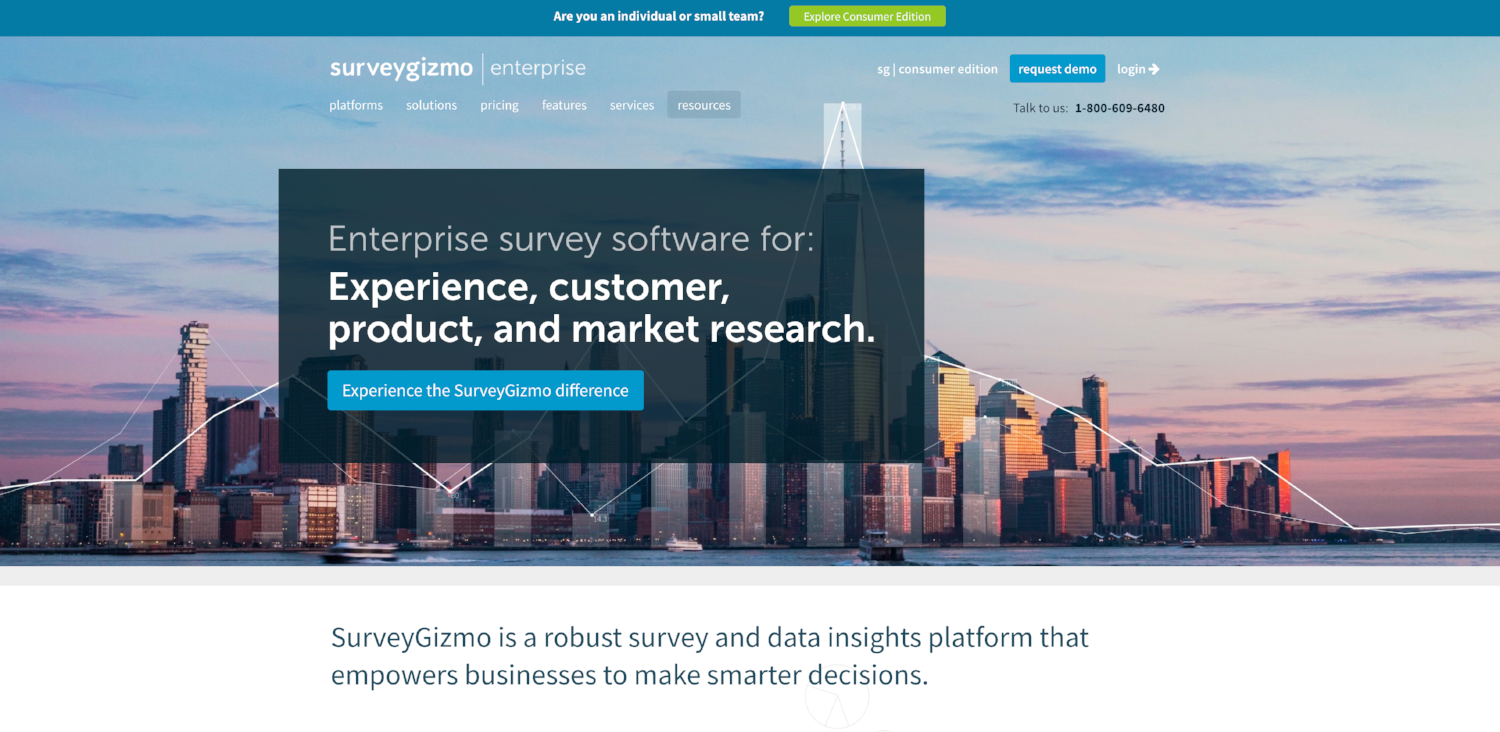 SurveyGizmo is like SurveyMonkey in terms of inviting respondents and customization options. What makes SurveyGizmo different is the look and feel of the survey.
You can choose from almost 100 different question types and customize them to meet your needs and you can easily create your own custom surveys.
10. Zoho Survey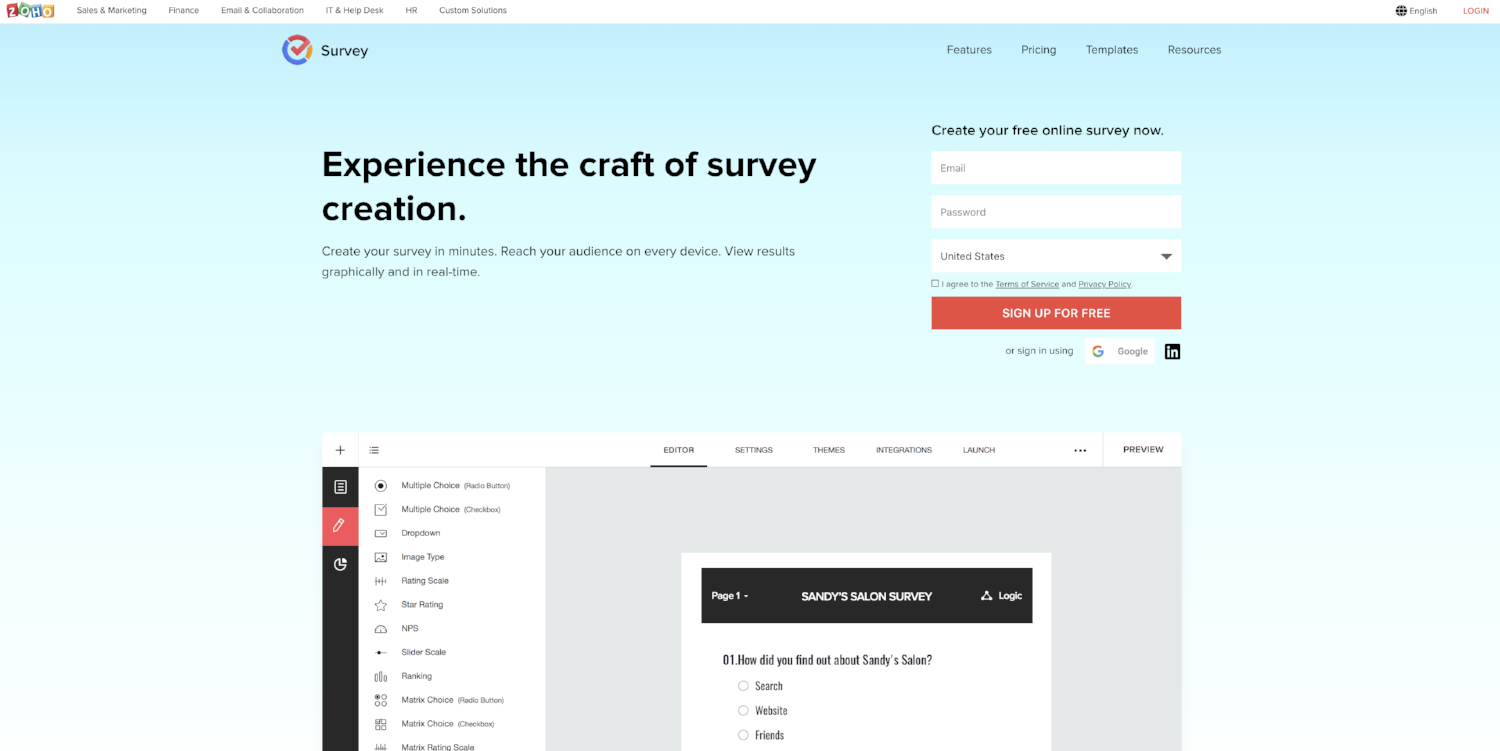 With a Zoho Survey free account you can create an unlimited number of surveys with up to 15 questions and 150 responses. Surveys are not customizable and you can not export data in the free survey. Paid versions offer interesting features like offline surveys, multilingual surveys, email notification and advanced reporting options.
Survey's can help you to better understand your customers and build your business. These free survey tools offer a lot of functionality and if you love a particular platform, paid versions are affordable.
Creating online surveys is a great method for engaging with your customer base and can help you to gather the information you need to improve the user experience on your website.