4 min read
It's that time of year again: sleigh bells are ringing, and chestnuts are roasting on an open fire.
While I continue to combat my co-workers about waiting until after Thanksgiving to play Christmas music (Thanksgiving is a holiday too, y'know), there's no denying the holidays bring a fuzzy feel-good vibe to our lives.
Despite that, for many CMOs, VPs, and Marketing Managers, this time of year demands both proactive measures and data to finish 2016 strong. You've probably been thinking about this since September or sooner; about how to finish 2016 effectively and start 2017 meeting and exceeding your target goals; about what was done right (or wrong) this year, and ways you can improve your marketing strategy.
Don't worry, we've been doing the same, which is why we stress the need to get a strategy in place now rather than later.
The Path for Inbound 2017
Chances are, if you're still using antiquated methods to market such as cold-calling and buying lists, you're probably not seeing the results you want. That's because the buyer now has all the power, and quite frankly, they don't do well with being interrupted in their daily lives.
Inbound marketing is the idea of providing helpful, educational information to produce more sales and revenue.
While this ideology has gained substantial traction over the years, it takes time to implement for these reasons (included, but not limited to):
The very core of inbound means all of your marketing initiatives are interconnected and compound upon each other – this is also called a

closed-loop

Inbound requires you to take a magnifying glass to your persona and their buyer's journey (in other words, it takes a few months to fully ramp up)

It takes time to write quality content and formulate the right strategies to help your ideal buyer personas

For it to truly flourish, marketing and sales must be aligned with one another; this is also called "

smarketing"
Getting to What Matters: Lead Generation
One of the most common questions we get about inbound marketing is "How long does it take to start seeing results?" The answer always varies, of course, but we can (depending on the client/vertical) take anywhere between 60-90 days to get fully ramped up.
Think about it – a farmer can't promise 50 acres of plowed land without the right tools – you need the right gameplan going in before you start.
So rather than going in head-first and using a horse, consider inbound to be your upgraded tractor. You not only cover more ground, but you do it in a more efficient and effective way.
A 2016 research study by an MIT Sloan MBA student on HubSpot's software shows that customers got 3 times more leads per month within 1 year.
The study also showed customers got 4.1 times more visitors per month within 1 year and 72% saw an increase in sales revenue.
No matter what way you cut the pie, everyone wants more visitors, leads and customers – but that takes the right lead generation tools.
How Inbound Helps Achieve Lead Generation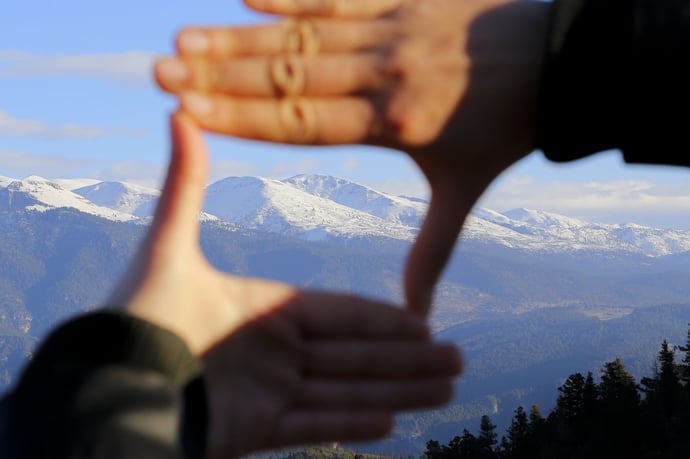 As proponents of inbound marketing, doing all this yourself can be daunting and take a while, which is why some choose to hire an agency to bolster their efforts. This ensures they have the best tractor model available, and can get started that much faster.
If you do choose to go this route, remember – at the end of the day, our greatest asset is you. Having the right combination of independence and input from you speaks volumes to how fast and well we can get inbound marketing started.
If we have to fight the grain, it only delays our ability to generate awesome inbound assets and techniques to jumpstart lead generation.
You can help us best by:

Providing access to your sales team and any subject matter experts (SMEs) for questions and data dump

Providing access to Google AdWords, current marketing/sales collateral, and anything else that can help our efforts to start inbound

Giving feedback in a timely manner

Trusting in our ability and expertise to learn from you in order to curate premium content for your visitors and leads

Keeping the line of communication open
I'm a huge proponent of 100% transparency. You can always expect an honest update on our progress, as well as any roadblocks we may be running into. We're not afraid to learn and grow with you so we can produce the best results possible!
Okay, but What Does This Have to do With Inbound in 2017?
Soapboxing aside, here's the game, set and match for why inbound is vital now, and not in January 2017:
Inbound marketing compounds,

so getting the base foundation out of the way means you'll be able to start seeing results building over time sooner – that makes for happy stakeholders, bosses, and otherwise

You'll be able to make accurate data-based decisions for, say, PPC campaigns so you get the best bang for your buck

Any website changes can be determined by next year, especially concerning a redesign or migration

You'll be able to assess and modify your conversion path for optimal lead generation starting in the new year
Even if you don't hire an agency, the difference having the right methodology makes is monumental to your business's lead generation initiatives.
Consider the value of inbound marketing and its ability to give you the return on investment you've been looking for. Doing so now can give you the competitive edge for going into 2017 stronger than ever before.
One last thing before you go – for the love of turkey, please don't play Christmas music for another week and a half. The sleigh bells can wait.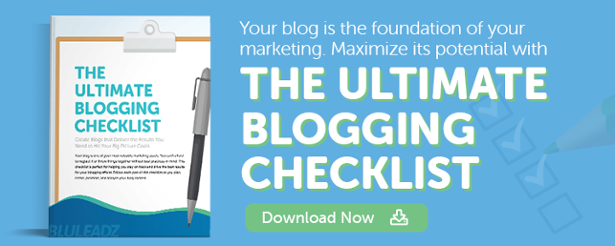 Published on November 14, 2016