Inbound Marketing
It's more than just a service. It's a lifestyle that revolves around putting the user first in everything we do.

1. Get More Visitors
It may surprise you to hear that not all traffic is good traffic. Why? Because unqualified leads just waste the time of your sales team. Instead, you want people who are most likely to become legitimate leads, and, ultimately, happy customers. But how do you attract them? Through inbound marketing, which delivers relevant content at the right time to the right customer—right when they're looking for it.
2. Get More Leads
Once you've attracted the right website visitors, the next step is to convert them into leads. You do this by opening up a conversation through whatever means they prefer, whether it's a message, email, form, or even a meeting. Once you're in touch, you answer questions and provide relevant content that is engaging and valuable to each of your personas (customer profiles) and then continue the conversation.
3. Get More Customers
You're on the right track. You've attracted the right visitors and converted the right leads, but now you need to turn those leads into customers. How can you most effectively do this? By utilizing the sales tools available at this stage to make sure you close the right leads at the right time, faster and easier.
4. Gain Promoters
Your customers are extremely important, and shouldn't be overlooked. Delighting your existing customer base and continuing to exceed their expectations is key to maintaining satisfaction. This is especially true if your service is recurring or repeatable, and not just a one-time deal. Although this is easy to overlook, set time aside to hone in on improving the customer experience to help ensure you have high retention and satisfaction.
Meet the Rockstars That Will Fuel Your Growth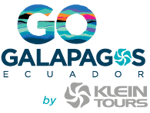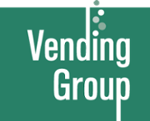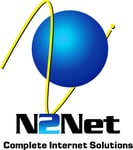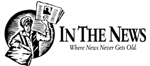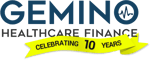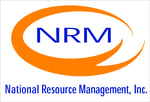 What Our Clients Think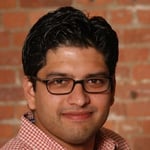 Ranjeet Vidwans
Go-to-Market Exec for B2B Security Startups
Marketing and GTM Strategy for Various Clients
They're Awesome and Just Keep Getting Better

I've worked with the Bluleadz team across four of my employers / clients. In each instance, they offered practical, expert guidance on inbound marketing, driving quality traffic to our site, and creating great blogs and assets to drive conversion and loyalty. From time to time I've done due diligence on the market and each time it's brought me back to Bluleadz.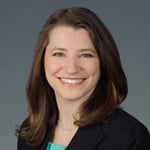 Leanne Ramsey
Vice President of Marketing and Public Relations
logicpath
Great Web Design, HubSpot Experts, Talented Team

Bluleadz was wonderful to work with on our websites. Yes, plural. Our first project moved our software firm's website to HubSpot COS and updated the design during our rebrand of our company. Bluleadz knows HubSpot inside-out and guided us on the right path with our inbound strategy and web design. Chad and Ashley were responsive, knowledgeable and talented. Throughout the project they implemented and educated us on best practices. Chad has a fantastic eye for design and we absolutely love our site. The deadline was aggressive; we launched right on time. We still receive complements. Our second project, we updated the design and moved our consulting firm's HubSpot COS. We went back to Bluleadz. They were dedicated to producing a website that we loved. Our site recently launched and our team is impressed with the results. We would recommend Bluleadz to anyone that is looking for a talented team to assist you with implementing an inbound strategy and creating an enticing new web design.
Some Recent 🔥🔥🔥 Results From Our Clients
100% Increase in Customers
Email marketing campaign helps B2B software company close 2 new major customers in less than 30 days
70% Increase in Leads
Cloud provider experiences 70% increase in leads during first 90 days with Bluleadz
97% Increase in Engagement
B2B consulting company increases social media engagement by 97% year over year
Who's a Good Fit?
If your business is passionate about embracing an inbound culture but struggling with any of the five fundamental segments listed below, we have the A-players ready to support you with ongoing strategy, execution, optimization and growth. Click on the dropdown icons to see if you've ever felt something similar about your company's situation.
Inbound Marketing Pricing
Our inbound marketing packages start at $6k/mo and are completely customizable to fit your specific needs.
Inbound Marketing FAQs
Free Marketing Review
Recieve a full website and marketing evaluation to uncover critical gaps that could be costing you leads and customers.