Staying on top of mind. Easier said than done, right?
While there are lots of ways to create engagement and build trust with your customer base, sending out periodic email newsletters is an essential link in that chain. It gives you a way to reach your audience without them having to do anything and without you annoying them. It also gives you a way to keep people informed on what is going on with your business.
But how do you create an effective email newsletter that will engage your audience and increase conversions? Here are a few tips to get you started in the right direction:
Know Your Audience

Before you create a newsletter, you need to ask yourself a few questions first. Who is your audience? Why do they care about your brand? What do they want to see from you?
The biggest mistake we see a lot of companies make is to try and stuff every little detail about their business into a monthly email. This is bad because it gets too cluttered and if your readers can't find what they are looking for, they will click out of the email. Make sure you giving your customers what they want, not what you think they should have.
The entire newsletter should also be held together by a common thread. If you find out you have tons of interesting things going on every month, consider sending out separate newsletters based on different verticals to get the most engagement.
Keep it Simple
Keep your newsletter as short and simple as you possibly can. You need to grab their attention right away with a catchy opener or subject line. Once they are engaged, make sure to deliver what you promised. Don't make promises you can't keep. This is called clickbait and people really don't like it.
Like I mentioned above, if your readers can't find what they are looking for right away, you will lose their attention and your newsletter will go unread. Plus, you don't really want them to spend all day reading your email. You want them to click through to your website or blog. So keep it short and sweet and give them a reason to click through.
Use Visuals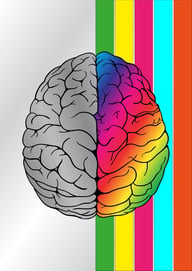 On that note, let's discuss the visual aspect of a successful email
newsletter. We live in the era of the eight-second attention span, so your emails need to be visually engaging as well as informative. If you send out a boring-looking email, it won't matter what the content is because nobody will want to read it anyway. Plus, it just doesn't look professional not to use visuals.
Consider the imagery, colors, formatting and layout that you are using. Just like the content will reflect your brand, so will the visuals. Try to steer clear of stock
photos, colors that don't fit with your brand and large chunks of uninterrupted text for the maximum effect.
Make it Mobile Friendly
This is huge. If you don't already know, mobile devices account for as much as 70 percent of email opens. Furthermore, around 75 percent of email users say they are "highly likely" to delete an email if they can't open it on their smartphones. We would all be fools not to make our emails mobile friendly.
Try using single-column templates that work best for mobile and button links with bold shapes and bright colors that your readers can easily find and click on. Large font sizes and small images are also essential elements of mobile-friendly design.
Provide Real Value
One reason marketers get such a bad rap is because, historically, we can't be trusted. This is a hurdle that modern marketers will need to overcome by providing honest and true value to our audiences. This can only come from taking the time to know and understand our customer's expectations and putting the effort forth to meet those expectations.
Your email newsletter is a great opportunity to make chum with your customers and establish a relationship that is built on trust. You only get one opportunity, though, so make it count. Once your customer feels your emails are pointless, they will unsubscribe and you might never get them back.
Give Them a Reason to Click Through
Providing value is an essential part of building trust with your audience, but why buy the cow when you can get the milk for free?
Don't give away all your content in a simple email. You should use this opportunity to tease your content and create interest so that you readers will click through to your website. It helps to include a CTA somewhere in your email that is easily clickable and leads to your company's website or blog.
Building Relationships
Creating an effective, personalized email newsletter requires time and effort, but the value it provides to your customers and to your business is invaluable. It creates a more casual and friendly kind of relationship that no other marketing strategy can provide.
Feel free to contact us for more tips and advice on creating an effective email newsletter.